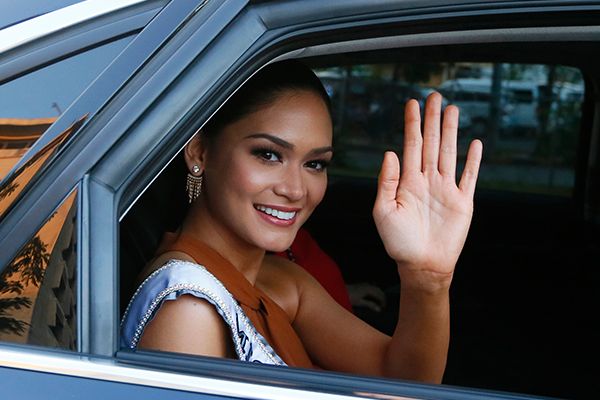 It took her three tries, a gown malfunction and a now-legendary televised mishap to officially become "Miss Universe". Now that she has carried the title for a month, Pia Wurtzbach has finally come home to the Philippines.

And boy, is the Philippines happy to see her. The Philippines has an fixation on International Beauty Pageants, extensive enough to rival that of Venezuela's and Colombia's. In this sense, the nation's hankering for a Miss Universe from the Philippines has been palpable: there has been no Filipina Miss Universe in 42 years, and 4/5 Miss Philippines' have made the top 5 in past the 5 years. Pia's win resounded as a national victory -- and her homemcoming was celebrated as such.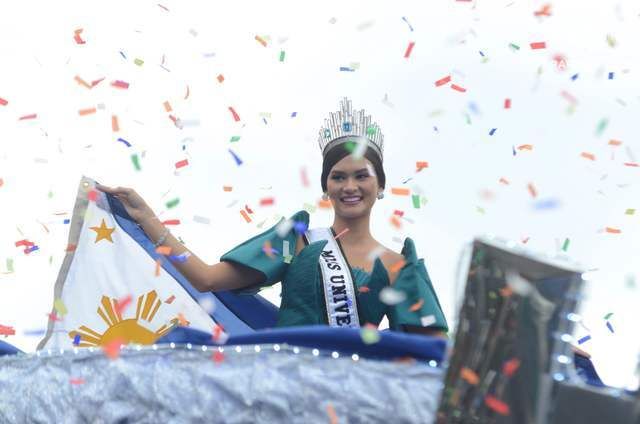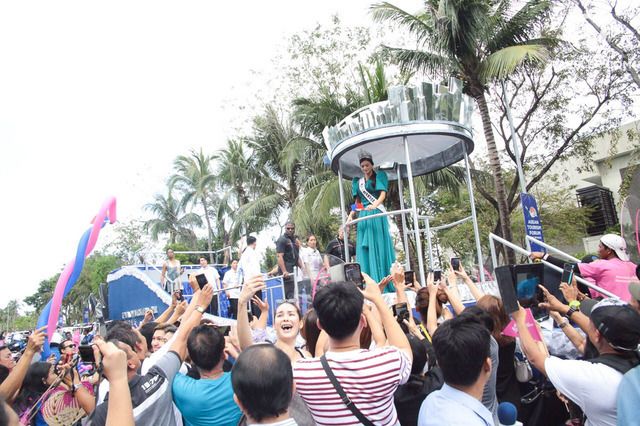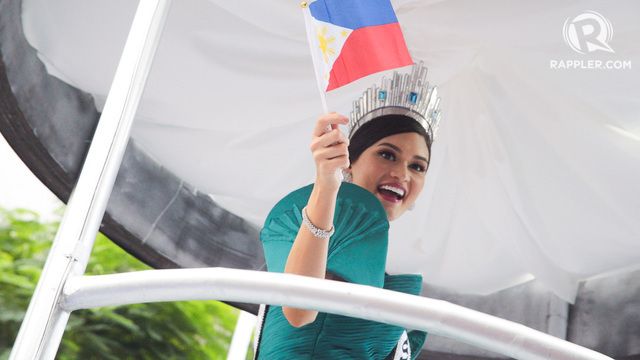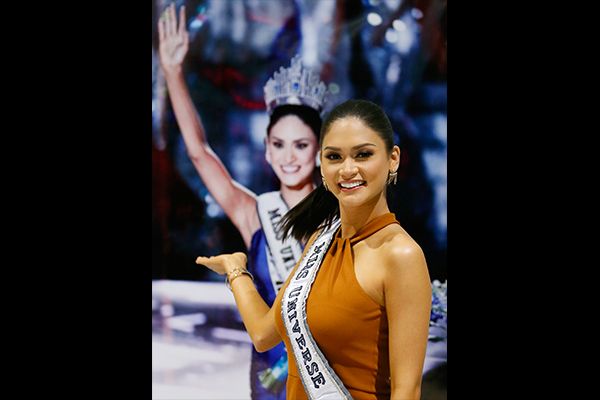 Stuff that's happened over the past three days:



- There was a celebratory homecoming parade

- She was gifted the key to the capital city, Manila

- Received a Citation of Excellence from our Senate

- Cited that AIDS will be her main focus advocacy during her reign

- Explained and stood by her answer about the US Military Presence in the Philippines

- Pia said that she was often sing to herself to calm herself down during the pageants, and was thus hankered into singing for the audience

- When asked if she had a boyfriend: "I thought it was something, but it was nothing ... Although I thought I was seeing somebody, but turns out, I wasn't. [See, even if you're Miss Universe, you can still be unlucky in love]!... Miss Universe is my boyfriend for now"

- When asked about her Post-MissU plans, she said "If there are any offers or opportunities to work abroad, in the US, then why not? ... I might be the next Bond girl, who knows? So we'll see, that's the next dream."

- She's set to meet our President tomorrow

- Her fans are apparently "officially" called PIANATICS




And now, some tweets:






LOOK: A double rainbow graces @MissUniverse Pia Wurtzbach's grand parade. | @AHeginaINQ #ConfidentlyBeautiful pic.twitter.com/WTn53Kr99L

— Inquirer Group (@inquirerdotnet) January 25, 2016
These four dolls represent great milestones in my life. Thank you to my friend Ian Lorenz for hand making these.-Pia pic.twitter.com/gOBSMaLPff

— Pia Alonzo Wurtzbach (@MissUniverse) January 24, 2016
So happy this moment was captured. There is no better feeling in the world than coming home to family.💙 -Pia pic.twitter.com/e7dQ6dhHmW

— Pia Alonzo Wurtzbach (@MissUniverse) January 23, 2016
.@inquirerdotnet @MissUniverse fan improvised their crown by using plastic utensils. #ConfidentlyBeautiful pic.twitter.com/wNzBtQ2LUF

— Aries Joseph Hegina (@AHeginaINQ) January 25, 2016







Her official photoshoot as Miss Universe has also been released:

My official #MissUniverse photos are out! So many to share. 📷 By: @fadilberisha -Pia pic.twitter.com/QlS6uKtRAm

— Pia Alonzo Wurtzbach (@MissUniverse) January 22, 2016
James Franco better keep his mitts off this actual goddess
Resubmitted, mods! Hope this is better :)
Filipino ONTDers, how horrendous was traffic today?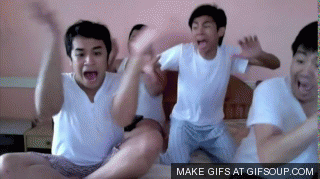 Sources: Some articles from Rappler; also, my eyes and ears