"Game of Thrones" star Maisie Williams skydived over the weekend to raise money for Mencap, a U.K based charity that helps people with learning disabilities and The Dolphin Project, an organization led by Ric O'Barry, star of "The Cove", that is "committed to rescuing, rehabilitating, and protecting dolphins around the world from captivity."

Maisie wore a shirt by The Dolphin Project quoting Harry Styles during One Direction's San Diego show from the "On the Road Again" Tour and featuring his fern leaf hip tattoos. You can purchase the shirt HERE.



This Saturday I will be doing a skydive✈️ Please donate😁 @Dolphin_Project https://t.co/cZJQAj6ymc @mencap_charity http://t.co/b7DZ1A4ljb

— Maisie Williams (@Maisie_Williams) October 15, 2015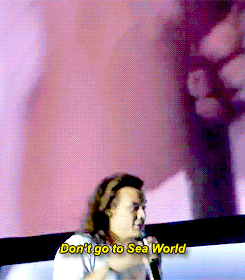 ONTD, would you skydive to save the dolphins?
SOURCE
SOURCE
SOURCE