Our faves have all been problematic at some point, but somehow Taylor manages to redeem her sweetheart image. However, it's now time for us to relive some of the moments that have either been ignored or covered up by good PR or her team of fans, Taylor Nation.

Now, in no particular order here are




Number One:
Taylor poses with a guy with a Swastika on his T-Shirt.




At Katy Perry's 25th birthday bash, Taylor Swift (known by some on ONTD as Taydolf Swifter) posed with a guy with a Swastika on his t-shirt. When this photo surfaced, some Neo-Nazi websites began supporting her. Shortly after, her rep put out a statement saying: "She doesn't know who this guy is, and she didn't realize what was on his shirt."

How anyone didn't notice a giant Swastika on a t-shirt is beyond me.




Number Two:
Her embarassing Tumblr likes.



(thank you to
nurii for the picture, as you can see above, the good sis changed the picture of Obama with Taylor's head to Bush with Taylor's head.)

In an iconic post provided by
tuggernuts, it was revealed that Taylor liked posts comparing her to Barack Obama, claiming that she revolutionized music and feminism, as well as long-winded, detailed posts about her relationship with Calvin Harris, after claiming she was afraid to start dating again and have a public relationship.


Number Three:
Supporting her friend Lena Dunham when she was accused of child molestation.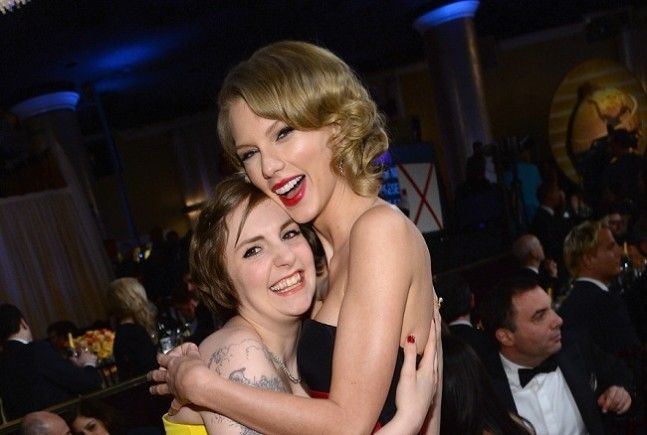 Taylor and Lena have been friend for a while now, Taylor even saying she learned about feminism from Lena. After Lena published a sexual passage in her book concerning her little sister, many websites (including ONTD) questioned if Lena had sexually abused her.

When Taylor had her Twitter hacked earlier this year, some screenshots of a conversation they had during this controversy, in which Lena was having the "worst week ever", seemed to show Taylor unquestioningly supporting her friend who was being accused of child abuse.




Yikes, nagl.


Number Four:
Her self-serving feminism.

A few days ago, Taylor tweeted this:





@OK_Magazine this misleading headline and your choice of words in labeling me are why we need feminism in 2015. pic.twitter.com/x6sLT8IKx9

— Taylor Swift (@taylorswift13) June 20, 2015


Not only is this a small taste of Taylor's attempt at "quirky" humour, but it also shows how self-centred her supposed "feminism". After this was tweeted, a few of our lovely ONTDers pointed out that Taylor has never used feminism as anything but a buzzword to help her own brand. As said above, she also learned her brand of White Feminism from the one and only Lena Dunham, so are we really to trust her?


Number Five:
Threatening to sue her own fans.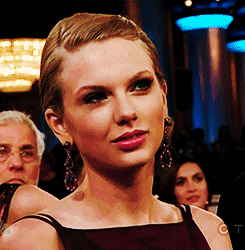 Taylor has often been accused of being greedy, and this doesn't exactly disprove that. Earlier this year, realising that some of her fans had been selling things to others fans on sites like Etsy without her permission, she accused them or trademark infrigment and threatened to sue.

The victim said "We originally made the item for fun, we love Taylor and we had friends that love Taylor. We never intended for it to be a profit making item. The cost of the item covered shipping costs, and production costs with very little left over [...] We were shocked. And we were scared. We didn't even make enough money for a lawyer and this had seemed like such a harmless and fun idea."


source 1, source 2, source 3,
source 4, source 5, source 6,
source 7, source 8,

i dedicate this post to
tuggernuts and
judgmental <3