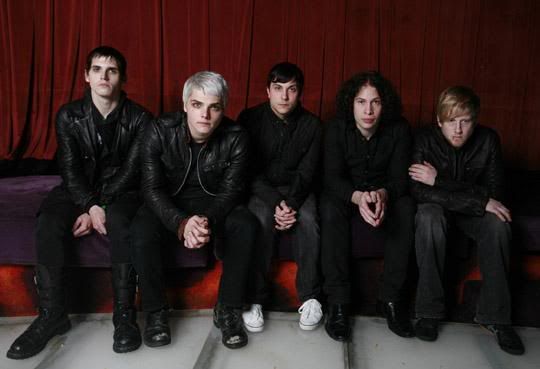 MY CHEMICAL ROMANCE almost didn't make it through the recording sessions for their new album WELCOME TO THE BLACK PARADE - when bassist MIKEY WAY suffered a minor emotional breakdown and quit.
The group was just about to start recording the new disc when depression hit Way hard and he was forced to leave the house he shares with his bandmates when they were working on new material. He reveals, "It was probably the most difficult time in my life. I've always been the type of person to keep things bottled up and internalise things and I never dealt with a lot of things. "Making this record was like taking a piggy bank and throwing it on the ground. "I just broke down and had to leave the house for a while... I didn't know what was going to happen to me. I didn't know if I was gonna be back in the band." Way spent two months living with a pal in Los Angeles and underwent therapy sessions to "repair" himself. Bandmate RAY TORO admits Way's departure from the band almost split My Chemical Romance for good. He adds, "When that happened we didn't want to play because we were missing a member, so the band wasn't complete and we just walked around aimlessly."


Source

EDIT; Also, if you wanna hear their new album go here. The band put the whole thing up their for us all to hear.