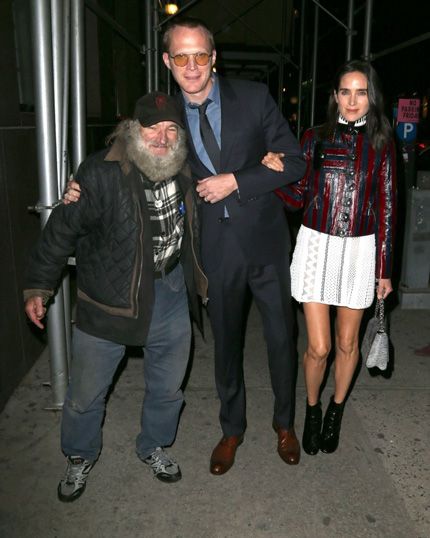 Jennifer Connelly and Paul Bettany were photographed attending the 20th Annual Artwalk to benefit the Coalition for the Homeless in NYC on Thursday 30 October. Jennifer, who was dressed in head-to-toe Louis Vuitton, and Paul were honorees at the event, where they spoke to highlight the vast scale of homelessness in New York and address their experience of making the drama
Shelter
. Outside the event they were photographed with 'Radioman', a personality known for his film cameos and celebrity encounters.
Also included below are three modelling shots by Jade Albert of a 12-year-old Jennifer, who started out her career working as a child model.
These photos raise so many questions ... the most pressing being why Jennifer would wear a jacket that appears to be trying to strangle her.
Source 1/2/3