Alternative-pop singer-songwriter Grimes has taken a swipe at music tabloids reporting on her latest album which the artist admitted "sucked" and threw out to begin working on from scratch.

The Canadian artist, whose real name is Claire Boucher, discussed the situation in an interview that was posted by the New York Times yesterday, with several music websites re-publishing the story in the time since.

But Boucher has played down the newsworthy nature of the story that's followed, calling out Pitchfork in particular for running a piece on something she claims has been known for months.


Pitchfork sucks. I scrapped that album like 7 months ago lol. "music journalism" smdh ... haha

— grimes 0_0 (@Grimezsz) September 12, 2014
sry to be so negative I just can't stand these tabloids. On a more positive note I am in the studio and it's great

— grimes 0_0 (@Grimezsz) September 12, 2014
Source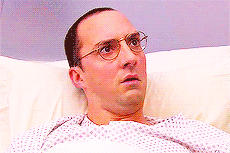 Looks like this album is still...a Go? Bless us with some new music and less headlines, girl!