Caught in the act!
See where stars (Lindsay, Jessica, Mariah) have been seen and heard
Wed. Oct. 11th 2006



• Lindsay Lohan, jumping onstage to sing a karaoke version of Journey's "Don't Stop Believin'" with deejay pal Samantha Ronson at West Hollywood bar Guy's. "Give it up up for LL!," Ronson shouted. After her performance, Lohan spent most of the evening dancing and taking pictures of her friends. Earlier, the good times weren't flowing when an intoxicated clubgoer walked backwards into the actress and knocked her phone out of her hands (and then fell into Lohan's table). She asked the bar owner to throw the patron out and got her wish.


• Jessica Simpson, drinking vodka-and-Red Bull cocktails with stylist pal Jessica Paster at L.A. hotspot Hyde Lounge. "They were laughing and having a good time," a clubgoer tells us. Also partying: Fall Out Boy's Pete Wentz, who drank beers with a friend and fellow rocker Dave Navarro, who shared a cigarette with some female admirers. "They were real flirty," says the clubgoer. And American Idol star Chris Daughtry also greeted fans.

• Kirsten Dunst, quipping, "Wow, that's a lot of me," when greeted by looming photos of herself at Entertainment Weekly's 2006 Photo Issue party in West Hollywood. It was a Dancing with the Stars fest, with cast members Mario Lopez and partner Karina Smirnoff chatting with Willa Ford and partner Maksim Chmerkovskiy. Lopez told us he'd be spending his 33rd birthday (on Oct. 10) in Las Vegas. "I celebrate it like Mardi Gras – all week!" As they exited, Lopez and Smirnoff caught up with Dancing alum Stacy Keibler and her boyfriend Geoff Stults.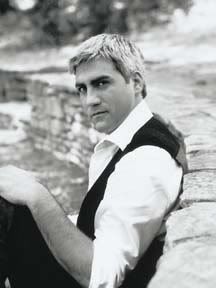 • Taylor Hicks, celebrating his 30th birthday with dinner at French eatery Little Door in L.A. He then took the party over to Hyde Lounge and got hugs from four different well-wishers. "He was having a great time with his friends," says a patron. "He took interest in one female guest, spending the majority of the evening talking to her."

• Ben Affleck, playing supportive brother-in-law at the opening of Some Odd Rubies, a boutique in Los Angeles co-owned by brother Casey's wife Summer Phoenix. Affleck schmoozed with a dressed-down Eva Mendes and Casey at the Gran Centenario tequila-sponsored bash. Patricia Arquette, Scott Caan and Giovanni Ribisi also made the scene while writer-director Kevin Smith jokingly lamented, "There's nothing here my size."

• John Mayer, chowing down on a steak dinner with a group of friends at the Strip House in Houston. After being given the option to sit in a private room, he instead decided to sit at a large round table on the main floor.


• Mariah Carey, hanging out with a huge entourage at club Pure Nightclub at Caesars Palace in Las Vegas.

• CARRIE BORZILLO-VRENNA, KIMBERLY LANSING, PRIYA MOHAN, HEATHER STAIBLE and JENNY SUNDEL


Source:http://people.aol.com/people/article/0,26334,1544555,00.html