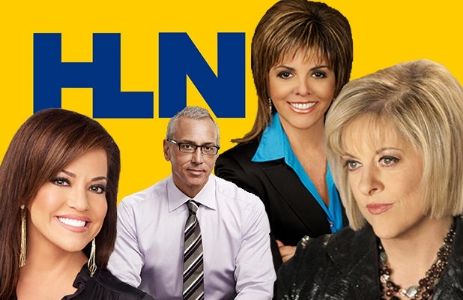 In an ongoing effort to revamp HLN, Time Warner's CNN has been talking to Glenn Beck's The Blaze as a possible partner, an individual with knowledge of the talks told TheWrap.
The Blaze is a conservative 24-hour news and entertainment network funded by subscriptions and founded by Beck, a right-wing talk show host who built a huge following on Fox.
An insider told TheWrap that The Blaze gave Time Warner two proposals, but neither went anywhere. Another individual with knowledge of the talks said the possibility of a joint venture is not dead — they're just not active. Under the proposed partnership, Beck's Blaze would take over HLN's spot on the proverbial TV dial.
The Blaze is available on 70 television providers nationwide. In the first half of 2014, the distributor base for The Blaze has grown by 50 percent. TheBlaze.com, which features written content, receives more than 25 million unique visitors per month.
Coincidentally — or perhaps not — Beck recently took part in a very revealing interview with CNN's Brian Stelter. On the more liberal cable news network, Beck showed a much softer side than Fox News and The Blaze fans may be used to seeing.
Time Warner has also been in talks with the online news network Vice, cofounded by Shane Smith. No deal is in place there either.
HLN in its current state could use Beck's following. The channel is consistently in fourth place among total viewers, falling behind Fox News Channel, HLN's sister network, CNN, and MSNBC. In certain metrics, however, HLN edges past MSNBC.
For the last full quarter, 2014's Q2, HLN was fourth in primetime, tumbling 34 percent year-over-year to 340,000 total viewers and dropping 30 percent in the key 25-54 cable news demo to 124,000.
Across a total day demo measurement, HLN's Q2 was down 26 percent year-over-year to an average of 105,000 viewers, tying CNN — which was down 35 percent — for second place. The two related cable news channels slightly topped fourth place MSNBC's 103,000 viewers, which had slipped 16 percent. Fox News was once again in first place per the metric.
Some of HLN's high-profile shows include 6 a.m.'s "Morning Express With Robin Meade," 7 p.m.'s "Jane Velez-Mitchell," "Nancy Grace" at 8, "Dr. Drew on Call" at 9 and "Forensic Files" at 10.
News of the talks comes just days after Turner Broadcasting System CEO John Martin revealed in an internal memo Tuesday that corporate restructuring was coming in the next two months. "Division leaders now are reviewing the working groups' reports on their respective areas of oversight," Martin wrote. "Over the coming weeks, they will work with me to finalize the organizational changes we will implement."
Time Warner-owned Turner is the parent company of HLN.
Martin's note also stated that the company will "start 2015 a more streamlined, nimble and efficient company focused on driving programming, monetization and innovation, in a culture that emphasizes and rewards continuous improvement."
Ontd, will you lose any faves if HLN gets replaced by The Blaze?