BUST-UPS, a ripped coat, "wasted" photos – just another quiet night out for PETE DOHERTY and KATE MOSS then . . .



The couple started their evening at Pete's BABYSHAMBLES show at Brixton Academy, where Kate wiggled her bottom on stage during their duet for La Belle Et La Bete.
But when they returned to her north London home later, they had the mother of all rows, which led to Pete's coat being torn. He stormed out at 3.30am, half-naked and wearing only a pair of jeans – and half a jacket.
Sources tell me the cause of the couple's big bust-up was Pete being back on tour – and presumably back to his old ways.
The pal revealed: "Kate is angry Pete is on the road so soon after being in rehab. He is clearly back on drugs and she can't see how he can stay clean on tour."
Pete scarpered to a pal's place in east London. But after persistent calls from Kate, he relented and she sent her driver to fetch him at 6am.

Then, as Pete approached the house, she had a flunkey load up a car with her cat, his guitar and a couple of paintings before meeting him at the end of the street. The couple sped off into the night – believed to be heading to her place in the Cotswolds.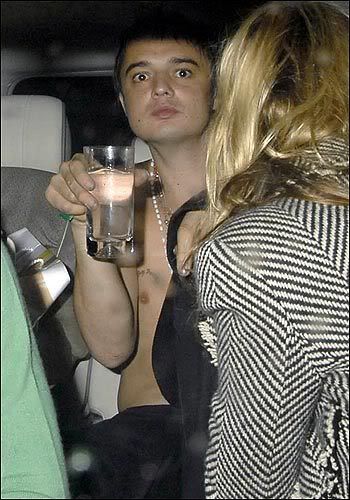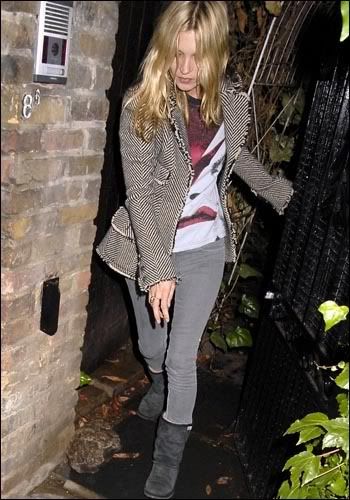 The source added: "Kate wants Pete to move full-time to her cottage there. "She's desperate for him to give up the shows and settle down to write a new album."
Late yesterday, Babyshambles axed their gig last night in Liverpool – citing "exhaustion."
source:thesun.co.uk