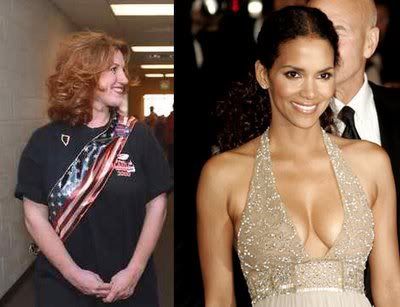 Well, sort of....



Halle Berry

has just signed on to star in

Class Act

for Dreamworks. The film tells the real-life story of

Tierney Cahill

.


Cahillis a teacher from Reno, Nev., who took a challenge from her sixth-grade students to run for Congress in the 2000 elections on the condition that they would help run her campaign. The single mother ultimately lost her bid to an incumbent, but she ended up winning 35% of the popular vote.


The real Cahill, is a white woman.Producers felt that it was best to hire an actress they felt could play the role rather than find an actress that looked like Cahill.

Production starts in May.

That's what I like to hear!


source: dlisted

Now when black people complain about a black character being cast with a white person this will instantly be brought up. This time next year Josh Hartnett will be playing George Washington Carver and we won't be able to say shit. Excellent move my friends.