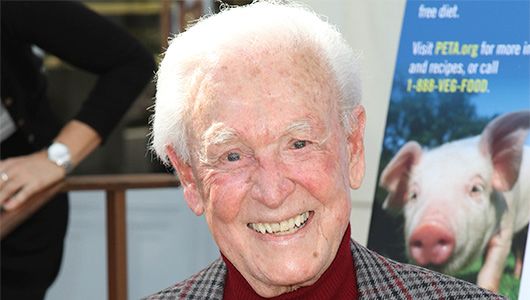 He's won multiple Emmys. He's appeared in movies. He's known all over the world for his 35 years as host of TV's "The Price is Right." If you asked Bob Barker, 90, what his life's greatest achievement really is, however, chances are he'll tell you it's animal advocacy.
Much like Sam Simon, co-creator of "The Simpsons," Barker believes in putting his wealth to use now, not after he's gone. Here are only 10 of the many amazing things he's done to advocate for animal rights and animal welfare:
(1) Cameo Appearance on "The Bold and the Beautiful" to Bring Attention to Animal Rescue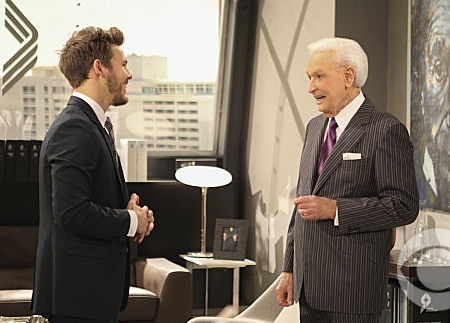 In late April 2014, Barker appeared as himself on the CBS daytime drama "The Bold and the Beautiful" as part of a three-day story arc on the issue of animal rescue. One of the show's characters interviewed him about controlling pet populations. Barker encourages the character to visit the South Los Angeles Animal Shelter, also prominently featured that week on the show.
All the attention on rescued pets during this story arc prompted three CBS employees to adopt pets of their own from the shelter, including actress Melody Scott Thomas from "The Young and the Restless."
(2) Three Elephants Travel in Style to New Sanctuary Home
Barker spent years trying to get three African elephants relocated from the Toronto Zoo to a sanctuary in southern California. He finally did it in 2013, spending $1 million of his own money to pay for transport in specially equipped trailers with accompanying veterinary personnel and handlers to ease the journey.
The elephants, Thika, Iringa and Toka,
today roam happily at the Performing Animal Welfare Society's ARK 2000 sanctuary
, enjoying hundreds of acres of natural terrain, as well as lakes, pools, heated stalls and an indoor therapy pool. It's quite the life.
"It was more than emotional for me, for all of us," Barker told the Sacramento Bee of the day the elephants arrived. "I had tears in my eyes and a lump in my throat. It's hard to believe they are finally here."
(Not one of the elephants)
(3) 25 Bolivian Lions Escape Horrible Circus Life For Colorado Sanctuary
Barker partnered with
Animal Defenders International (ADI) to make Operation Lion Ark a reality in 2011
. He helped fund a $200,000 airlift of 25 lions rescued from eight Bolivian circuses. After Bolivia's game-changing 2009 prohibition on using any animals in circuses, Bolivian authorities accompanied ADI to find these lions and seize them.
The lions were found in cramped cages, malnourished and dehydrated. They were free, but had nowhere to go. That is, until Bob Barker assisted with the money to get them to sanctuary in Colorado.
"To look into those eyes, and those cubs, and to think I've played even a small part in making their lives not circuses, not those horrific conditions, and bringing them to the nearest possible thing to their natural habitat brings a lump to my throat,"
Barker told ABC News
.
(4) Barker Offers University Big Bucks to Stop Experimenting on Cats
Washington University in St. Louis was reportedly the last university in the country to use sedated cats to teach its pediatric medical students how to properly intubate newborns. A cat's upper airway closely approximates the airway of a newborn baby, which is why live cats were used for many years for this training. It's a method no longer endorsed and no longer practiced by most schools. When Bob Barker heard it was still going on,
he made an offer to the school
.
If they'd stop using cats, he'd give them $75,000 to buy two state-of-the-art pediatric simulators. This was the second time Barker pleaded to save cats from this type of treatment. He also successfully helped convince the University of Virginia to end cat intubation.
Washington University agreed in June 2013 to stop using cats for this purpose. It's not clear if they took Barker up on his offer or not, but the negative press he generated on this issue surely made all the difference.
(5) Endowments For Animal Law Studies at Multiple Major Law Schools
(me in law school tbh)
Barker set in motion a number of endowments in 2001 when he gave $1 million to his alma mater, Drury University, to create an animal ethics program of study. He followed that with another $1 million to establish a professorship on animal rights.
Since then, he's donated a remarkable $1 million each to every one of these schools:
• University of Virginia Law School
• Columbia Law School
• Duke Law School
• Georgetown Law School
• Harvard Law School
• Northwestern Law School
• Stanford Law School
• UCLA Law School
These endowments mandate that the schools offer an animal law course at least every other year. They must also hold an animal law conference or other similar event in the year the course is not offered. Finally, any income from the endowment must be used only for teaching and research of animal law issues.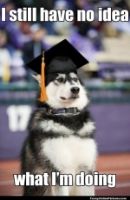 me after law school tbh
Truly, Bob Barker is a one-of-a-kind hero to the animals. His money and his compassion are making a difference every day for animals all over the world.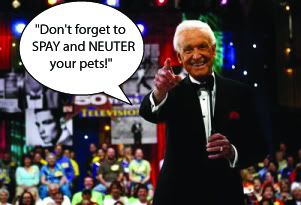 the rest at the source!
love him.