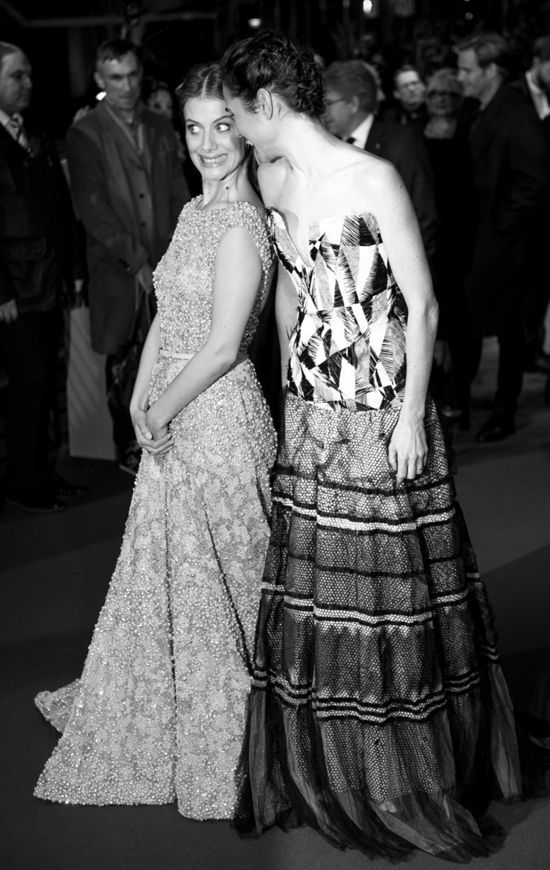 Jennifer Connelly, Mélanie Laurent and Cillian Murphy walked the Berlinale red carpet last night for the premiere of Claudia Llosa's Aloft. They were joined by their director and co-stars William Shimell and real life brothers Winta and Zen McGrath.

Synopsis: Aloft tells the story of a struggling mother, Nana Kunning (Jennifer Connelly) and her evolution into a renowned artist and healer. When a young journalist (Mélanie Laurent) tracks down her son Ivan (Cillian Murphy) 20 years after Nana abandoned him, she sets in motion an encounter between the two at the very edge of the earth that will bring the very meaning of their lives into question, and force them to contemplate living life to its fullest, despite the distance between them and the uncertainties littering their paths.

I really love this cast, even though the early reviews make the film seem rather blah and pretentious. Mélanie's red carpet antics made for great photos!

Lots more pics from the premiere and a photo-call earlier in the day below the cut.