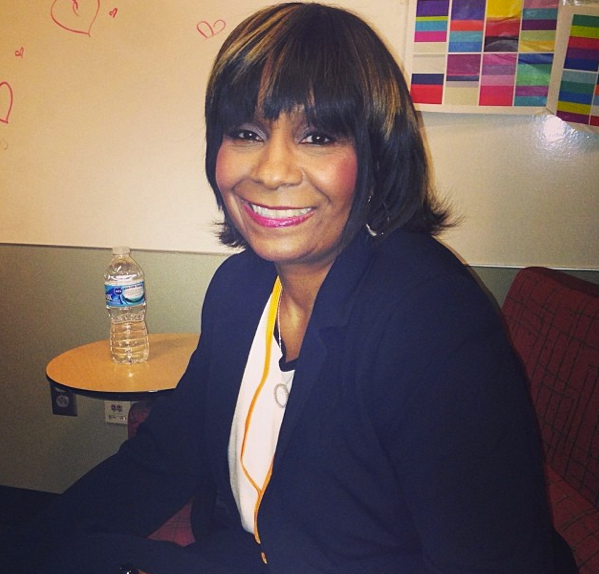 Mama Joyce

Apparently, she's still NOT feeling her daughter Kandi Burruss' fiance Todd Tucker, but she's trying to mend her relationship with her daughter. Still, she's shown her behind on "The Real Housewives of Atlanta" — so much to the point that she blamed Bravo for making her look bad. Yeah, OK! However, she's still a meddling and overbearing celebrity parent. She's shouted, thrown hissy fits and tried to fight her daughter's best friend who she thinks slept with Tucker as he is a cheating opportunist in her eyes. But she's not alone! There are plenty of celebrity parents who are either overbearing, meddling or just flat out bad parents. MadameNoire has compiled 15 more celeb parents who have estranged relationships with their kids or will if they don't stop acting so cray cray!




Joe Jackson

He can take some of the credit for pushing Michael Jackson into superstardom, but he also ruined his childhood. And as we now know, he was never able to recover. His abusive childhood had a huge impact on MJ as an adult when it came to altering his features and being a child-like man. After MJ became the greatest musical icon ever, Joe Jackson would hit his son up for money, but, when he died, MJ left his father out of his will.




Joe Simpson

The following quote makes him an overbearing, meddling and disgusting parent, "Jessica never tries to be sexay. She just is sexay. If you put her in a T-shirt or you put her in a bustier, she's sexay in both. She's got double D's! You can't cover those suckers up!" Ummm… sir, that is your daughter…




Matthew Knowles

He might have been overbearing in a good way when it came to pushing Beyoncé in the right direction as a pop star. But all his underhanded ways built up and eventually came to light. He ruined relationships with various members of Destiny's Child, cheated on her mother Tina — having a love child– and allegedly stole money from her. She dropped him as a manager and allegedly didn't speak to him until daughter Blue Ivy was born.




Joan Crawford

She's the ruler of overbearing, abusive parents. She was nice in front of the cameras — making her family seem perfect, but that was definitely not the case. She beat her daughter Christina and flat out tormented her. It's the basis of her daughter's book and movie to which she's played by Faye Dunaway in 1981′s Mommie Dearest.



Read more: Source

ONTD, any of you guys grow up with overbearing parents?