Album of the Year Grammy Winners: The 10 Best

By Alicia Diaz Dennis on January 8, 2014
(Maverick | Columbia | Epic)The Grammy Award for Album of the Year is the most prestigious award at the music industry's most prestigious awards show, and often its most divisive. Many have complained that the Grammys are perpetually out of touch (only two hip-hop albums have ever received top honors, for example), but even noted Grammy detractor Kanye West would agree that the Recording Academy gets it right once in a while.

Here are our picks for the most deserving winners of the past 30 years — the new classics, if you will. If you're only in it for the disses, check out the worst here.

7. Alanis Morissette's Jagged Little Pill, 1996
Alanis' breakthrough album was not just one of the top selling releases of the 90s, but a defining moment in alternative rock, opening up the airwaves for feminist confessionalists like Fiona Apple and Liz Phair. For those of us who came of age in the '90s suburbia, it was also completely badass.

Other nominees: Mariah Carey's Daydream, Michael Jackson's HIStory: Past, Present, and Future, Book I, Joan Osborne's Relish, Pearl Jam's Vitalogy




6. Adele's 21, 2012
The word "powerhouse" now belongs to British songstress Adele thanks to this album, which will be lauded as one of the greatest breakup albums of all time for decades to come. There's nothing more universal than heartbreak — chances are your mom owns a copy.

Other nominees: Foo Fighters' Wasting Light, Lady Gaga's Born This Way, Bruno Mars' Doo Wops and Hooligans, Rihanna's Loud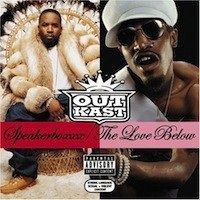 5. Outkast's Speakerboxx/The Love Below, 2004
There would have been a mutiny from music lovers (and Kanye, probably) had Outkast's wildly ambitious double album not taken top honors at the 2004 Grammys, as many felt the duo's brilliant previous album Stankonia had been unfairly passed over for the honor a few years before.

Other nominees: Dixie Chicks' Home, Eminem's The Eminem Show, Nelly's Nellyville, Bruce Springsteen's The Rising




4. Lauryn Hill's The Miseducation of Lauryn Hill
Oh Lauryn, how we miss thee. Perhaps the ex-Fugees singer's debut solo effort was a little too perfect, as it propelled Hill into an uncomfortable level superstardom... and then reclusion. But even if we'll never get a proper follow up, the fact remains that this album was a complete triumph on all fronts.

Other nominees: Madonna's Ray of Light, Sheryl Crow's The Globe Sessions, Garbage's Version 2.0, Shania Twain's Come on Over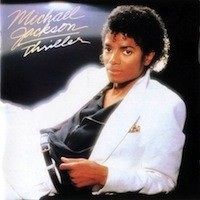 1. Michael Jackson's Thriller, 1984
This is the album that brought us "The Girl Is Mine," "Billie Jean," "Beat It," "P.Y.T.," and launched Michael Jackson, King of Pop and ultimate video star. It was the defining album of the 80s, and one of precious few Album of the Year winners that critics universally regard as one of the greatest of all time. The Grammys would have practically ceased to exist had the Flashdance soundtrack won that year.

Other nominees: David Bowie's Let's Dance, Billy Joel's An Innocent Man, The Police's Synchronicity, Flashdance Soundtrack


Any favourite Grammy moments/wins/snubs etc?

The full list:
Source