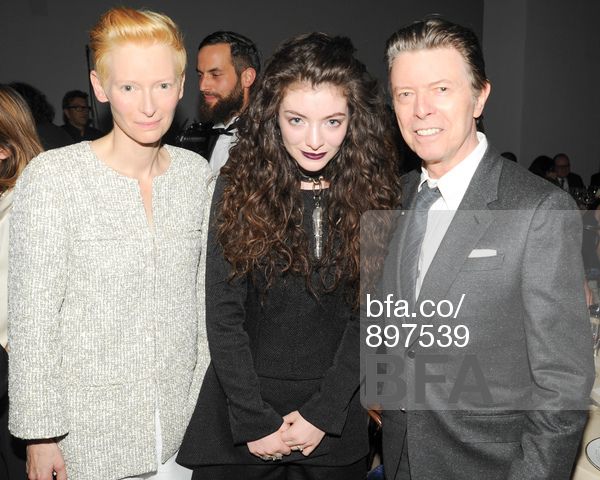 Tilda Swinton, Lorde (looking understandably intimidated) & David Bowie
Tilda Swinton celebrated her 53rd birthday at the Museum of Modern Art in New York as part of their annual film benefit.
Stars including David Bowie, Karl Lagerfeld, Anna Wintour and Ralph Fiennes joined the party which was a celebration of her contribution to film.
Earlier this year the actress performed at the Manhattan-based museum as part of an art installation called The Maybe. The piece attracted worldwide attention as she had to lie sleeping in a glass box for the day whilst visitors took photographs.
People previously honoured at the MoMA film benefit have been directors Baz Luhrmann, Tim Burton, Kathryn Bigelow, Pedro Almodovar and Quentin Tarantino.

Wow, bagging David Bowie for what amounts to your birthday party is like getting a unicorn to show up - unlikely yet extremely magical. It's an epic guest list!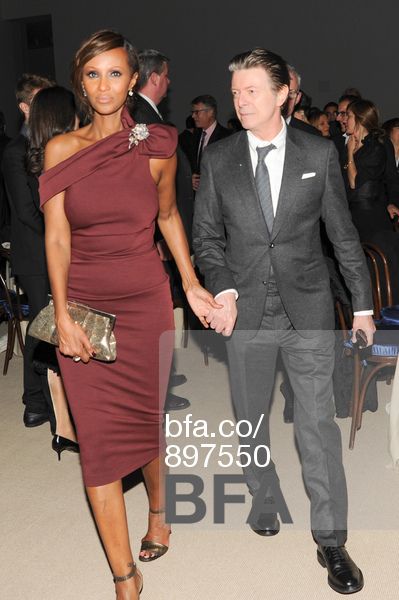 Iman & David Bowie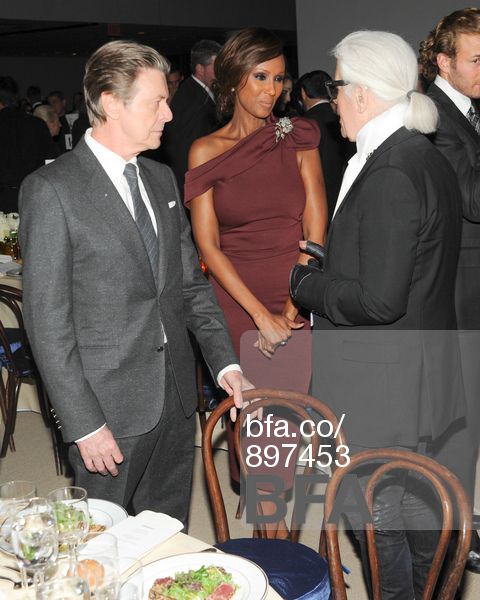 David Bowie, Iman & Karl Lagerfield
David Bowie, Rajendra Roy, Iman & outgoing Mayor of New York Michael Bloomberg
Source 1
Source 2