So cute!
Arrow's Stephen Amell, 32, showed off an adorable photo of him with his newborn daughter on his Facebook page Saturday.
Holding his bundled baby (born Tuesday), the CW actor points to a hospital TV with his free arm, while the caption reads: "She came just in time for Amell Wednesdays."
Naming his daughter Mavi Alexandra Jean Amell, the star and his family are "happy and healthy," according to a statement given to Just Jared.
Shortly after news broke in June that Stephen's wife, Cassandra Jean was pregnant , he said, "I'm excited – no I'm not excited, I'm very excited! I'm sure that nervous energy will accompany that eventually, but only in a positive way."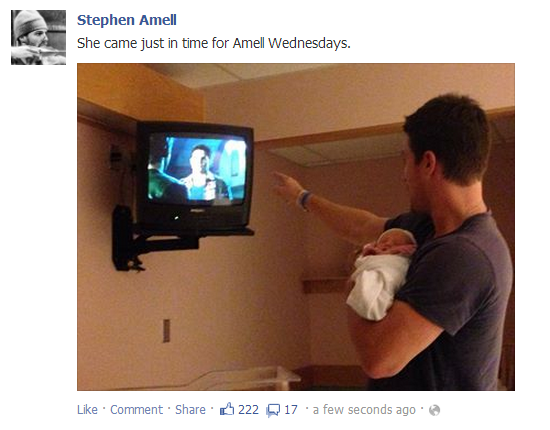 Source