Atlantis, the BBC's lavish new fantasy adventure drew an average audience of 5.8 million on Saturday night(hopefully this means it will be cancelled!)
Reviews for Atlantis, which stars Jack Donnelly(what a downgrade from the amazing Colin Morgan) as Greek hero Jason have been positive with The Telegraph praising it as "action-packed, big fun Saturday evening entertainment".
The X Factor on ITV was watched by 7.8 million, down a million from last week's overnight figures.
An average 9.2 million people tuned in to the return of Strictly Come Dancing.
That was up from Friday's show, which drew 7.8 million.
With an overlap of just five-minutes the traditional Saturday night battle between The X Factor and Strictly was avoided, with Atlantis now filling the same time slot.
Written by Misfits creator Howard Overman and Merlin's Johnny Capps and Julian Murphy, the opening episode "boasts both a strong cast and terrific visuals", according to website Digital Spy.
Though in the same review, it claimed the show - which sees Jason arriving on the shores of the pre-sunken mythical island searching for his father "is sticking far too rigidly to a tried-and-tested format".
A BBC spokesman said: "Saturday nights on BBC One are back in style, with over 10 million viewers tuning in for Strictly and new fantasy adventure drama series Atlantis getting off to a brilliant start."
On Friday night, Channel 4's much-hyped Marvel spinoff Agents Of S.H.I.E.L.D drew more than three million viewers, which came in slightly under Miranda 3.3 million on BBC One
The show, which sees Clark Gregg in the role of Agent Coulson, from Avengers Assemble and centres around a group which investigates strange activity in New York.
The finale of The IT Crowd, starring Chris O'Dowd, Katherine Parkinson and Richard Ayode was watched by 1.5 million.

I just watched tonight and it was awful. Juvenile, ridiculous and fucking awful. The main actor is so bad he makes Darren Criss look Oscar worthy(sorry bb), his less attractive, ditzy sidekick has a slappable face not to mention they have no chemistry(RIP Merlin/Arthur bromance) and no comments on Rob Baratheon(its not worth it), not to mention the fat bashing 'jokes' are stupid and offensive.

They have destroyed the myths and there are so many unintentionally funny moments and many funny 'drama' moments. No person of colour is in the main cast so I can't even bring myself to pity watch this shit after every so and so number of weeks. I am PMSing and the poor quality of the effects has somehow fuelled my anger even more than usual. I spit on this mess. Fuck you BBC. and your TV license extorting asses. ITV would never.....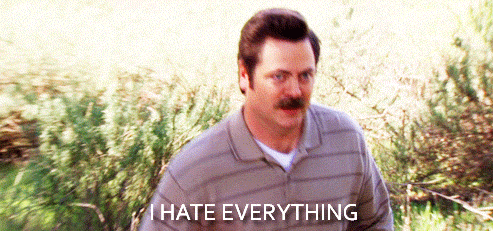 http://www.bbc.co.uk/news/entertainment-arts-24322647