There's been some rumors around the next season of Orange is the New Black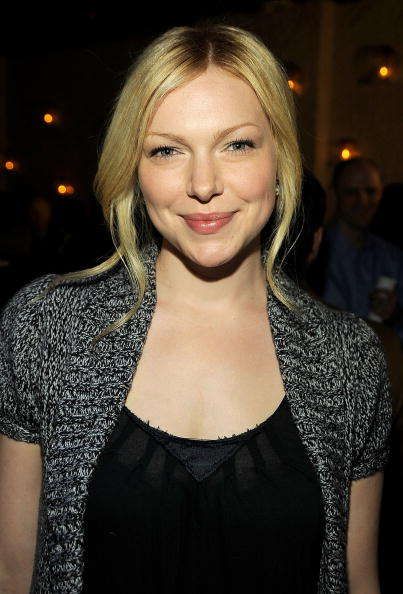 Laura at a 2009 Scientology Fundraiser


Actress Laura Prepon is a devout Scientologist, a religious group that is known for having varying ideas about homosexuality. Largely, though, it is a homophobic church, based on the teachings of one man, L. Ron Hubbard, who has written that lesbianism and homosexuality are "sexual perversions" and those that identify as such are "dangerous to society."

So when Laura Prepon was cast as a lesbian character on Orange is the New Black, it seemed that perhaps she was able to reconcile this with herself and her church; that acting as a lesbian might not be as bad as being a lesbian. (Which is still a kind of terrible thought to have if you're going to be representing a community on a large scale.) So when rumors arose today that she might not be back for the full second season of the Netflix hit series, fans began to wonder "Why!?" Orange was a smashing success and Laura's character of Alex seems to be in prison for a long time. Could it be that her religion is making her think twice about continuing in the role that has her having a romantic and sexual relationship with a woman on screen?

In 2007, she told Women's Health:

"Anyone who knows me is just like, 'Wow, if Laura is a Scientologist, then there has to be something to this.' When I hear something negative, I don't get defensive. I know what's true for me and what works for me."

As of now, Netflix will not confirm that Laura is leaving, just saying a contract has not been signed, but clearly there is a hold-up as pre-production is already underway and other actors from Season 1 have been announced as moving up to series regulars from their recurring roles, like Samira Wiley and Uzo Aduba. There's no reason why Jenji Kohan and her staff would want to write Alex off, and Laura doesn't have any other projects lined up as of now, at least none that have been announced.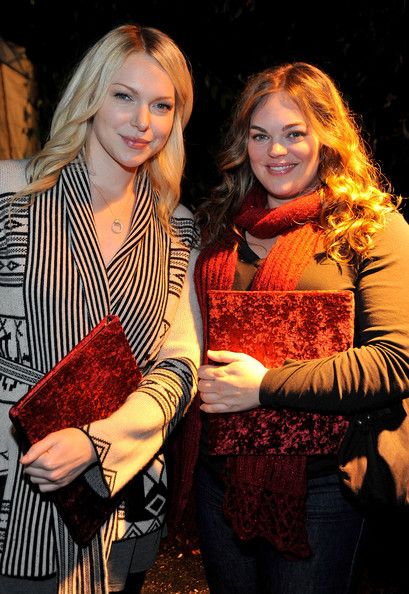 Actresses Laura Prepon (L) and Rebecca Field pose during the Church of Scientology Celebrity Centre's 16th annual "Christmas Stories" benefit for the Hollywood Police Activities League Youth Programs held at the Chutch of Scientology Celebrity Centre on December 6, 2008 in Hollywood, California.

Danny Masterson Hosts A Fundraiser For NYPD/NYFD 9/11 Rescue Workers
In interviews Laura has said she has gay and lesbian friends and she has "natural chemistry" with her on-screen love interest Taylor Schilling, but if you've paid attention to what former Scientologists have had to say about the church, it can have a very strong hold on you, no matter how rich and famous you are. (In fact, that might make them grab ahold even stronger.)

Producer Paul Haggis was the subject of a 26-page profile in The New Yorker in 2011, citing his reason for leaving scientology as their views on homosexuality. From that story:

On August 19, 2009, Tommy Davis, the chief spokesperson for the Church of Scientology International, received a letter from the film director and screenwriter Paul Haggis. "For ten months now I have been writing to ask you to make a public statement denouncing the actions of the Church of Scientology of San Diego," Haggis wrote. Before the 2008 elections, a staff member at Scientology's San Diego church had signed its name to an online petition supporting Proposition 8, which asserted that the State of California should sanction marriage only "between a man and a woman." The proposition passed. As Haggis saw it, the San Diego church's "public sponsorship of Proposition 8, which succeeded in taking away the civil rights of gay and lesbian citizens of California—rights that were granted them by the Supreme Court of our state—is a stain on the integrity of our organization and a stain on us personally. Our public association with that hate-filled legislation shames us." Haggis wrote, "Silence is consent, Tommy. I refuse to consent." He concluded, "I hereby resign my membership in the Church of Scientology."

"I feel strongly about this for a number of reasons," he wrote. "You and I both know there has been a hidden anti-gay sentiment in the church for a long time. I have been shocked on too many occasions to hear Scientologists make derogatory remarks about gay people, and then quote L.R.H. in their defense." The initials stand for L. Ron Hubbard, the founder of Scientology, whose extensive writings and lectures form the church's scripture. Haggis related a story about Katy, the youngest of three daughters from his first marriage, who lost the friendship of a fellow-Scientologist after revealing that she was gay. The friend began warning others, "Katy [Haggis' daughter] is '1.1.' " The number refers to a sliding Tone Scale of emotional states that Hubbard published in a 1951 book, "The Science of Survival." A person classified "1.1" was, Hubbard said, "Covertly Hostile"—"the most dangerous and wicked level"—and he noted that people in this state engaged in such things as casual sex, sadism, and homosexual activity. Hubbard's Tone Scale, Haggis wrote, equated "homosexuality with being a pervert."

Haggis, who has two lesbian daughters, recently wrote an open letter to Leah Remini in The Hollywood Reporter, as the actress also just left the church. He called her brave and detailed how she was one of only two Scientologists who did not "disconnect" from him after he spoke out against the church. Leah's sister told a radio station that part of Leah's leaving was because she didn't approve of Tom Cruise's alleged church-arranged marriage to Katie Holmes.

While it's still unclear as to why Laura Prepon is leaving a major role on a hit show that she seemed excited to have landed, if it's true that it is because of Scientology, that would be very unfortunate for the show and fans alike.

Trans writer/activist Kate Bornstein is a former Scientologist who once explained the church's feelings about gender and sexuality:

They don't believe that thetans, immortal souls, have a gender, but they're really homophobic and transphobic. If you're a pervert like me, that's a symptom of being a suppressive person. You must be a suppressive person, too.

The question is, do they care if it's just a role that one of the members plays on TV? Do they have the power to sway an actor from participating in a part they don't agree with as a whole? At this point, it doesn't sound like it's the show that is trying to keep Alex Vause from coming back full time, so fans are left wondering why it's happening, and what a tragedy if this is truly the reason.



An interesting article, though full of reading into it without hard knowledge (yet)

Actual Source


After her breakup with co-star Topher Grace, Prepon started dating her castmate Danny Masterson's brother Christopher, also an actor (you may remember him as the oldest brother on Malcolm in the Middle). The Mastersons were raised into Scientology, and Laura herself converted as a result of her relationship.
Prepon and Masterson broke up last year(dated article), but she's still spotted going to the LA Scientology Center all the time.  Laura doesn't talk about Scientology in interviews, probably because she's worried it will affect her career. 

A small snippet I found on how she got involved.
Source

Couple more articles, published following After Ellen's article:
NewNowNext
Yahoo Blogs