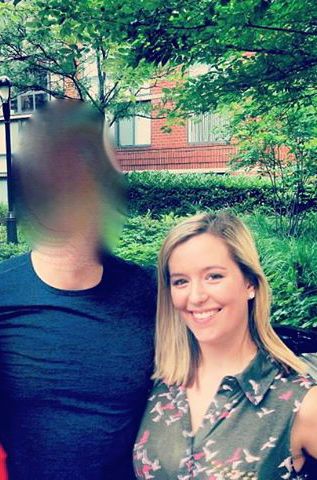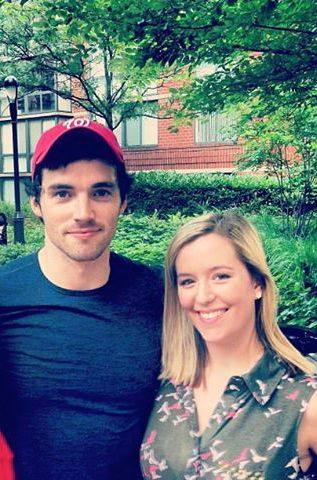 IAN HARDING, AKA EZRA FITZ FROM PRETTY LITTLE LIARS!

Story time: I recently moved to Richmond, VA and was visiting my brother in Arlington for the Fourth of July yesterday. In the middle of the afternoon I noticed Ian and a couple of his friends sitting near me. At first I just thought he was a lookalike, but one of my brother's friends thought it was him too! Anyway, Ian's friends must have heard us talking and they came over and said it really was him and that we could talk to him if we wanted.
I went over and he was SO sweet and friendly. We asked for a picture and he said he was "really sweaty" which was cute, but took pictures anyway. Apparently he's from the area and was visiting his friends and family for the weekend. I'm 22 and the other girl I was with is 25 and we laughed about how we're probably too old to watch the show, which he said he hears a lot. (Seriously though, it's such a guilty pleasure. Even when it's terrible, which is most of the time, I can't help but watch it.)
I asked if he was A, because I was a little drunk and that seemed like a good idea. He laughed and said "I don't know!" but that "crazy things are gonna happen soon" or something along those lines. He also showed us some cute pictures on his phone of the other cast-members and we talked about how amazing Troian is. We talked for like 10 minutes about random stuff, I don't really member everything though.
OKAY that's all, it was awesome and so random and he is incredibly attractive in person. Like, damn.






SOURCE: Me and my iPhone.