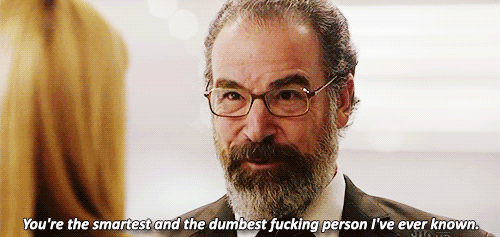 "Homeland" Season 3 is a few months away, but new details are coming to light.

In a release from Showtime, the network revealed who's returning for Season 3 and sets the stage for the big action.


"Homeland" Season 3 opens during the aftermath of the terrorist attack that capped Season 2 and prompted Nicholas Brody (Damian Lewis) to flee the country -- with the help of Carrie Mathison (Claire Danes). The new season also finds Carrie and Saul (Mandy Patinkin) begin to rebuild their personal and professional lives in the middle of a media firestorm about the terrorist attack and search for Brody.

Morena Baccarin, Rupert Friend, Jackson Pace and Morgan Saylor will return for the 12-episode Season 3.

"Homeland," Danes and Lewis all won Emmy awards at the 2012 ceremony.

"Homeland" Season 3 premieres Sunday, September 29th at 9 p.m. ET on Showtime.

source

I still love this show, idgaf. I will also continue to ship Carrie/Quinn.