Robbie: After you, Justin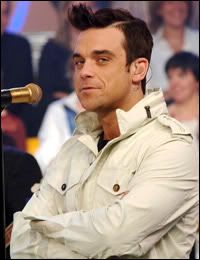 Robbie ... Let Me Entertain
You - in a bit

ROBBIE WILLIAMS has bottled out of a chart showdown with man of the moment JUSTIN TIMBERLAKE.

The Prince Of Pop has delayed his new album release — called 1974 — so it won't go head-to-head with Justin's latest, FutureSex: LoveSounds.

Both CDs were due out on September 11 but now Robbie has held his back until the beginning of October.

It's a surprise move by Robbie. I hear he has his best and most experimental album to date up his sleeve.

And the delay could now mean a chart battle with THE KILLERS.

A source said: "Taking on Timberlake would have been madness but The Killers will still provide some serious competition."

I get the feeling Robbie's on autopilot on his Close Encounters tour.

But his fans shouldn't be too disheartened.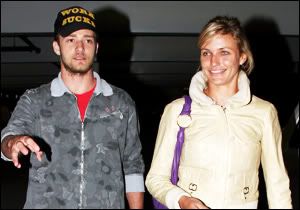 Justin and Cam ... 'not ready to marry'



I've got my hands on details of 1974, named after the year Robbie was born, and it sounds like a return to form.

The first single, Rudebox, comes out in September, followed by Lovelight — which I hear is Robbie at his best — in December.

He has also recorded two rap-style tracks called The 80s and The 90s, about his days in TAKE THAT.

One shocking lyric describes how he'd like to cut former manager Nigel Martin-Smith's eyes with a Stanley knife, says a record label source.

Two more amazing songs are The Actor, inspired by his hero DAVID BOWIE and She's Madonna — which I told you on Saturday the Queen Of Pop loves.

Robbie has also recorded a tribute to NEIL TENNANT and CHRIS LOWE called We're The Pet Shop Boys, written by US synth guru MY ROBOT FRIEND.

There are two cover versions on the album: Kiss Me, a hit for Robbie's right-hand man STEPHEN DUFFY and THE HUMAN LEAGUE'S Louise, which Robbie has said is one of his favourite songs.

LILY ALLEN sings backing vocals on two tracks.

With PET SHOP BOYS production and great tracks, I think it's a shame Robbie's not squaring up to Timberlake.



Meanwhile, Justin says he's not yet ready to marry girlfriend CAMERON DIAZ as he's too focused on his career.

He said: "I'm way too young. I enjoy what I do but it's hard to have a plan when you're 25 — especially for the next couple of years, when half of my life will be devoted to what I'm promoting."

Speaking to Radio 1's SCOTT MILLS, the singer also feared a blast from Britain's No1 paper if he hogs the limelight too long.

He said: "That's going to be the front page of The Sun. It's going to be 'GO AWAY JUSTIN' when I am 53 years old, with a turkey neck, talking about 'I just wanna love you baby.' "


source



STARR REPORT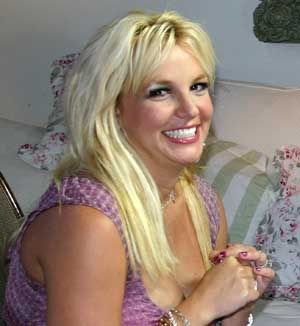 'L&O' spearing Brit?


I'm guessing that it's Britney Spears, or a reasonable facsimile thereof, who's the inspiration for an upcoming "Law & Order" episode airing this fall. The show, which prides itself on "ripped- from-the- headlines" storylines - embel lished, of course - goes back into pro duction to morrow. Spies say one particular script revolves around "tabloids, drugs, stalk erazzi and a young superstar whose lack of parenting skills might lead to murder."

Spears has made headlines regarding her care of infant son Sean, including placing him in a car seat facing the wrong way and tripping and nearly dropping him while holding a glass in one hand - incidents captured by "stalke razzi" (the new-ish term for paparazzi).