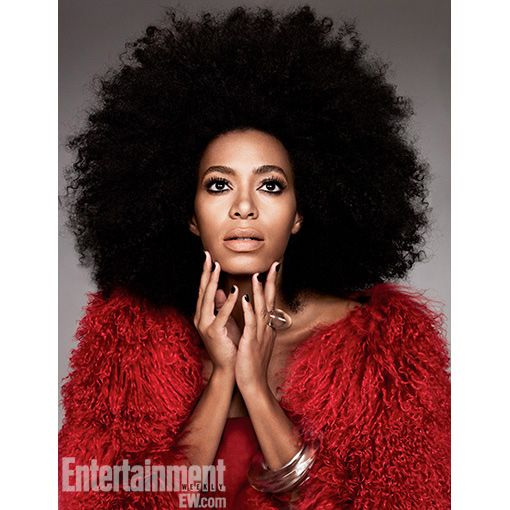 Her liberated new look stems from the fact that she paid for all of it — the EP, the video, even her website — out of pocket. "Every decision that's been made behind this record, from the exact color of the album's artwork to what record stores we put the record in, has been made by me," she says.

Her son Julez, 8, is getting in on the act too: He's already taking a stab at becoming a rapper. While Knowles is "terrified" that her son wants to enter the family business, she still encourages him to follow his passions. In fact, she keeps pictures of his handwritten verses on her phone, one of which she offered to read aloud:

"You don't know how to rap/You're so fat, like a rat in a mousetrap/You got a pen?/No? I didn't think so/I'll get you one if you know how to flow, yo/You got a pocket? I didn't think so/Because you're like an armadillo in the road, bro/Have you seen the movie hunger games?" And then it stops there.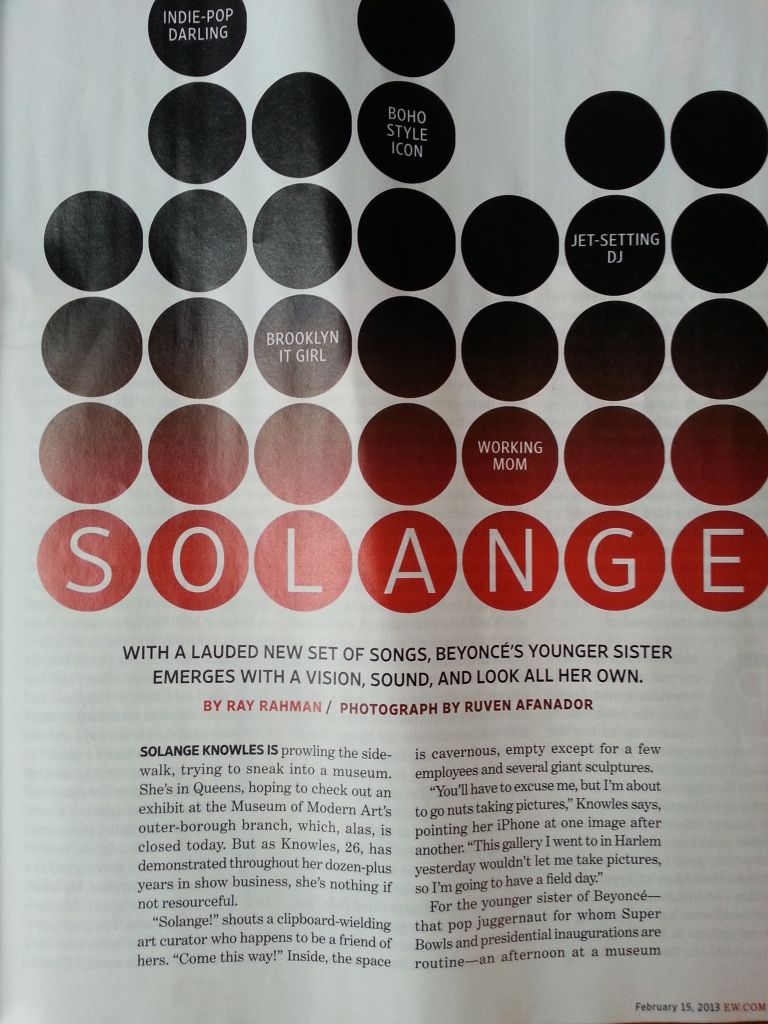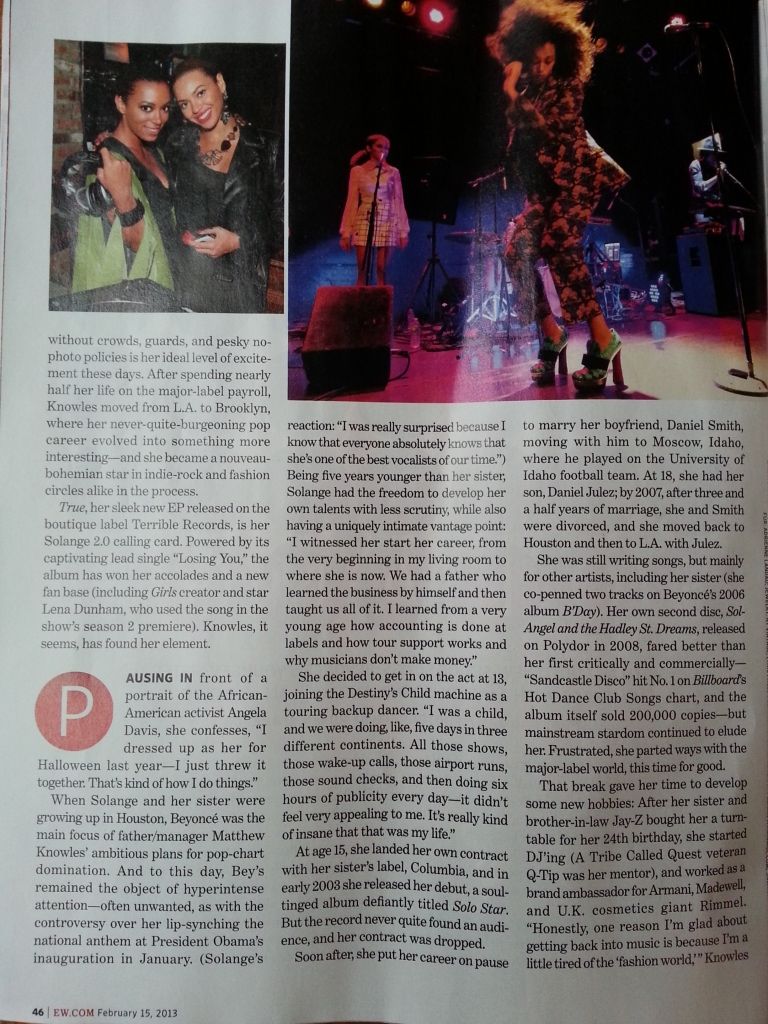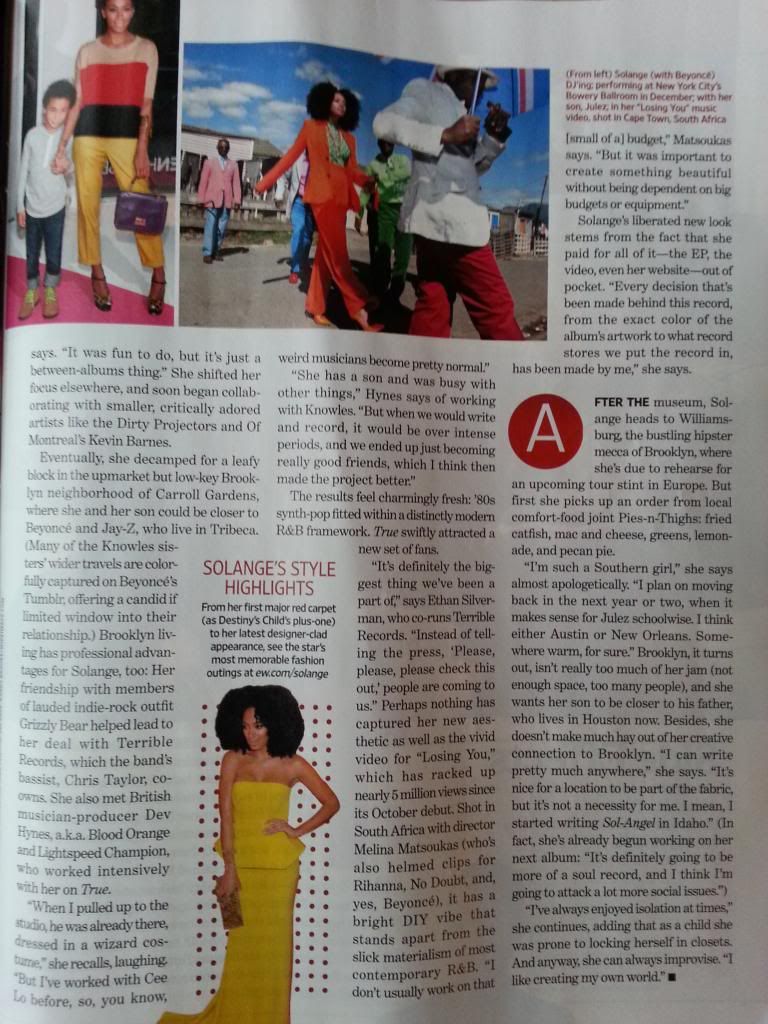 Source: Entertainment Weekly and my camera