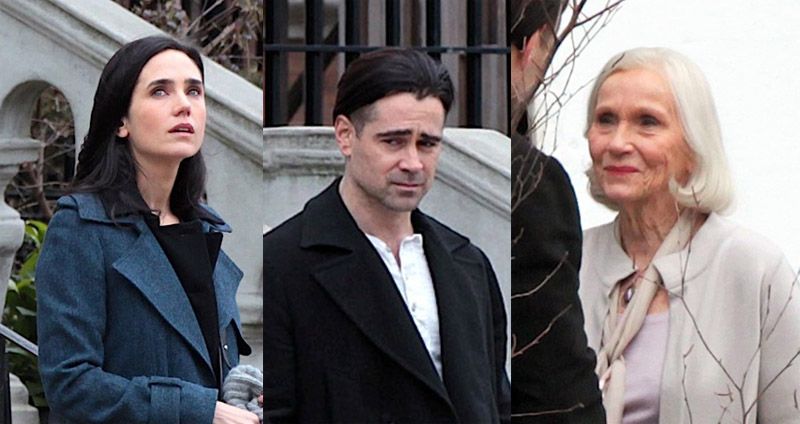 Jennifer Connelly, Colin Farrell and Eva Marie Saint were spotted filming
Winter's Tale
on February 6th in New York. The film began shooting in October 2012 and is due to wrap later this month. It tells the story of a thief (Farrell) who falls in love with a dying young woman (Jessica Brown-Findlay) and defies time and physical boundaries to be reunited with her. Connelly and Saint play women from the present day who cross paths with Farrell's character.
It feels like
Winter's Tale
has been filming forever now - the signs seem to suggest it will be incredibly long (it;s based on Mark Helprin's 700+ page novel of the same name).
+7 images beneath the cut...