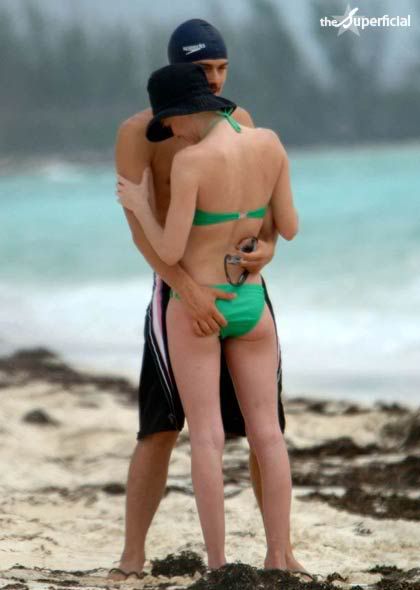 This gorgeous young couple was the talk of the Cannes Film Festival - and not because of the blockbuster movies they were supposed to be promoting. Because they seemed to spend every day in paradise scrounging for cocaine! (And they LOOK so sweet and innocent.) They asked hotel employees "Can you get us some coke?" They hounded publicists and producers for blow. They even coerced their French speaking friends to ask locals where they could get coke. By the end of their stay, people were avoiding them and their fixation. But we have to admit, they do have a pair of the best beach bodies anywhere!

Kate Bosworth and Orlando Bloom


SOURCE ___ DLISTED

THe proof is in the pudding, folks. Kate Bosworth is cocaine skinny!