The Wayans have built an empire of entertainment within their family. Everyone from Kim to Damon is involved in comedy, so it was no surprise that Shawn and Marlon created The Wayans Bros. (1995-1999) in the mid '90s.

At any given time, a person can turn on their TV and catch re-runs of Pops (John Witherspoon) acting up in his diner or Shawn and Marlon's latest love interest. Similar to Martin, it's one of those shows that will never get boring.

Fourteen years after the shows end, the cast is still popular in today's spotlight. Take a look at where they are now!



Marlon Wayans: Marlon Williams

Marlon continued to use his gift of comedy after the show. He successfully played roles in White Chicks, Scary Movie and GI Joe: The Rise of Cobra. These days he's celebrating the release of his latest film A Haunted House which also stars Essence Atkins, Cedric the Entertainer and other greats

Shawn Wayans: Shawn Williams

Shawn has taken a back seat since his 2006 role in Little Man. He keeps busy playing daddy to his three children. For now, he is supporting his brother Marlon with his new film and getting doing promo for BET's upcoming show Second Generation Wayans.

John Witherspoon: John 'Pops' Williams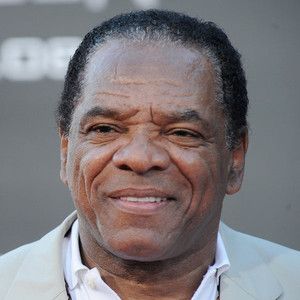 John Witherspoon has always been entertaining to watch on the screen. His no filter sense of humor has kept him in the business. Since the shows end, he has played in a number of films from Soul Plane to the Friday's franchise. He recently returned to his stand-up comedy roots and has done a tour every year since 2008. He currently stars in The First Family.
Anna Maria Horsford: Deirdre "Dee" Baxter
Anna has come a long way since being a security guard at Shawn and Marlon's newsstand. The actress starred as Craig's mother in Friday and Friday After Next and currently plays the mother on BET's Reed Between the Lines starring Tracee Ellis Ross and Malcolm-Jamal Warner.
Phil Lewis: Thelonious "T.C." Capricornio
After the show, Phil acted and directed several Disney Channel shows like The Suite Life of Jack and Cody and the Suite Life on Deck. Currently, he's involved in giving back with a celebrity actors camp and more behind the camera activities.
Paula Jai Parker: Monique
Paula gained popularity with her role in Hustle & Flow and as the voice of Trudy Proud on Disney's The Proud Family. She currently is busy being a mom and wife and will be in a thriller called Paranoia to be released later this year.

Ja'net Dubois: Grandma Ellington

Although Grandma was a recurring character, her impact was everlasting. After the show, she starred in I'm Gonna Get You Sucka and GI Joe: Renegades. The industry vet won Emmy awards for her work as the animated voice on The PJs and TV movie Other Women's Children.