Dwayne Johnson set for 'big' return to wrestling



Actor/Wrestler Dwayne 'The Rock' Johnson is heading back to the ring for one of the 'biggest' wrestlemania matches of all time.

The Rock who left the wrestle ring to focus on his acting career will once again return to WWE for a match which will take place in four months at the Giants Stadium in New Jersey.

"I'm going to start training this Monday. I'm going to go back. It's going to be a big return, live. And that will lead up to what will be the biggest WrestleMania of all time at Giants Stadium," he told WENN.

The former wrestling champion however declined to mention who his opponent's name, only saying that fans should be prepared for 'one hell of a night'.

"I will headline that show with someone who I can't say right now. But that's (sic) we got an amazing four months lined up and planned out... It's going to be a hell of a night," he said.

Last year The Rock returned to WWE for his first WrestleMania match since 2004 when he headlined April 1 2012 match against former champion John Cena at Sun Life Stadium in Miami.

The event set a new record for the highest grossing live event in WWE history, grossing $8.9 million.

Johnson is widely considered one of the greatest professional wrestlers of all time. He held WWF/E championships sixteen times.




WWE Raw: The Rock and CM Punk Strike Gold Heading into Royal Rumble 2013


By
Jersey Strong Jay

This week's Monday Night Raw gave us an epic promotional battle between The Rock and CM Punk unlike anything we have seen in a long time. The potential was there. The stage was set. And these two delivered in a way that I did not see coming.

The execution couldn't have been better.

The bloody, broken WWE champion standing tall in a face-to-face confrontation with one of the most legendary superstars in professional wrestling history.

The back-and-forth exchange between these two set the stage for one of the biggest WWE Championship matches in history.

The question on everyone's mind seems to be, "Will The Rock win the WWE Championship?"

With The Rock coming back and being on a majority of the television shows from now until WrestleMania 29, the possibility that he will walk out of The Royal Rumble as WWE champion is elevated.

However, does WWE really want to end the miraculous streak that has been established by CM Punk?



It is common knowledge that CM Punk is the longest reigning WWE champion in modern-day history with a reign of over 400 days. By WrestleMania 29, CM Punk will have held the WWE Championship for over 500 days. I don't think that this is something WWE wants to let fall out of their grasp.

The reign will even be further cemented if CM Punk is able to defeat The Rock at Royal Rumble. While he does hold victories over John Cena, Daniel Bryan and Chris Jericho, many of CM Punk's defenses have come in different spots on the card other than the main event.

If the WWE doesn't care about CM Punk hitting the 500 mark, it may be smart to give The Rock a short run with the WWE Championship and allow him to put someone over at WrestleMania by dropping it.

Either way, what we saw on the first Raw of 2013 was the type of promo that sells matches. It was one of those moments that can give you chills and keep you on the edge of your seat.

Royal Rumble 2013 has the ability to become one of the most memorable shows in WWE history.




T
he 25 Worst Hairstyles in WWE History
The WWE is a business of spectacular moments and outlandish happenings. Crazy stories are made up as huge, caricatures of human-beings "fight" for belts.

One of the biggest factors in facilitating the strange stories and personalities are the physical appearances of the Superstars and Divas.

What better way to make a statement than with a wacky hairstyle right?

However, adding an interesting hairstyle to a character doesn't always pay-off.

Here are the 25 worst, most outlandish and just plain bad hairstyles in WWE history.

By
Daine Pavloski

Heath Slater

Heath Slater is one of the few current Superstars to make the list. The former Nexus and Corre member came into the WWE with a shorter red hairstyle and hasn't stopped growing it since.

Now, as you can see, it's gone past a normal rockin' dude's haircut to a full-on, "Would you like a frosty with that?" Wendy's hairstyle.



Stone Cold
Everyone remembers Steve Austin as the butt-whoopin', trash-talkin', beer drinkin' redneck Stone Cold Steve Austin.
Not as many people remember him as Stunning Steve Austin. During his time in WCW, Stone Cold appeared as Stunning Steve Austin and had a ROUGH hairdo. His long blonde hair was already receding pretty far towards the back of his head and wasn't exactly stunning.
Maybe that's why Stone Cold was clean shaven during his tenure in WWE.
The Rock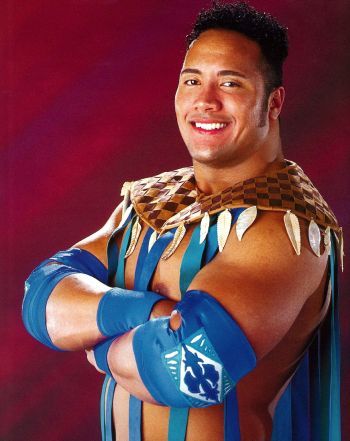 Like Stone Cold, The Rock was follically challenged during the early part of his career.
As the Rock began his ascent to the top of the business and his title of the "Most Electrifying Man in ALL Entertainment" he sported a ridiculous hairstyle. I'm not even sure what you'd call it (if someone knows leave it in the comments).
Rock's hair made his head look like a pineapple which took a lot away from the Great One's
( He reminds me of the Green Hill Zone in Sonic )
Chris Jericho
Chris Jericho is another one of the great Superstars to make this list who lost his bad hairdo later in his career.

As Jericho made the switch from WCW to the WWE, he brought with him his crazy hairdo. His top-knot (is that a thing?) ponytail made him look like a teenage girl...with bad hair. Or a member of an 80's hair band...with bad hair.
Jericho's huge, messy hair went right along with his whiny teenager persona, which kind of worked. Good thing he could back it up in the ring.
Road Dogg
Road Dogg was a huge part of the Attitude Era as a part of the New Age Outlaws with Billy Gunn and eventually as part of DX.
Dogg's style was always a little strange, but nothing can compare to the strangeness of his hair. His hair was bad. He had long cornrows and/or dreadlocks and looked more like a diehard Korn fan than a pro wrestler.
Oh, you didn't know his hair was bad? It is.
Rick Rude
Rick Rude is one of the many Superstars on this list with a long history filled with a ton of accomplishments. He won championships in the WCW and the WWF before leaving the game and was even one of the original members of Degeneration X.
One thing about Ravishing Rick Rude however, was his hair. Rude's big poofy hair thing and dirty mustache made him look like a creepy uncle.
Rude's accomplishments are awesome, Rude's hair, however, is not.
Jeff Hardy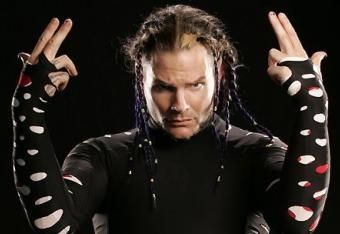 Jeff Hardy is a journeyman. He and his brother made their own ring and wrestling organization in their back yard, he found his way into the WWE and now he's resurfaced as a major player in TNA's title scene.
Jeff has always been one of the best talents in the ring, but has always been a little out there as well, donning a ton of face paint and weird clothes. One of the weirdest parts of his get-up was his hair.
Jeff's hair, besides being all greasy and long, is hardly ever the same color and rarely looks good.
Ric Flair
Ric Flair is arguably one of the greatest professional wrestlers in the history of the business. He's put on epic matches with just about everyone and has continued wooing (get it?) audiences at the ripe age of 63.
Flair has always been loved by the crowds, but his Farrah Fawcet hairdo back in the day? Not necessarily a crowd-pleaser. His feathered and fabulous look got less fabulous as he got older and went from feathered and bad to slicked back, greasy and bad.

Ric Flair was a great champion, but had some bad hair.
Shawn Michaels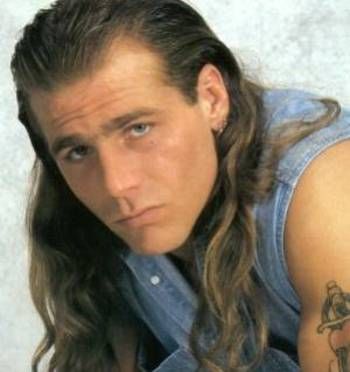 Shawn Michaels is one of the best performers in WWE history. He's won every title worth winning, he's been nicknamed Mr. WrestleMania and he's put on some of the best matches in WWE's fabled history.
The Showstopper kept one thing constant along the way: his awful hair. Seriously, his hair was bad. His long, girly hair wasn't like other long-haired wrestlers who made it look manly (Kevin Nash, Triple H, etc.). Michaels' long hair just looked girly and ridiculous.
HBK may be one of the most decorated performers in WWE history, but there is nothing show-stopping about his hair, just heart-breaking.
Hulk Hogan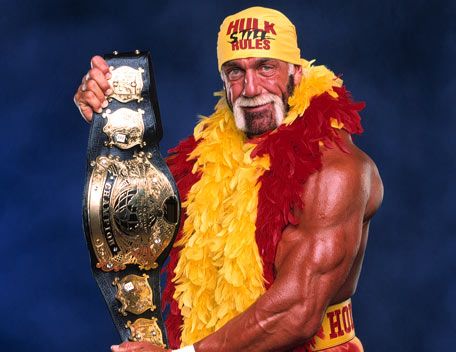 And how could you make this list without including one of the most popular professional wrestlers ever, Hulk Hogan.

Hogan was one of the first WWE Superstars to become a household name and to go from professional wrestler, to actor (kind of) and become popular in other arenas.

Somehow, throughout all of his fame and fortune, Hogan kept his awful hair.

Hogan's hairline was almost completely receded by the time he got into professional wrestling and it was way too long to look intimidating or tough.

His long, bleach blonde hair paired with his goofy handlebar mustache/goatee, looked bad...BROTHER.

Rest of the list @ the source



Source 1
2 3

So ONTD wrasslin fans who watched Raw last night ? what are your thoughts
also I will try to do the road to Wrestlemania this year lol