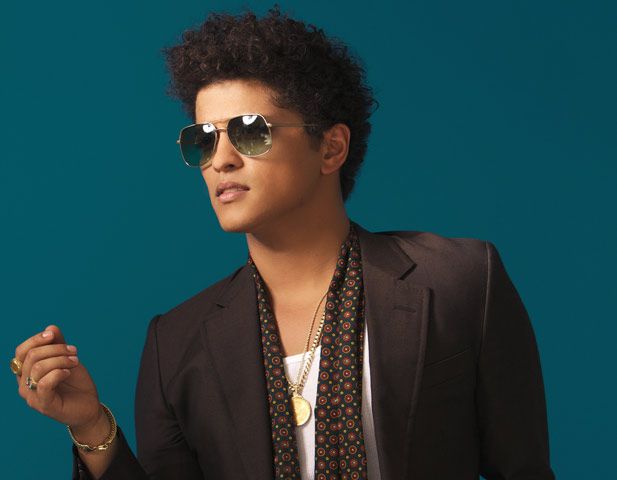 Bruno Mars likes to 'show off' when he's on stage.
The 27-year-old singer is busy promoting his new album Unorthodox Jukebox, which has already produced smash-hit Locked out of Heaven.
When Bruno performs, he oozes confidence and the star believes it's what people want to see when they go to a show.
'You don't want to watch a guy with confidence? You want to watch some nervous schmuck on stage? Or you want to watch someone who enjoys what he does and has confidence?' he challenged British newspaper The Independent.
'Look at Michael Jackson and Prince and Elvis. Those guys exude confidence and those are the guys that I grew up watching. Jackie Wilson. All those guys that are dancing and basically showing off. You know, when Michael Jackson does the moonwalk he's showing off! When Prince or Hendrix do a guitar solo, it's confidence! I would hate to be at a show and some nervous wreck is sweating up there and doesn't feel like he deserves to be there.'
The American star rose to fame with his 2010 Doo-Wops & Hooligans, which received a great response worldwide.
Despite enjoying great success, Bruno is aware his music won't be to everyone's taste.
'Yeah, you know, people aren't going to love everything you do,' he shrugged.
'And you gotta realise that that's the way the world is today, especially with the internet and Facebook and Twitter; everyone has an opinion. And it's gonna be more in your face because of the times we're living in, so the sooner you realise that, at the end of the day no one's opinion matters, the sooner you're gonna have fun. And I'm having a f**king blast, sweetheart.'

Source
I love his new album...but I'll still raise a glass of this in his honor.