Recently, my Kween Kourtney Kardashian took to her blog to kount down her favorite fashian moments of 2012. Step inside, and see what she has chosen!



Kourtney klearly loves mixing neutrals with bright pops of kolor. Here she is at an E! event wearing a Gomez Gracia dress, Alexander McQueen shoes, DIY necklace and Bottega Venetta clutch.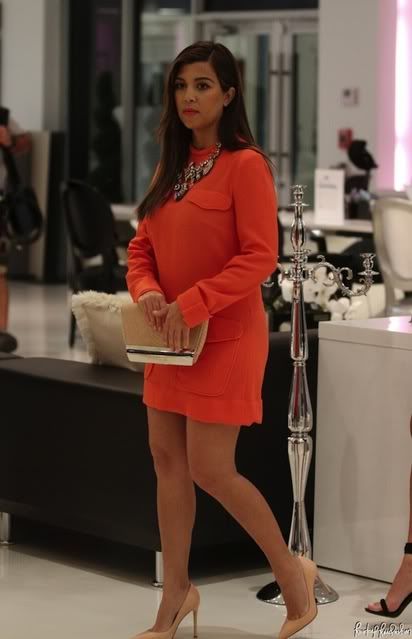 Again she exhibits her neutral on neon trend in a dress by Lublu, tan Gianvito Rossi shoes, a Giuseppi Zanotti clutch and a Shourouk necklace.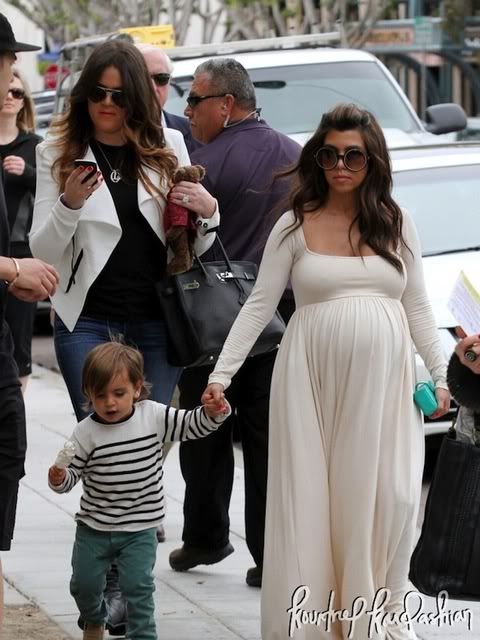 This Rachel pally dress (DASH), Givenchy flats, Tom Ford sunglasses and unidentified turquoise clutch ensemble is probably my favorite look Kourtney has chosen. She looks like such a chic momma!




This graphic print Kardashian Kollection dress really accentuated Kourtney's tiny frame, especially when cinched at the waist. She kompliments the wrap dress with a pair of YSL shoes and red lipstick.



For a radio interview to promote the upcoming season of "Kourtney and the Other One Take Miami", Kourtney chose a Kardashian Kollection top, Gabby Applegate shorts, Alice & Olivia jacket, Wolford tights, Giuseppe Zanotti booties and Hermes bag.



For lunch out on the town, Kourtney wore this Cameo dress, Kardashian Kollection jacket, H&M necklace, Wolford tights, Giuseppe Zanotti boots and Hermes bag. I love how she's always mixing the high with the low.



I'm not so sure about this outfit, but evidently she is. For a kasual day out and about, Kourtney paired this Kardashian Kollection top with Donna Karan leggings, Jimmy Choo boots, a vintage bolo tie of her dads, vintage fringe bag, and Hat Attack hat. Again these are her choices, not mine. Personally I think this outfit is whack but hey, what's the point of fashion if you kan't take risks and have fun?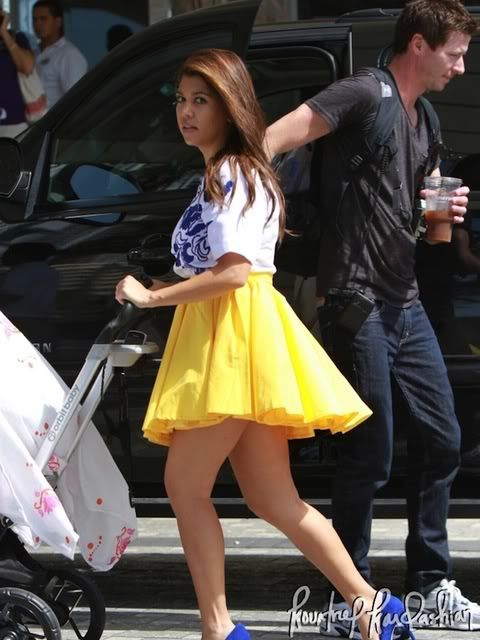 This is one of the first times Kourtney stepped out following the birth of her daughter Peneople Scotland, and she looked simply fab in a top by H&M, lemon yellow skirt by Blaque Label, and shoes by Jean-Michel Cazabat.




If there is one thing my Kween loves more than mixing neutrals with neon, it's boho. Here she is in a daring but chic and comfy vintage Janey Lopaty dress, Christian Louboutin shoes, PRADA sunglasses, vintage turban and a Celine bag. Some may not like this look, but I don't think she gives a damn. IDK about that bag with the outfit, but I actually think the look is bold and beautiful.



And just because I stan for her style, I wanted to share one of my favorite looks she's ever worn. Those McQueen shoes belong in my closet and my life, tbh. And the skirt wasn't as short as it appears in the photo. It was demure and klassy, just like Kween Kourtney! ;)




So, what are your favorite looks? Also, excuse to turn this into a Style post? What celeb's style would you steal if you could, ONTD? Feel free to share!


Source