Chri Brown larmed fans when he recently took to his Instagram account to speak about a desire to leave the planet after his next album.
In a rant that was later removed by the 23-year-old R&B singer, but already copied by fans and various publications, Brown spoke about not getting enough credit for what he does.
"Real artist are an endangered species! This gimmick age is (expletive) corny as (expletive)! Be you but (expletive) get credit for the work u do," Brown wrote in the message posted on Instagram. "Not becuz someone cosigns who knows absolutely nothing abou music nd culture! (SIC)"

The singer went on to speak about leaving after the completion of his next album.

"After this album I wanna leave this planet (SIC)," Brown wrote before deleting the message.

A number of fans and publications copied his message before it was taken down, prompting responses from Brown's peers and fans. Chrisette Michele, a fellow singer in the music industry, took to her own Twitter account to tell Brown not to leave.

"Chris Brown. Please don't leave the planet," Michele pleaded with her peer. "Earth would be so wack without u. Love your craft. An incredible inspiration you are."
However, other people seemed more worried about the context of Brown's message.

"Take suicide warnings seriously," one person tweeted after reading a link to Brown's message.

Another person seemed to follow the same sentiments tweeting, "umm... someone needs to put Chris Brown on suicide watch..."
While Brown quit his Twitter account last month following a feud with comedic writer Jenny Johnson, his team seems to be busy on his revamped social networking site documenting and promoting all of the stops on his Carpe Diem world tour.

The singer explained his reasons for trying to keep his social networking websites strictly professional in the December/January issue of XXL Magazine.
"I used to use my Twitter account to vent, but now I mostly use it for marketing and promotions," Brown said in the magazine. "Even if the media asks me something, if it's cool then it's, 'What's up?' But if it's anything that's too negative, I don't care to respond."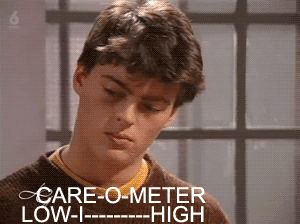 Link
http://global.christianpost.com/news/chris-brown-talks-about-leaving-the-planet-fans-speculate-87185/