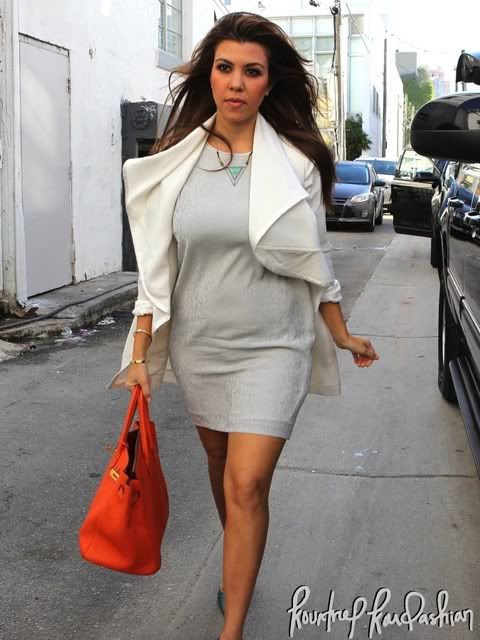 This is your weekly Kourtney Kardashian Fashion post, for your viewing pleasure.



Kicking things off we have Kween Kourtney sporting one of the season's hottest trends, a fishtail braid. She is also wearing a Raoul dress, Jean Michel Cazabat shoes and Hermes bag. These bi-colored JMC shoes must be her wardrobe staple of the moment, as you will see in the pics below.





Keeping it kasual for a doctor's checkup for little Penelope Scotland, Kourtney accesories an Heartloom top, Seven for All Mankind jeans, Balenciaga flats and Prada Diaper bag. Note Lord Disick's bitchin' mocassins.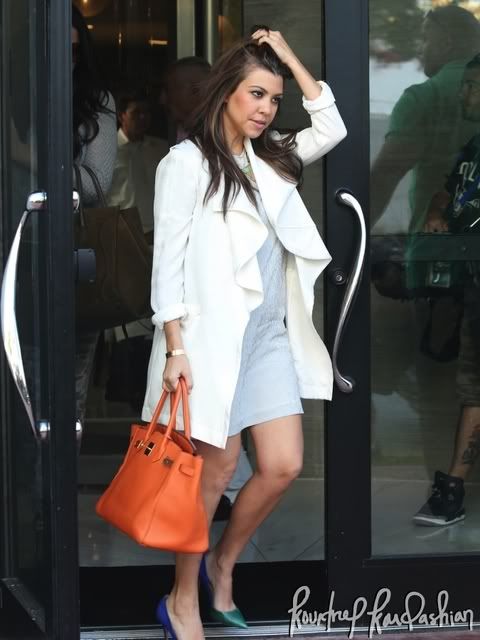 Making their second appearance of the week are the Jean Michel Cazabat shoes. Kourtney paired the kicked with a bright orange bag by Hermes, a jacket and dress by Charles Henry and necklace by Kris Nations.





Kourtney sure does love her leather & lace. The superior Kardashian is seen here visiting the DASH Miami store wearing a Fifteen Twenty lace top, tomato red Parker pants (DASH), YSL shoes and a leather Celine bag.





Keeping the leather trend going, my Kween pairs some Monika Chiang leather pants with a LNA t-shirt (DASH) and Balenciaga flats for some errand running about town.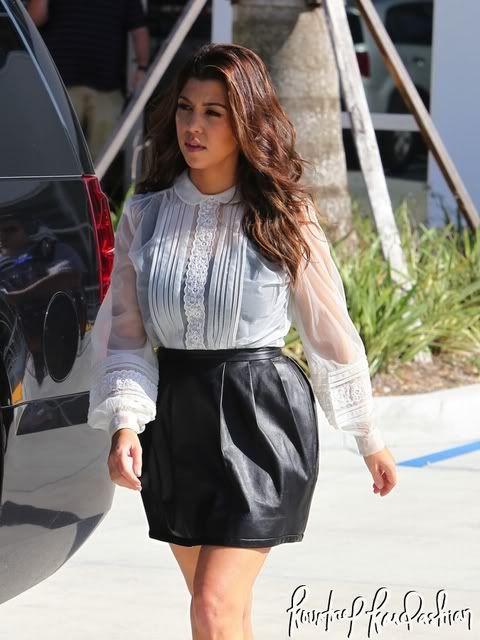 What did I say about lace & leather??? This chick effing loves it. For some furniture shopping with Kim, Kourtney wore a Janey Lopaty vintage top, Raoul skirt and (for the third time this week) the blue and seafoam green Jean Michel Cazabat heels. This is my favorite look of the week, and is definitely true to Kourtney's style. I think the pop of color with the shoes make the perfect pairing.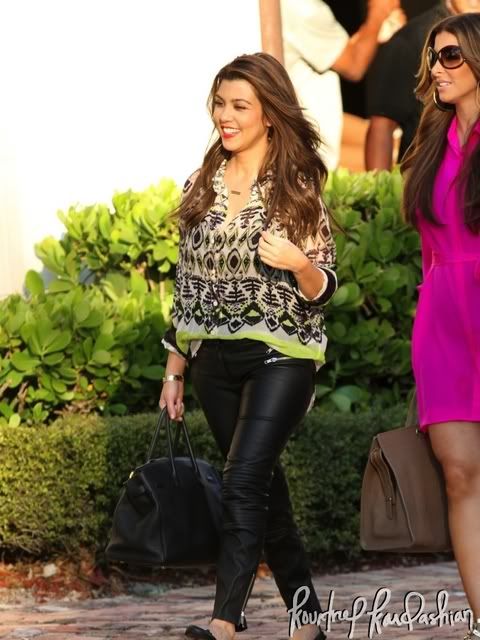 For a recent trip to the museum with a pal Kourtney again wore her Monika Chiang pants, this time accesorizing it with a boho Sam & Lavi shirt, Balenciaga flats and Hermes bag.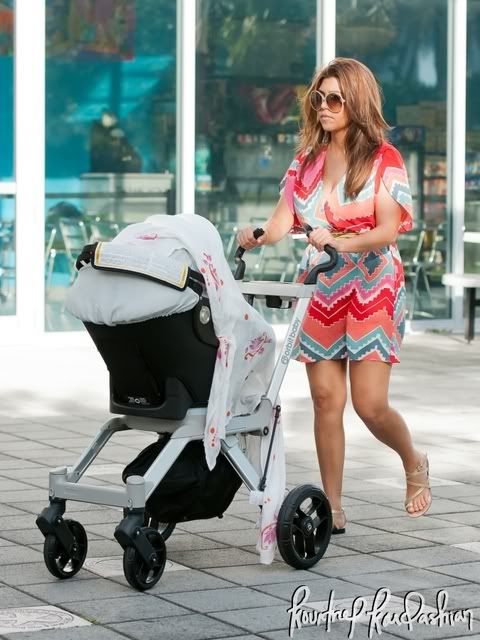 Later that day, Kourtney went a bit more kasual for a stroll with Penelope. I don't know who made this awesome patterned dress but it kicks ass and looks great on Kourtney, especially with those big ass glasses and gladiator sandals.




Why is Lord Disick wearing an eyepatch for a family outing at the beach? Who the hell knows, but let's face it, Lord Disick does what Lord Disick wants, and none of us Earthly peasants should bother questioning his royalty. As far as his lady, Kourtney is wearing a Whetherly t shirt (DASH), Nightcap pants (DASH), TKees flip flops, DSquared sunglasses and Goyard bag making for a very boho chic ensemble. The pants are definitely a fashion risk, although I'm not sure if (in the words of the Fashion Police) they are a "gotta have it", or a "make it stop". I'll let you kittens be the judge.




Finally for an afternoon of busy activities such as being gorgeous and lunching in Miami, Kween Kourtney donned a Kardashian Kollection for Dorothy Perkins blouse and her Hermes bag. Love those aviators.

This concludes your weekly Kourtney Kardashian fashion roundup, brought to you by my boredom at work, and one of the best, most accurate quotes ever...


Mods, fixed the Source