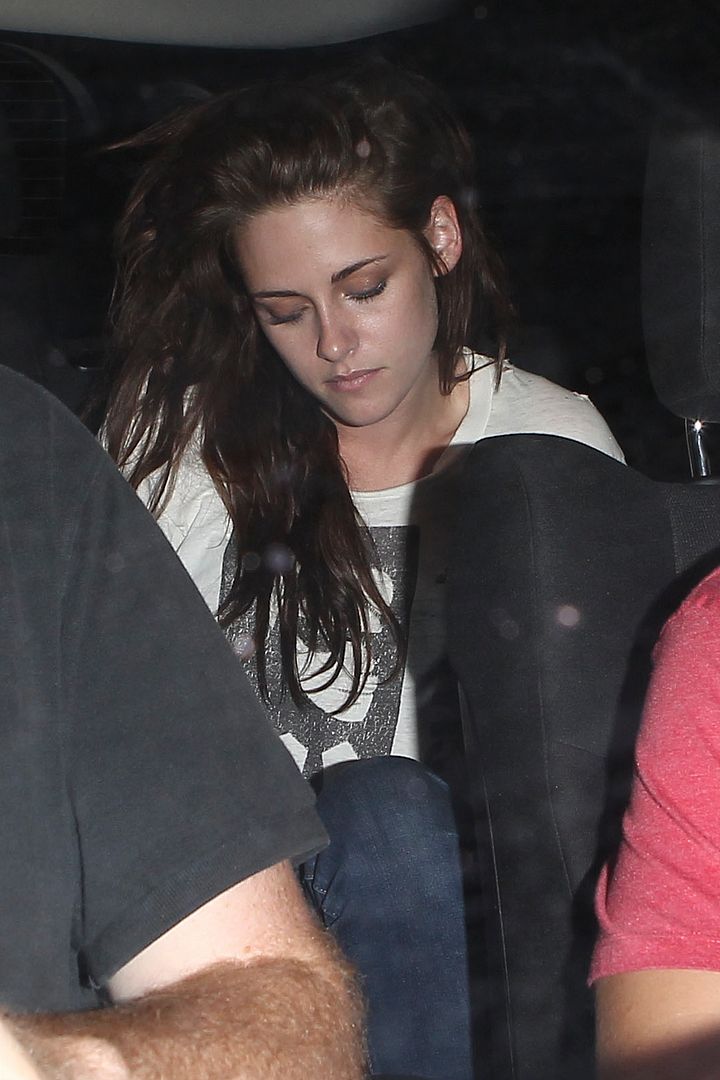 E! Online has released their Top 10 Inspiring Stars of the Year and among such people with real plights, such as the people of the Aurora shooting tragedy, Jennifer Hudson, and Frank Ocean, they've named KStew as one of them.
7. Kristen Stewart
What do you do when you screw up, and get caught? If you're the Twilight actress, you apologize, put your head down and do your work, even if doing your work means putting you in front of the same people—the press and the public—who spent their summer scrutinizing and criticizing your every move. It may not be the classic feel-good tale, but it's a blueprint nonetheless on how to take your lumps.
See the rest of the list at the source.
Source
I don't care if you're a stan for her or don't care that she cheated with a married man, but anyone who thinks she deserves to be on a list with people who were shot at, endured their family being murdered, or coming out of the closet in the hip hop industry etc. for just showing up for her promo obligations and pretending nothing happened is just insane.