The American Music Awards took a big hit Sunday night. After pulling a steady (and historically low) 4.3 rating among adults 18-49 for the past two years, ABC's 2012 broadcast of the music kudos was down over 20 percent.





Falling shy of Sunday Night Football, the three-hour telecast averaged a 3.4 rating among adults 18-49 and 9.47 million viewers according to fast affiliate numbers. That's nearly a point shy of last year's key demo score and a far cry from 2009's healthy 5.5 adults rating. In total viewers, it was down from last year's 12.0 million to just 9.47 million.




With a new episode of America's Funniest Home Videos (1.7 adults rating) at 7 p.m., ABC averaged a 2.9 rating among 18-49-ers and 8.97 million viewers for the night.
Leading the pack by all measures, NBC's Sunday Night Football pulled a 6.0 rating among adults 18-49. The game, the Baltimore Ravens at the Pittsburgh Steelers, followed a 90-minute Football Night in America (3.0 adults rating) -- which gave NBC a 4.9 rating with adults 18-49 and 13.3 million viewers for the night.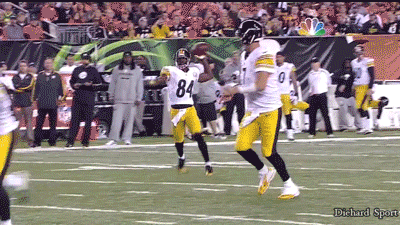 CBS' Sunday block had an early advantage (and tentative scores) after nearly an hour's worth of NFL overrun led into 60 Minutes (2.8 rating with adults 18-49). The Amazing Race followed with a 2.2 rating among adults 18-49, before new episodes of The Good Wife (1.6 adults) and The Mentalist (not yet available). The network's nightly average, subject to change, brought a 3.0 adults rating and 12.59 million viewers.
Fox had an encore of Bob's Burgers (1.3 adults rating), followed by new outings of The Cleveland Show (down 16 percent to a 1.6 adults), The Simpsons (down just a tenth of a point to a 2.5 adults), Bob's Burgers (a steady 1.8 adults), Family Guy (even 2.5 adults) and American Dad (up 11 percent to a 2.0 adults). Fox averaged a 2.9 rating among 18-49-ers and 4.2 million viewers.
Univision pulled a 1.2 rating with adults 18-49.

http://www.hollywoodreporter.com/live-feed/tv-ratings-american-music-awards-392006