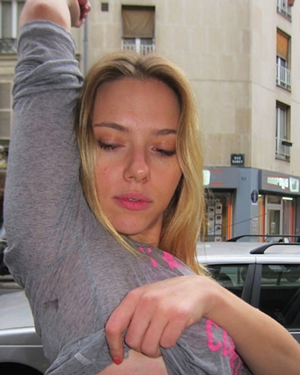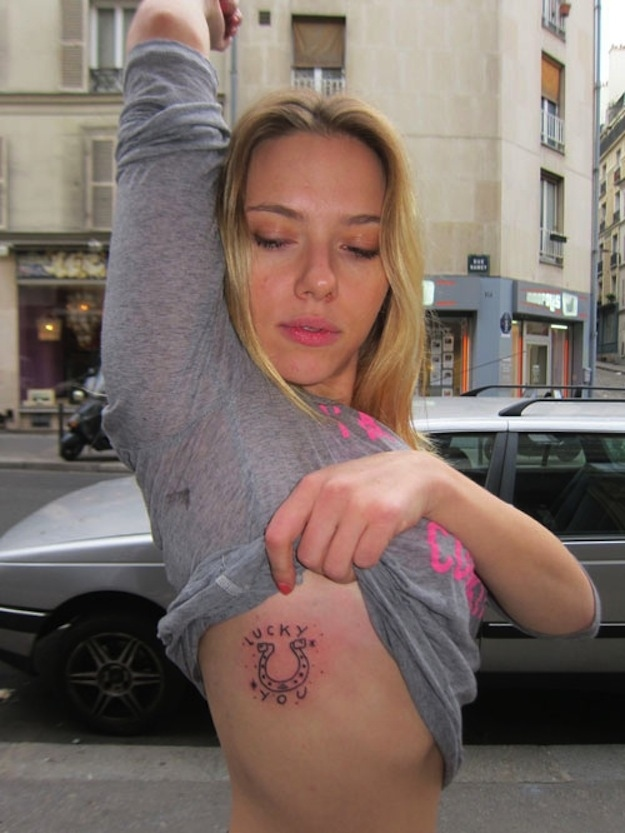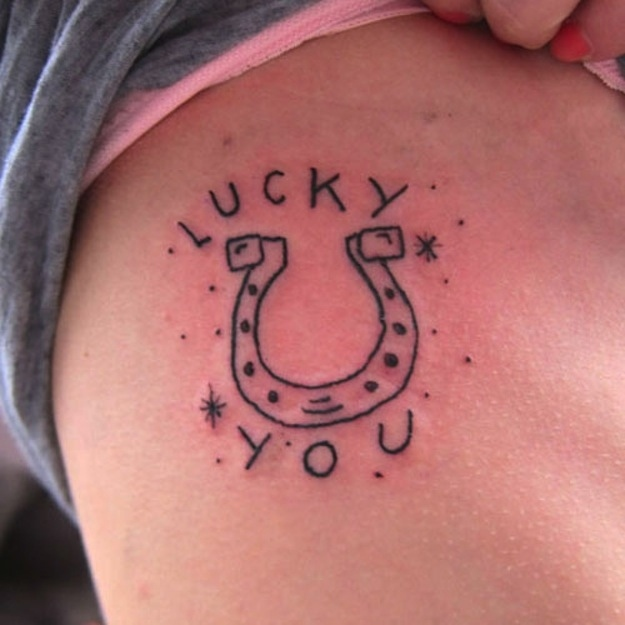 She's already amassed a fairly extensive collection of body art.
And Scarlett Johansson has now added to her selection of inkings with a brand new horseshoe tattoo on her ribcage.
Inscribed with the phrase Lucky You, the etching features an outline of the traditional symbol of good luck surrounded by a series of stars.
Holding up up her grey T-shirt, the 27-year-old actress showed off her brand new accessory, which she opted for while in Paris, France, last week.
The Hitchcock actress commissioned French tattoist and graffiti artist Fuzi Uvtpk to create the inking for her after recently attending an exhibition of his work at Le Salon.
Scarlett's latest foray into the world of body art adds to her existing collection of etchings, which adorn various parts of her body.
Sauce
and
sauce
.
Tattoo gallery of the person who did this abomination