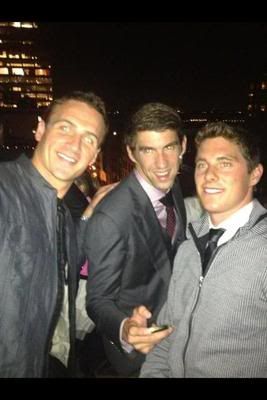 Guys' night out!
Ryan Lochte took a break from hanging out with Miss USA Olivia Culpo to spend some quality time with a couple of fellas on Wednesday.
But not just any fellas, mind you.
The swimmer joined fellow Olympic pool boys Michael Phelps and Conor Dwyer at a party hosted by Details magazine as part of New York's Mercedes-Benz Fashion Week.
Trading in their Speedos for dapper duds worthy of, well, fashion week, the trio was all smiles as they happily posed for pics.
Talk about a reunion worthy of a gold medal!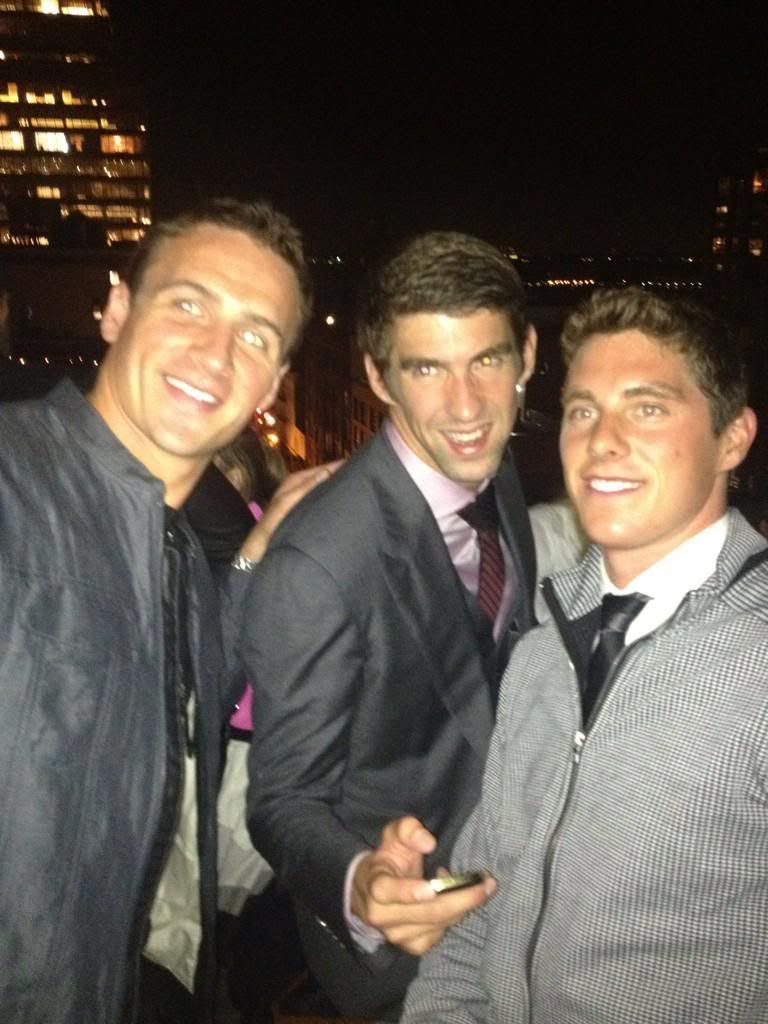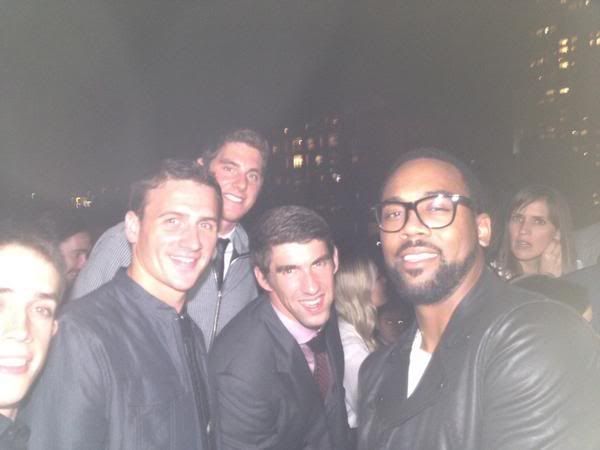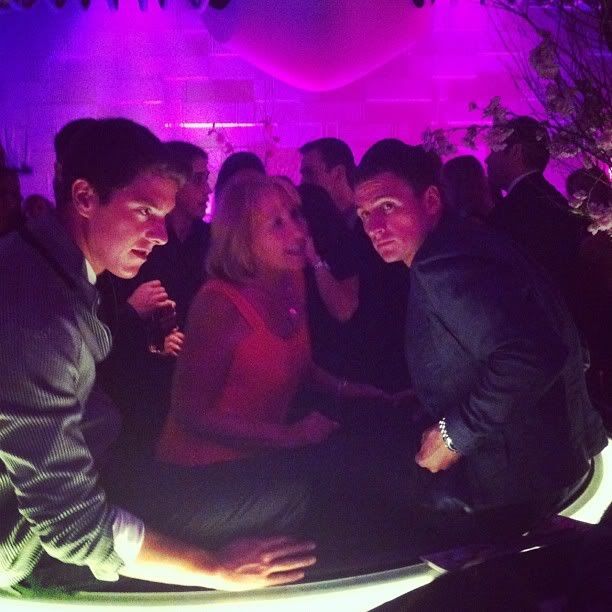 ----
Yesterday I emailed Speedo about tracking down the video for this gif: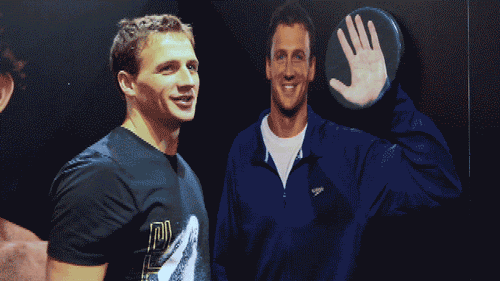 And I just received a reply from them.
No :(
Here's the email response I got:
Hi Tejal,
Glad to hear that you like it! One of our teammates here at Speedo actually captured that at the Olympic Trials in Omaha earlier this summer. It does not exist as any other larger content piece, it's just a fun clip caught in the moment.

To give you more context, we had a booth for Speedo Pace Club in the Aqua Zone where people could learn about the different features and functionality of Pace Club – kind of like a real life version of the app. This GIF shows Ryan high-fiving at the high-five wall. You can see more pics of the booth here: http://bit.ly/KYaiN4 and a video of the booth build here: http://bit.ly/QmQBMF. (that link doesn't even work btw!)

We're working with Ryan to get some more updates now that the Olympics are over, so keep your eyes out for more news on Pace Club. And in the meantime, maybe Tweet Ryan the gif from Pace Club and ask him to high-five you back... you never know!

All the best,
Mia, Pace Club Community Manager
source
,
Erika's twitter
, and me!
MODS: Any chance of a sports /athletes - swimming tag?