New York Fashion Week is officially upon us! And you know what that means? Everyone's favorite grill-sporting Olympian Ryan Lochte is in town, and he's coming to a front row near you.
The swimmer will reportedly be taking in Joseph Abboud's menswear show tonight at the New York Public Library, though whether the collection will earn his coveted "Jeah" of approval remains to be seen. He will also be covering events throughout Fashion Week for E! television, which means plenty of caught-on-camera Lochte-isms for our utmost enjoyment.
The Olympian is brushing up on his industry knowledge in part to prepare for his upcoming fashion line, which he tells the Daily News will debut "sooner [rather] than later." And lest you think it will be all bedazzled sneakers and American flag-emblazoned baseball caps, Lochte describes the line as "Ralph Lauren, but with a little edge to it." Which, coming from him, still probably means something along the lines of a blinged-out version of the Olympic uniforms.
Reezy song dedication of the day
Source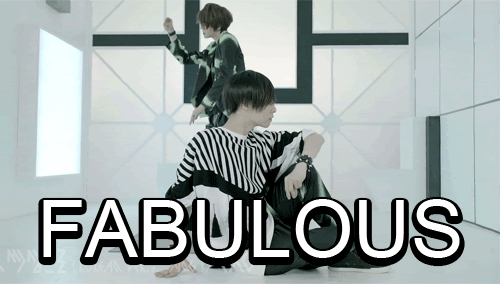 YYYASSSSS!!!!! My baby is running shit!!! He should walk the runway imo and slay like his name is Buffy