With their treasured good looks and expensive haircuts, meany Hollywood actors opt against performing their own stunts in movies.

But not real-life action hero James McAvoy, who filmed extremely dramatic scenes for his new movie, The Disappearance of Eleanor Rigby, yesterday afternoon on location in New York City.
Following a physical fight with his on-screen wife, played by Jessica Chastain, the Scottish actor bravely acted out being hit by a taxi.
As the yellow cab plunged into him, he was dramatically thrown into the air, before crashing down again on the car's bonnet.
Despite sporting a prosthetic cut after performing the daring stunt, the 33-year-old star was all smiles as he wrapped filming the scene.
The movie takes it's title from the Beatles' song, Eleanor Rigby, which was written by Paul McCartney.
The Disappearance of Eleanor Rigby tells the story of how a married couple in New York City deals with an emotional, life-altering experience, from two different perspectives.
It will be split into two feature films: 'His', giving the perspective of McAvoy's character, and 'Hers', offering the perspective of Chastain's character.
The writer and director of the film is New Yorker Ned Benson, and this is his first feature film.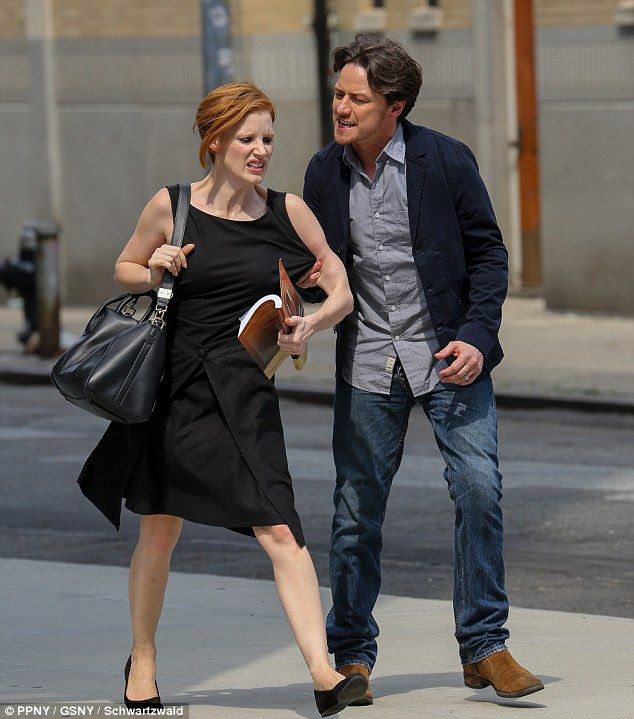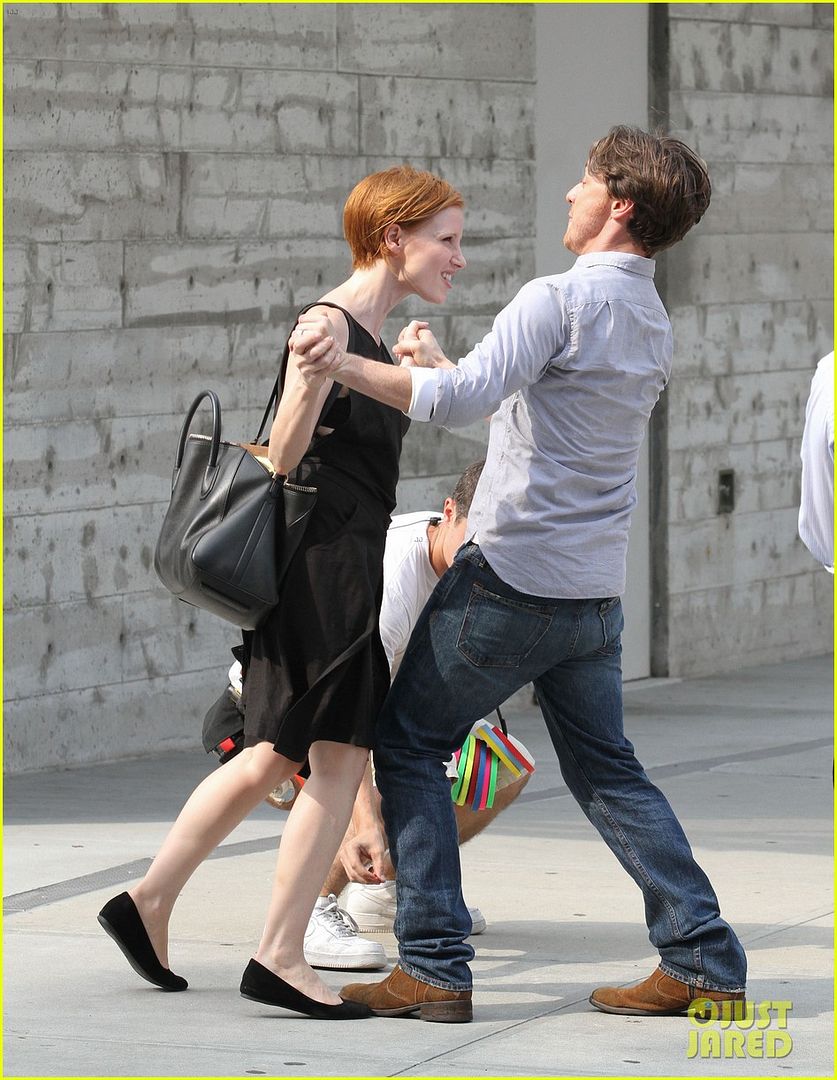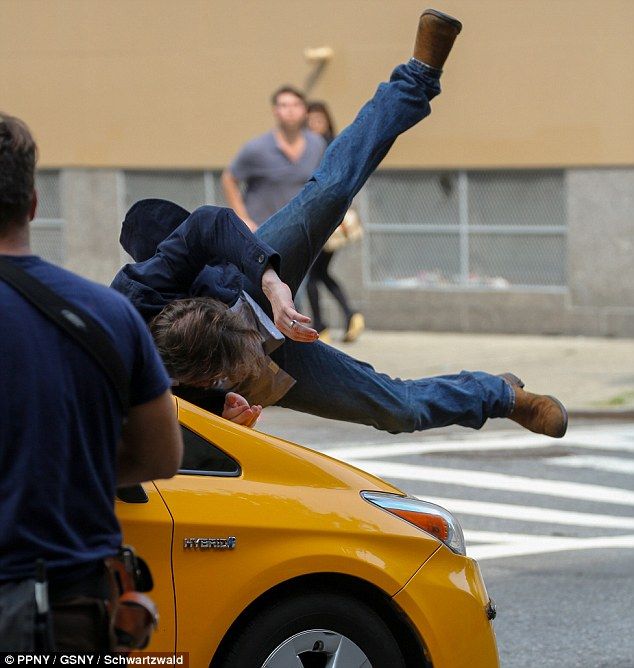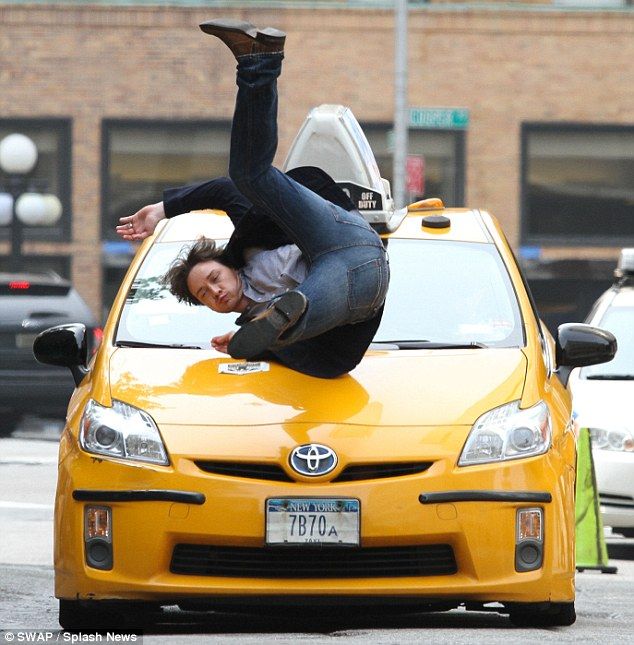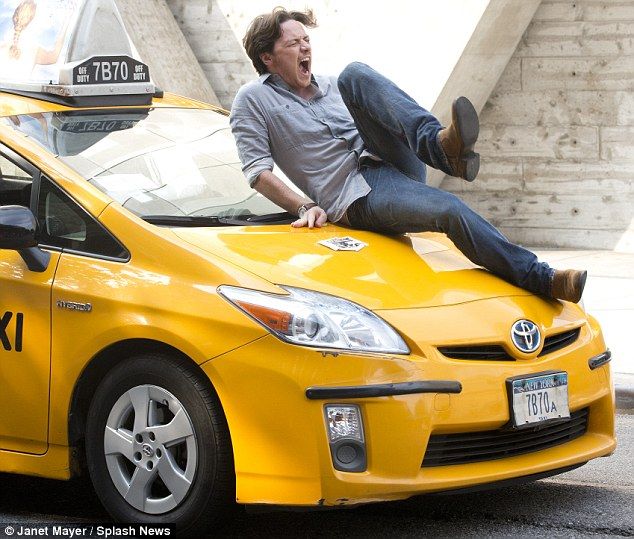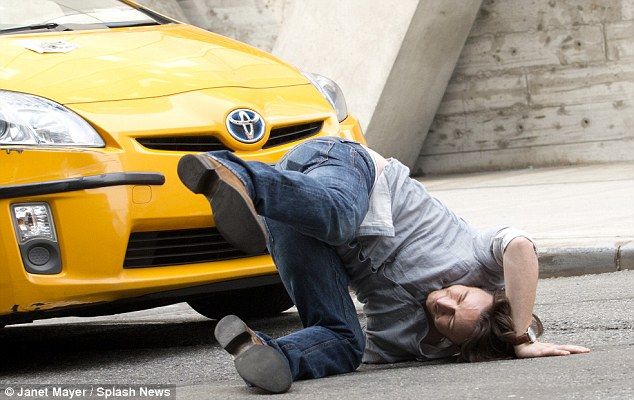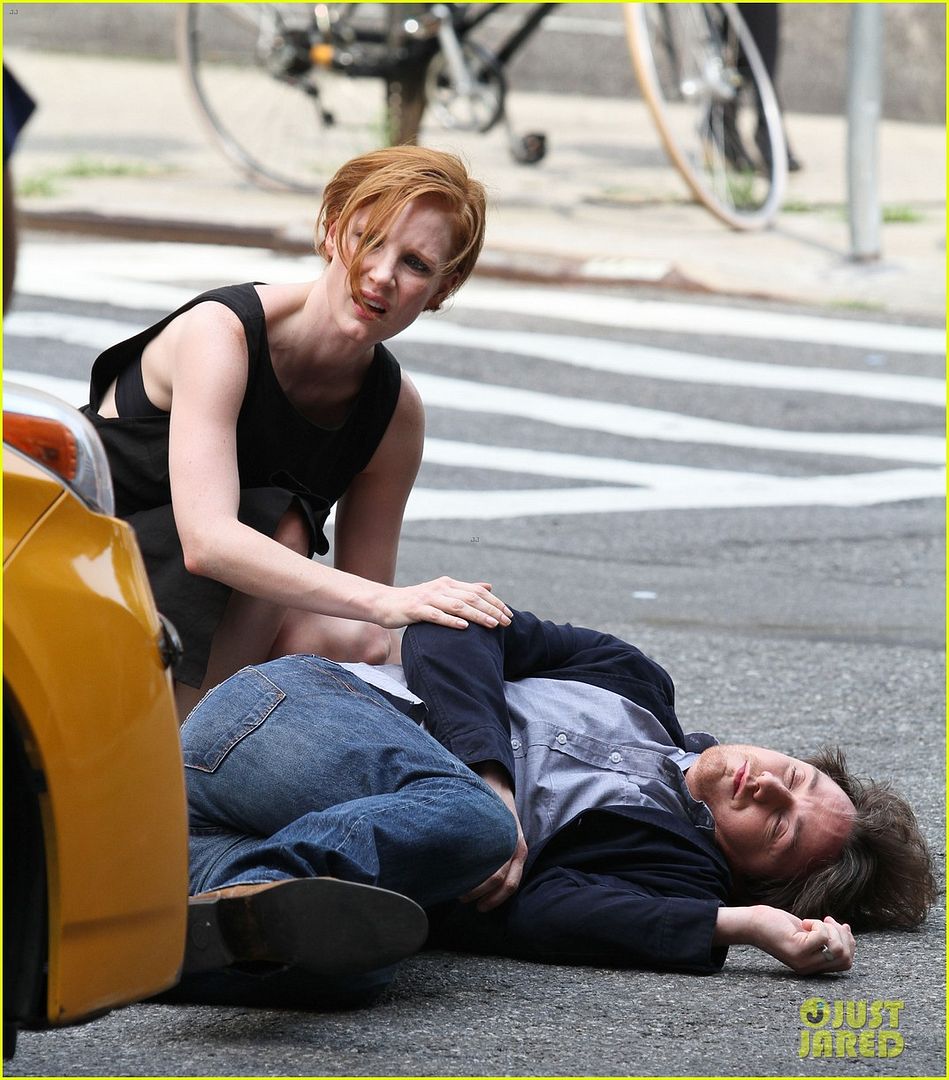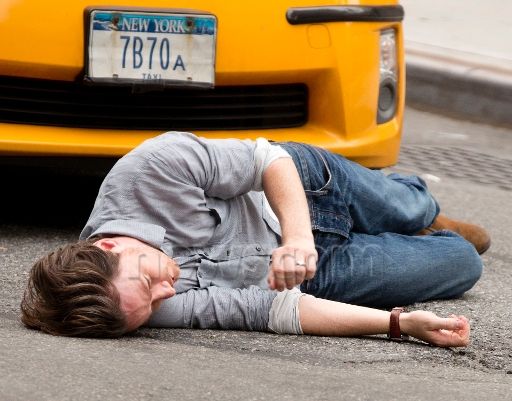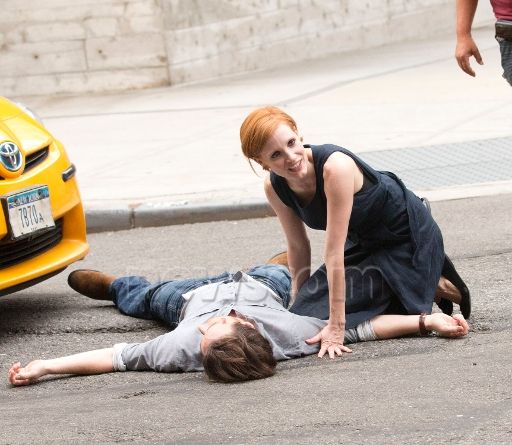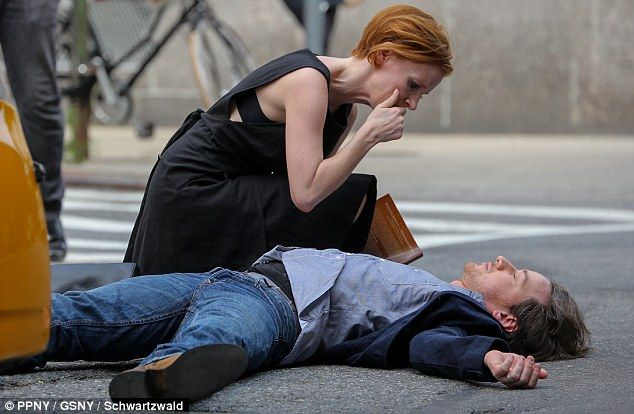 1
2
3
4