These days, American radio is saturated with Carly Rae Jepsen, Rihanna and other female superstars who are probably under the age of 25. Not that we're complaining, but once you find yourself mouthing the lyrics to "Call Me Maybe," you know you need to start listening to something else.
After witnessing Yuna perform at SOBS for Hot 97, we knew just where to look for new material: overseas. After days of trolling the web for other sexy female artists to switch up our playlist, we compiled our own collection of new (at least, to most of us) music. If you're looking to broaden your musical horizons, check out our list of the 25 Sexiest International Singers You've Never Heard Of.
25. Eva Week Skram
Country:
After becoming known through Norwegian Idol in 2005, Skram partnered up with Thomas Stenersen the two have since have released three albums as the duo Eva and the Heartmaker, their latest being Dominoes. Thanks to the success of their foot-tapping singles, "Mr. Tokyo" and "Signals," the duo won their biggest award to date, the MTV EMA for Best Norwegian Artist of 2011.
24. Brooke Fraser
Country:
New Zealand
A mix of folk rock and bluegrass, Brooke Fraser broke out in New Zealand in 2003 with her seven-times platinum debut album What to Do With Daylight. Following that success, Fraser gained even more international exposure touring with John Mayer and David Bowie. After her second album Albertine also went platinum, she released her equally successful third and most current LP, Flags, which produced the catchy single "Something in the Water," one of the crowd-favorite songs she performed at last year's SXSW.
23. Ana Tijoux
Country:
Chile
Years after leaving the Latin American hip hop group Makiza in the late 1990s, the French-Chilean musician returned to music and crossed over to more mainstream pop in 2006with a hit collaboration with Mexican singer Julieta Venegas entitled, "Eres Para Mi," around the same time she released her first solo album Kaos.
After releasing her second album, 1977, Tijoux was credited with revolutionizing Latin rap with her sultry flow and unconventional rhymes. However, it's her latest effort, La Bala, an album filled with raps evocatively backed by a mini symphony orchestra, that the critics dub her magnum opus.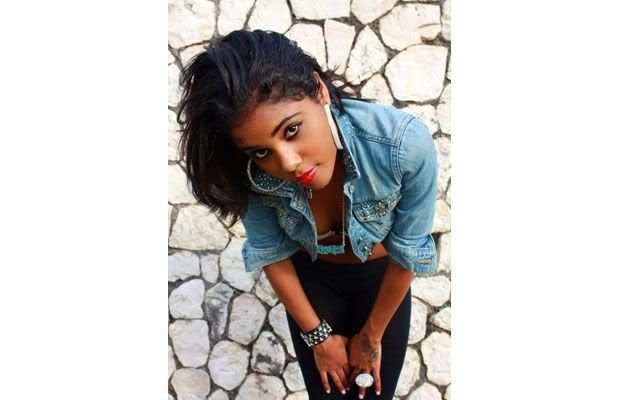 22. Denyque
Country:
Jamaica
Known as Jamaica's "Supergirl" by her fans, Denyque is an on-the-rise pop/reggae artist whose most recent single, "Turn My Music Up (Mr. DJ)" is currently getting plenty of local airplay. Prior to that hit, Denyque won Jamaica's Excellence in Music (EME) award for Best New Artiste in 2010 after releasing her most successful single to date, "Summer Love."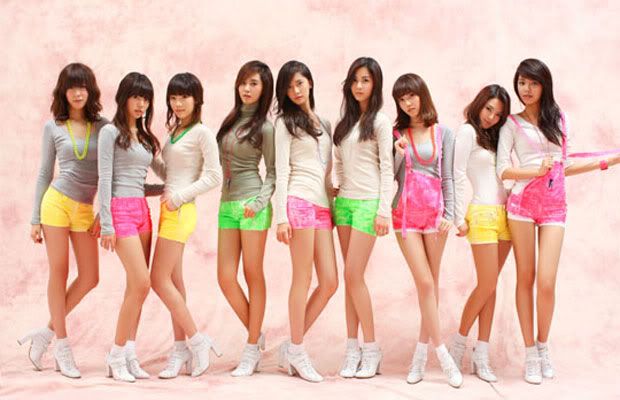 21. Girls Generation
Country:
South Korea
Girls Generation is revolutionizing the world of K-Pop by being comprised of nine 20-23 year old singers. Marked by matching dance moves and matching outfits, the group dropped longest-running number one song on KBS Music Bank, "Gee," and have started appealing to American audiences with appearances on Late Show with David Letterman and Live! With Kelly.
20. Ewa Farna
Country:
Czech Republic
Ewa Farna started off her career by winning local talent competitions and now she's considered the youngest commercially successful singer in the Czech Republic. At 18, the pop rock singer, whose biggest single to date is "Cicho," already has four platinum records, an MTV EMA for Best Polish Act, and three VIVA Comet Awards from this year alone, including "Female Singer of the Year."
19. Veronica Maggio
Country:
Sweden
It's no surprise that Veronica Maggio's latest album, Satan i gatan (Satan on the Street), debuted at number one on the Swedish charts. The soul singer has been Sweden's musical darling since she won "Newcomer of the Year" at the 2007 Grammisgalan, i.e. the Swedish Grammies, for her singles, "Dump Me" and "Satisfied?".
18. Javiera Mena
Country:
Spain
Since making her musical debut in 2005, the singer's sound has progressively transformed. Mena, 28, went from playing acoustic songs as an amateur, to electro-pop with her debut album Esquemas Juveniles to dancefloor anthems with her second album Mena.
Along with her changing styles came an increase in her popularity. Mena was played at the Chilean version of Lollapalooza in 2011, successfully toured through Spain last summer and performed at its annual San Miguel Primavera Festival.
17. Emma Marrone
Country:
Italy
After singing with Lucky Star, a band formed on Italy's Pop Stars, the serial talent show performer went solo and individually beat out the rest of the competition on Amici di Maria De Filippi. In 2009, the powerhouse pop singer took a break from competing and released her first EP, Oltre, which has been certified triple platinum in Italy. Her following albums, A me piace cosi and Saro libera, achieved the same platinum success. In February 2012, however, Marrone returned to her roots and competed in the annual televised Sanremo Music Festival, where she took home first place.
16. Russian Red
Country:
Spain
The folk singer, whose stage name is her favorite lipstick shade, is often referred to as the Spanish Feist because of her soulful and airy tunes, like "Cigarettes." After two critically acclaimed albums, I Love Your Glasses and Fuerteventura, Russian Red (known off-stage as Lourdes Hernandez) has established herself as well-respected artist in the Spanish indie music world.
15. Lena
Country:
Germany
Lena might look like your generic sweet and innocent 20-year-old singer-songrwriter, but she deserves a second look. Not only did she take home "Best German Act" at the 2011 MTV EMAs, but she beat out Alexandra Stan, Swedish House Mafia and the reigning queen of the music industry, Adele, for Best European Act. In fact, the singer, whose public persona is described carefree and sincere by the press, performed Adele's "My Same" on the reality show, Our Star for Oslo and helped land the song on the German singles chart the next week.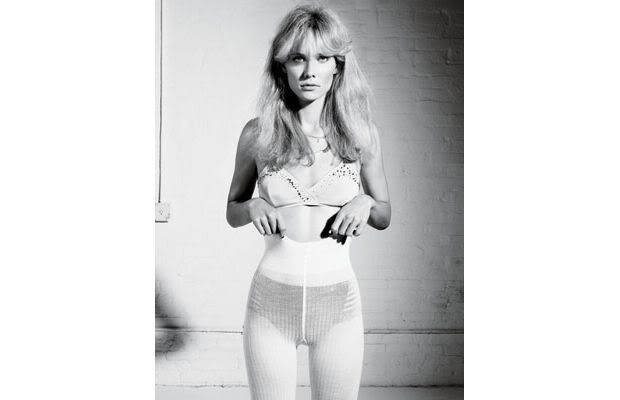 14. Oh Land
Country:
Denmark
To date, the ethereal 27-year-old pop/experimental singer, whose birth name is Nanna Øland Fabricius, has released two studio albums; the second of which, Oh Land, peaked at number five on the Danish Albums Chart last year. Stateside, in addition to making her US television debut on Late Show with David Letterman, Oh Land opened for Katy Perry on her California Dreams Tour on select US dates and collaborated with Gym Class Heroes on their single "Life Goes On."
13. Nyusha
Country:
Russia
The Russian R&B singer first hit the studio when she was five-years-old, but it took until 2008, and winning the Russian equivalent to Britain's Got Talent, to release her first, "Voyu Na Lunu." Her second and third single, "Nye perebivay" and "Chudo" both reached number one of the Russian charts and she took home the trophy for Best Russian Act at last year's MTV EMAs.
12. Sarah Geronimo
Country:
Philippines
To say Sarah Geronimo is a superstar would be an understatement. After being discovered on the singing competition, A Star for a Night, at 14-years-old, she released eight best-selling albums, with one on the way. Additionally, Geronimo, now 23, not only draws a sold-out crowd to almost all of her concerts, four of her concert DVDs have even gone platinum. It's safe to say she's the Filipina Britney Spears (pre-rehab).
11. 2NE1
Country:
South Korea
Since the four-girl pop group—consisting of CL, Minzy, Dara, and Bom—formed in 2009, they've already received a number of accolades, including "Song of the Year" at the Mnet Asian Music Awards for "I Don't Care" and "I Am the Best" and "Best New Band" by MTV Iggy, before they could even put out their first full-length album. In March 2012, however, the cutesy foursome finally released their first LP, Collection, which features their second Japanese single, "Scream."
10. Sophie Ellis-Bextor
Country:
England
Sophie Ellis-Bextor's disco-pop sound has the power to transport you to another time; just take a listen to her first solo hit, "Murder On the Dancefloor," which spent 23 weeks on the UK charts. After leaving the band Theaudience, Ellis-Bextor, who was once purported to be in a rivalry with then-new solo artist Victoria Beckham, has become a British icon herself with four best-selling albums and another on the way in 2012, just one year after putting out her dance-oriented fourth album, Make A Scene.
(GET IT GURL)
9. Kreesha Turner
Country:
Canada
After dropping the former number one song on the U.S. Billboard Dance Charts, "Don't Call Me Baby," the R&B singer quickly gained a co-sign from American media personality Perez Hilton, who proclaimed her the next big singing sensation. Since then, the songstress has dropped a few more notable singles, including another number one dance hit, "Dust In Gravity," featuring the alternative band Delirium, and her most recent one, "Love Again."
8. Mala Rodriguez
Country:
Spain
Mala Rodriguez wasn't overestimating herself when she adopted the Spanish word for "bad" as her stage name. The Latin Grammy winner's songs often deal with hard-hitting issues of racism, poverty, domestic violence and female empowerment, as in her hit song "Por La Noche." Whether it's on her own single or one of the many collaborations she's worked on, including "Bajo Otra Luz" by Nelly Furtado, the 33-year-old has developed a reputation for killing every song she raps over since she made her musical debut in the late 1990s.
7. Haifa Wehbe
Country:
Lebanon
In the Arab world, pop stars don't get much bigger than Haifa Wehbe. The former runner up for Miss Lebanon released her debut album Houwa El-Zaman in 2002 and has since garnered both criticism and acclaim for her overtly sexy and empowered image.
As a testament to her star power, Haifa starred in the reality show Al Wadi in 2005 and the high-grossing Egyptian film, Dokkah Shihata in 2009. Additionally, after fans awaited its release for almost two years, her buzzed-about album, Malikat Jamal Al Kawn, which boasts the single "Bokra Bfarjik," finally dropped this month.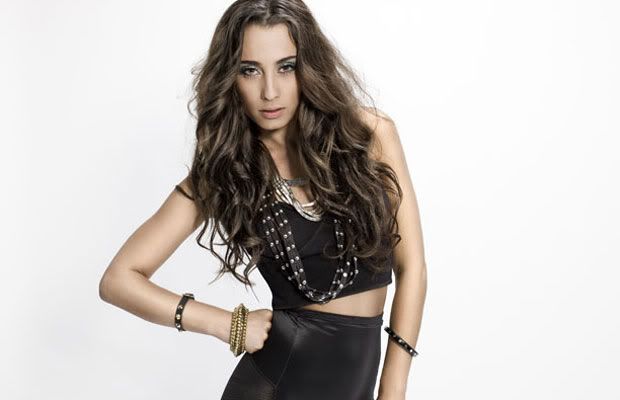 6. Medina
Country:
Denmark
Medina rose to national fame in Denmark when her first pop single, "Welcome to Medina" spent six weeks at the number one spot on the Denmark charts and reached triple platinum status. The same album, Only For Me went on to produce four more platinum singles. After translating her single, "Kun for Mig" into it's English version "You and I," Medina charted in the UK and German singles chart.
5. Yuna
Country:
Malaysia
The 25 year-old indie pop singer-songwriter, who flew out to NYC and signed with Fader Label last year, dropped her biggest single yet last January, "Live Your Life," which was produced by Pharrell Williams. Since then, the artist, who describes her music as "a cross between Mary Poppins and Coldplay," has released her eponymously-named first album stateside, performed at Hot97's Who's Next? concert in NYC and is prepping to perform at this year's Lollapalooza.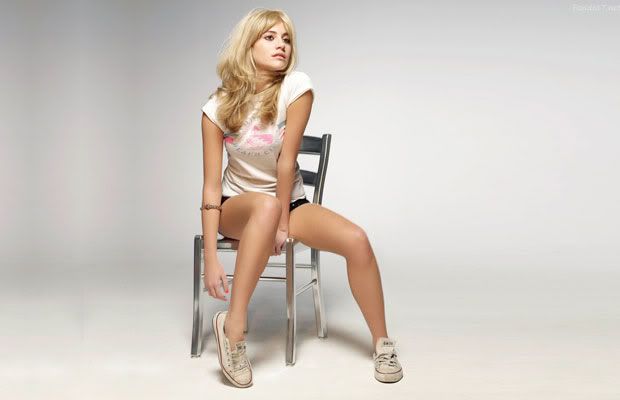 4. Pixie Lott
Country:
England
here's only one word to describe Pixie Lott's music: infectious. Just one listen to the 21-year-old electro-pop singer's latest single, "All About Tonight" and you'll be hooked. Of course, that's no surprise, given the same happens with her first two singles, "Mama Do" and "Boys and Girls", both of which shot to the top of the UK Singles Chart in 2009.
But Lott's not just another pop singer; the big names who've co-signed her second album, Young, Foolish and Happy will attest to that. The LP features collaborations with Stevie Wonder, John Legend and Pusha T, who's featured on her second single off the record, "What Do You Take Me For?"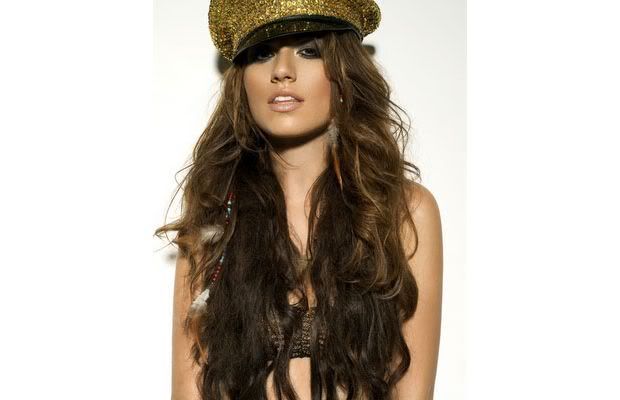 3. Gabriella Cilmi
Country:
Australia
You've probably heard Cilmi's biggest single to date, "Sweet About Me," without even knowing the artist behind it. The single has been used in everything from a Dove bodywash commercial to an episode of Vh1's Rock of Love: Charm School.
But there's more to the Melbourne-born Italian singer than one ubiquitous commercial hit. The 20-year-old is currently working on her untitled third album (following Lessons to Be Learned and Ten) that features her bluesy latest single, "Vicious Love."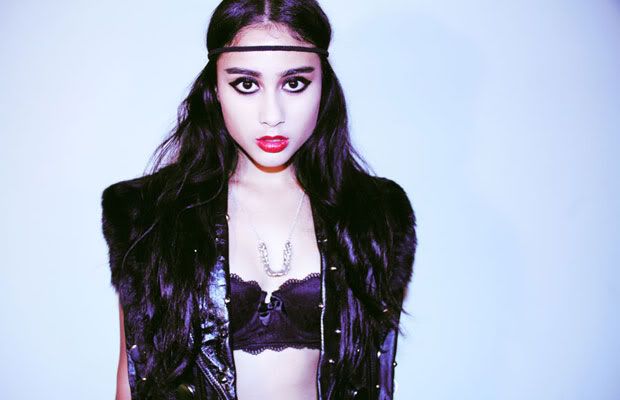 2. Natalia Kills
Country:
England
If Lady Gaga miraculously had a love child with Zoe Kravitz, she would be Natalia Kills. The 25-year-old pop star is noted for her edgy outfits and adrenaline-pumping singles, including her hit "Mirrors," which was the first single off her debut album Perfectionist. While she hasn't headlined her own tour, the singer has opened for some of the biggest names in pop music, including Robyn, Ke$ha, Black Eyed Peas and Katy Perry.
(Ew couldn't we just leave her in 2011 where she belongs)
1. Nicola Roberts, Queen of Gingers
Country:
England
After playing second-fiddle to Cheryl Cole in the popular British girl group Girls Aloud, Roberts embarked on her own solo career with her first single, "Beat of My Drum," which earned positive reviews from critics and peaked at number 27 in the UK. Shortly after that, the 26-year-old singer, famous for her pale skin and red locks, released her debut album, Cinderella's Eyes, in 2011, which also gained more critical acclaim than commercial success.
This summer, Roberts will be co-hosting a yet-to-be titled Project Runway-esque fashion show on Sky Living in the UK with designer Henry Holland and Rihanna, who also serves as executive producer.
source
who are YOUR sexiest (female) intl singers, ontd??