In case you missed it; Sunday's post!
Video: Redman – The Art of Rap Freestyle
SOURCE
Reverend Al Sharpton, Rappers Protest NYPD's Stop & Frisk Policy
Reverend Al Sharpton, Hip-Hop executive Kevin Liles and a variety of rappers are teaming up to protest the NYPD's stop and frisk policy.
Rev. Sharpton will lead a silent march from Harlem to Mayor Bloomberg's house this Father's Day (June 17).The purpose of the march is to protest the stop and frisk policy, which Sharpton's National Action Network says unfairly targets young black and Latino men from the Hip-Hop generation."We want to end violence and crime in our communities and support law enforcement, but not in a manner that encourages racial and religious profiling," said Kevin Liles, former President of Def Jam and Warner Music Group and supporter of the march.
"Reduction in crime is achievable if we work together with law enforcement to strengthen our communities, and build trust on both sides," said Liles, who currently runs KWL Enterprises.
In addition to Al Sharpton, Kevin Liles and the National Action Network, the NAACP, members of the clergy, community leaders, students and others will march down 5th Avenue in Manhattan, to demand an end to the stop and frisk policy.
"It is pitiful that our young people are more afraid of the Police when they walk outside, than they are of any potential Gang," added NAACP Northeast Director Marvin Bing."How unfortunate is it that we have to teach our young people how to react and respond when a Police Officer stops and frisk them, and any kind of movement can get them killed.
Stop and Frisk must end,"
Bing said. "It is no longer a Police crime prevention tactic- its racial harassment, and racial profiling at its core."
The activists are demanding that NYPD police Commissioner Ray Kelly also denounced this policy, which they claim blatantly targets minority youth.
"We must bring attention to the continued pattern by the NYPD of routinely stopping and searching people of color — especially young black and Latino men (often times without probable cause)," said Tamika D. Mallory, the 32-year-old National Executive Director of National Action Network"We call on Police Commissioner Ray Kelly and Mayor Michael Bloomberg to implement reform at once.
By creating databases of people that have been 'stopped and frisked,'
the NYPD has criminalized an entire generation of racial minorities in this city. We are in a crisis," Mallory said.For more information visit http://www.nationalactionnetwork.org.
SOURCE
Rick Ross Reveals Album Cover For "God Forgives, I Don't"
Rick Ross has finally revealed the artwork for his highly anticipated album, God Forgives, I Don't.
The album, Ross's fifth studio album, is scheduled for release on July 31, 2012.
Check out Ross detail the album cover in the produced video below.
SOURCE
Did Rick Ross Steal Waka Flocka Flame's Style? Waka Thinks So!
Bricksquad's Waka Flocka Flame has taken a few shots at Rick Ross in a cover-story for Complex. In the article, Waka accuses Ricky Rozay of stealing his style and making a career out of it. Check out what he said below:
"This n*gga out here making 30 f*cking songs with your sound. He watering it down, just putting words together that sounded good. Sh*t would be harder if it was the truth.
"That sh*t made me tight. "N*ggas built labels off our sound—like, literally. You know how many n*ggas sound like Lex Luger and Southside?
I go in n*ggas' studios, all their beats sound like my producers. I be like, What the f*ck?" But above all he tries to maintain perspective: "You can't be mad at something you can't control."
Waka also takes credit for creating the term "H.A.M." and implies that the Watch The Throne single "H.A.M.", which was produced by Lex Luger, was very similar to his signature sound. Check out what he said below:
"What are y'all gonna say now? Jay-Z stupid as h*ll? My sound is wack? You gonna say that? They love the sound. They can't run away from it. That sh*t re-sparked n*ggas' careers.
(someone needs to slap the black off this fool)
"My sound put life into a lot of people's careers. I feel like my sound changed hip-hop. Period. It's crazy when I came out with it everybody laughed at it, but the next year everybody's doing it. They getting credit for the sh*t you started. You be like, Damn, how is this n*gga a genius for doing something I started?"
I guess "BMF" does sound a little like it could be a Waka song, but it was produced by Lex Luger. If anything that's Lex Luger's sound, and he is free to give it to whomever he wants. Right?
SOURCE
Waka Flocka ft. Bun B & Ludacris – Candy Paint & Gold Teeth
SOURCE
Bun B's Gumball 3000 Poem "Ode To 14″
Nigel Sylvester commissions a poem from Bun summarizing the 2012 Gumball 3000 rally they just participated in a couple of weeks ago.
SOURCE
NEW MUSIC: TREY SONGZ F/ T.I. – '2 REASONS'
SOURCE
NAS TALKS FATHERHOOD, USE OF THE N-WORD ON CNN
With Father's Day around the corner, Nas stopped by CNN's "Starting Point with Soledad O'Brien" to discuss what it's like to raise his 3-year-old son Knight and 17-year-old daughter Destiny, who inspired his latest single "Daughters."
"This song was a way for me to teach her and embarrass her at the same time," said the Queens MC, whose album Life Is Good drops July 17.
He was also questioned about his use of the N-word. "As I get older, the need for me to use it in my music is not so much as it used to be," stated Nas, who also defended its use in his lyrics. "Young street corner language winds up on the radio and it speaks to a lot of young people."
Vid at the
SOURCE
NEW MUSIC: VOLI F/ J. COLE – 'SOUND OF LOVE'
SOURCE
Nas Launches "12 Society" Lifestyle Website; Nick Cannon and Blake Griffin Also Involved
With a little over a month left until Nas delivers his highly-anticipated tenth studio album, Life Is Good, the Queensbridge MC has teamed up with Nick Cannon and NBA stars Blake Griffin and Kevin Love for a new lifestyle website called "12 Society."
"With 12 Society you don't have to just listen to me talk about a certain sh*t," Nas told MTV about the site that launched yesterday (June 12), "you'll get that delivered to you."
He continued, "To me the 12 Society thing is just people like myself and other people that are involved connecting with the people. Giving them some insight on our lifestyle and making the people a part of it."
The subscription-based website charges members $39 a month, with benefits including monthly shipments of items valued over $125 to members."This is not about being a baller or nothing," Nas said. "What you're receiving is worth way more than what you're paying for. This is for everybody; this is not for rich people. This is for everybody. It's a cool thing."
SOURCE
Lol paying $39 a month to get lifestyle tips from Nick Cannon. No sir.
NEW MUSIC: FRENCH MONTANA F/ RICK ROSS, DRAKE, & LIL WAYNE – 'POP THAT'
The strip club anthem samples 2 Live Crew's raunchy single "Pop That Pu**y." A video was shot in Miami over Memorial Day weekend. Twerk!
SOURCE
It'll be a cold day in hell before I twerk to a Drake song
Erykah Badu and Gym Class Heroes Tapped to Headline 2012 Afro-Punk Festival This August In Brooklyn
Following last year's cancellation due to weather, the organizers for the 2012 Afro-Punk Festival have announced a number of performers for this year's event.
The 2012 Afro-Punk Festival, which will take place on August 25-26 in Brooklyn's Commodore Barry Park, will be headlined by Erykah Badu and Gym Class Heroes.

Also on the bill for the two-day event are Janelle Monae, Das Racist, Cannibanoids, Skindred, Ninjasonik, Toro Y Moi, Spank Rock, Bad Rabbits, and many more.
SOURCE
Fat Tony, Apathy, The Machine, & Spirit Animal – Not Goin' Home (Prod. by Evidence)
SOURCE
Cool visuals
EXCLUSIVE: Dolla Boy From Playas Circle Changes Name to Dillon Saks; Releases "#2KHustla" Mixtape
Dolla Boy, one-half of the group Playas Circle formed with 2 Chainz, is releasing his 2KHustla street album today (June 12) with Bigga Rankin as host.
The release of the project comes with an announcement that Dolla Boy will be changing his name to "Dillon Saks," an alter ego who he feels is best suited for his solo work.
"Yeah, man, the name change basically, I guess it was needed because Dolla was more so a part of the group Playas Circle, and I think that over time Playas Circle developed a type of sound. Dillon pretty much goes against the grain on everything,"
Dolla Boy a.k.a. Dillon Saks told AllHipHop.com in an exclusive interview.
SOURCE
NEW MUSIC: BIG K.R.I.T. – 'THANK YOU KINDLY'
"I wanted to thank all the fans for the support, so I did this one for ya'll," wrote K.R.I.T.
SOURCE
Rapper J. Money (J. Futuristic) Shot Six Times in Atlanta
Atlanta rapper J. Money aka J. Futuristic is lucky to be alive today, after having been shot six times last week, while getting ready for a video shoot for his upcoming single, "Hold Up."
According to MTV News, J. Money is currently in stable condition and remains hospitalized after having bullets go through his arm, back and calf.
"[They] just started coming from everywhere," he told MTV RapFix.
"Like a hundred shots. It just came from everywhere, man. It was crazy. It was a nightmare."
J Futuristic will continue to release music and anticipates that "Hold Up," will be the turning point for his career going forward.
"I'm here for music, so that's what I'm going to do till I die. And God ain't ready for me to die," he said. "I just want to touch people through my music and put out a positive message."
SOURCE
NEW MUSIC: JEREMIH F/ FABOLOUS – 'AHH SH*T'
SOURCE
Ice T Says Nicki Minaj "Ain't No Lil' Kim"
"I think it's all "real hip-hop." You have the core hip-hop, which would just be beats and breaks, more something like what you hear with DJ Premier. Then you get into the more highly produced hip-hop, which is something like what DJ Khaled does.
But at some point, it starts to get kind of pop. It goes into this other realm," Ice explained.
"Nicki went on tour with Britney Spears, so she's on another channel. But to me, it all comes from hip-hop; it's like a growth of hip-hop, whether you agree with that growth or not. Like me, I'm not the biggest Nicki Minaj fan but I think she can rhyme. She does her thing. She has her own way of doing it. She has an ill vocal delivery. She kind of reminds me of a female Busta Rhymes, like how she throws her voice in different directions – but she's no Lil Kim.
I think when people say "real hip-hop," they want it more buried in the streets. They want it more connected to the streets and the grime and the roughness of the streets. They don't want the fluff."
SOURCE
"they don't want the fluff"
Alterbeats ft. Sadat X, A.G. & Lion of Bordeaux – Alter Ego
SOURCE
Pharrell To Receive Golden Note Award From ASCAP
Super-producer Pharrell Williams will receive the GoldNote award during the 25th Annual ASCAP Rhythm & Soul Awards.
Pharrell will receive the prestigious award during an invitation-only ceremony that will take place on June 29, at the Beverly Hilton Hotel, in Los Angeles, California.
The award is bestowed upon singers, songwriters or composers who have achieved extraordinary success.
SOURCE
Brooklyn Hip-Hop Festival Announces More Artists; Busta Rhymes and Freeway Set to Perform
With the borough's rich legacy in mind, the 8th Annual Brooklyn Hip-Hop Festival (BHF) will be held from July 9th-14th, and the organizers have just added more acts to the bill that will surely please the fans.
While YMCMB signee Busta Rhymes is headlining the festival, the stage will be warmed up ahead of time by Philadelphia's legendary wordsmith, Freeway.
In addition to Freeway, the festival will also feature performances by hometown Brooklyn artist KA, Detroit's MCs Clear Soul Forces, Jasmine Solano, and Melo-X.
And, as the BHF 2012 is clearly focused on performances, the festival also will be showcasing classic Hip-Hop films like Wild Style, which starred Hip-Hop pioneers Fab Five Freddy, The Cold Crush Brothers, Rock Steady Crew, Lady Pink, Lee Quinones, Grandmaster Flash, Grandmaster Caz, and many others.The film's showcasing is part of the Inaugural Dummy Clap Film Festival, that will also feature the acclaimed documentary Big Fun in a Big Town by Dutch filmmaker Bram Van Splunteren, as he documented Hip-Hop for one week in 1986.
SOURCE
Big Boi Sets Nov. Release For "Vicious Lies and Dangerous Rumors"
At the end of March, Big Boi announced the title of his upcoming sophomore solo album, Vicious Lies and Dangerous Rumors.
Two weeks later, Big Boi took to Twitter once again to reveal the album's release date.
He tweeted:,
"BREAKING NEWS !!!!!!!!!!!! Brand New Big Boi Album in Stores November 13 2012 " Vicious Lies and Dangerous Rumors RETWEET".
SOURCE
Yaaaasss!
J Dilla – Rebirth of Detroit (Album Stream)
Here's your chance to check out the new Dilla project in its entirety. Rebirth of Detroit is available for purchase now and features contributions from Danny Brown, Chuck Inglish, Boldy James, Quelle Chris, Guilty Simpson, Illa J and others.
SOURCE
Kid Cudi Planning Double-Disc Release Of "indicud"
G.O.O.D. Music recording artist and self-proclaimed "man on the moon" Kid Cudi has revealed his plans to release his upcoming third solo studio album, indicud, as a double-disc.
Cudi took to Twitter to let the news be known, "indicud will be a double disc LP."
News on the release of indicud broke last week.
"My new album is called 'indicud', it will be my version of The Chronic 2001, some songs ill produce, others ill feat &/or play songwriter," the Cleveland rapper stated.
Currently indicud does not have a release date.
SOURCE
Lol good luck with that...
Video: Le$ ft. Bun B – Mothership
SOURCE
Rock The Bells Announces Line Up For September Festival
Organizers for the annual Rock The Bells music festival have announced the final lineup for the New York show, which will take place this September.
This year's Rock The Bells festival is a two-day event, that will take place on September 1 and 2.

Confirmed acts include Nas, Jadakiss, Common, Ice Cube, Pusha T, 2 Chainz, J. Cole, DMX and Eve, Ghostface, Raekwon, Sheek Louch, Styles P and a reunion between Bone Thugs-N-Harmony.
New York radio station Hot 97 is the sponsor of Rock The Bells, which will take place at the PNC Bank Arts Center in Holmdel, New Jersey.
General Admission tickets to Rock The Bells are $125, $195, and $250.
VIP tickets are available for $325, $395, and $450.
For more information visit: RockTheBells.net.
SOURCE
Canibus Chokes During Rap Battle – The Move "Disturbs" Talib Kweli
Oh, man, Canibus just went down in flames over the weekend at the Pay-Per-View event - Vendetta: Battle Royale.
He was eaten up by battle MC Dizaster, who is a beast in the battle game. Canibus could not keep up with Dizaster, and at one point, ran out of rhymes and pulled out a notepad. Rapper Talib Kweli was disgusted, or in his words "disturbed," by the move.Producer Alchemist was at the battle and said it was even worse from his ringside view:
"Canibus and boxing died on the same night.
"None of the clips ive seen yet are equivalent to what it was like watching Canibus vs Diz live. It was like being on the set of a snuff film"
SOURCE
LOL pulling out a notepad tho! i am WEAK!
man that's tragic
TYFYT ONTD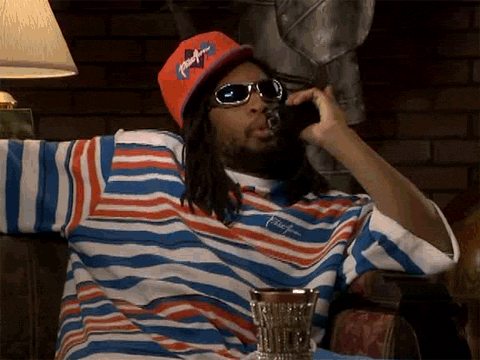 XOXO