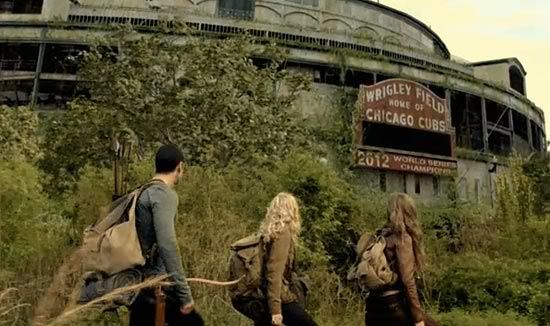 When one J.J. Abrams series passes away, it seems there's almost always another one waiting in the wings to take its place. With Fox's Alcatraz cut short after one season, Abrams' new high-concept NBC series Revolution is now on the way—and we've got the first, extended trailer right here.


If nothing else, this show looks risky. It's built on a big idea—all the electricity in the world is gone, apparently for good—then jumps 15 years into the future to an earthy post-apocalypse that feels like a bigger-budget version of the short-lived Showtime series Jeremiah. Only cooler.

The world is run by fiefdoms and militias, with everything from the White House to Wrigley Field buried under more than a decade of urban decay. Swords and crossbows are now commonplace, and the whole world feels like the bizarro Wild West.

Of course, this being a J.J. Abrams show, there is the big conspiracy setup: At least one character knew the blackout was coming and could hold the key to fixing everything. Cue the hero's journey, mysterious characters, etc.

You have to think that if this series didn't have big names like Abrams and Supernatural creator Eric Kripke behind the scenes, it'd be a little too "out there" for a major network. Luckily, the right people got behind it, and we'll get to see how this very cool alt-pocalypse plays out this fall.

Check out the extended trailer below:



SOURCE
VIDEO SOURCE

I would love to see this work...but since it's NBC it won't...which is sad. Also, why doesn't JJ have a tag?