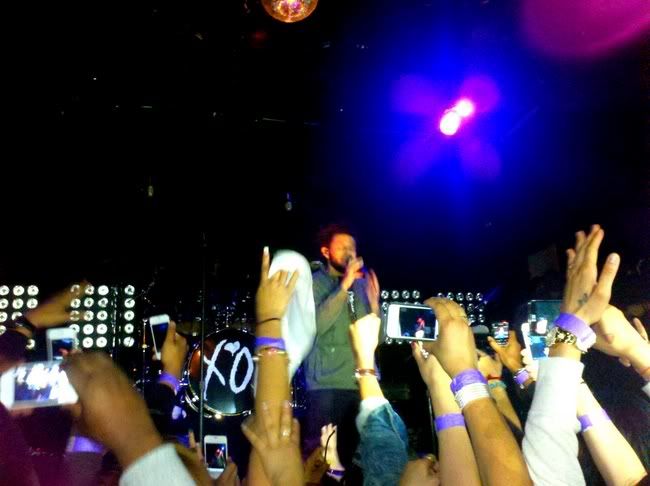 R&B singer maintains mystique while selling out two NYC shows
By SOWMYA KRISHNAMURTHY
Abel Tesfaye, otherwise known as the Weeknd, has built his career upon a detached mystique, hardly showing his face, giving nary an interview and releasing music online capriciously. Last night at Bowery Ballroom, it was clear that this ploy of always keeping them wanting more has paid off.
(
I was not high for this
Collapse
)
rolling stone
shitty pic: yours truly
He was amazinggggg. His band is incredible, and they made all of the songs sound a million times better. I wish the show was longer though. Was not expecting to see Diddy there (with some blonde model who I couldn't recognize, among others). He was feeling the fuck out of the performance. Abel better not sign with Bad Boy though, because we all know that Diddy is a career assassin.