'Big & Small' Press Night
Cate Blanchett and her husband Andrew Upton attend an after party celebrating the press night performance of the Sydney Theatre Company's production of Big and Small at the Barbican Centre on Saturday (April 14) in London, England.
The 42-year-old actress plays the role of Lotte in the production.
Cate and Andrew are both co-artistic directors of the Sydney Theatre Company.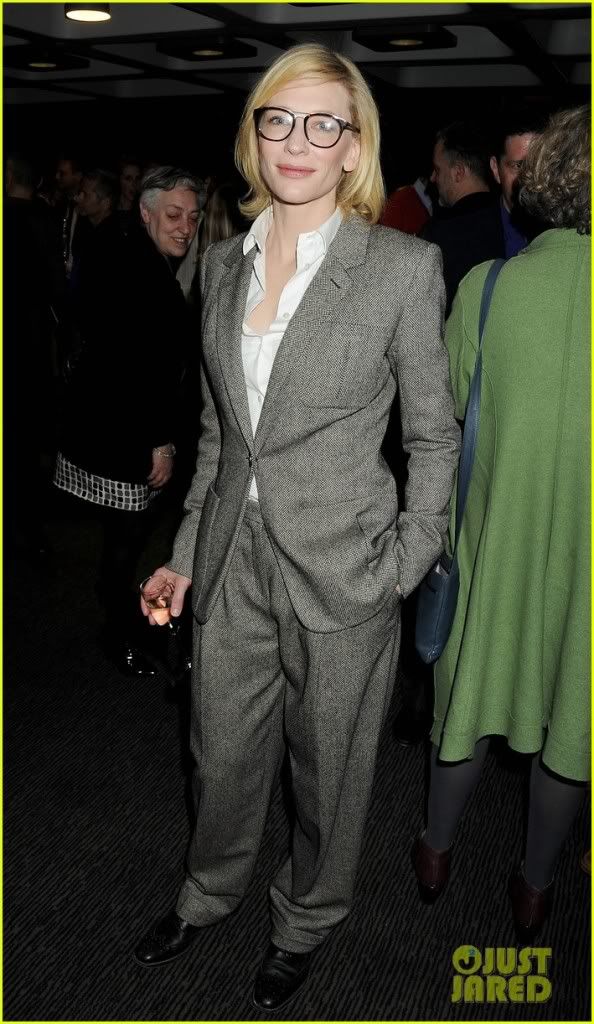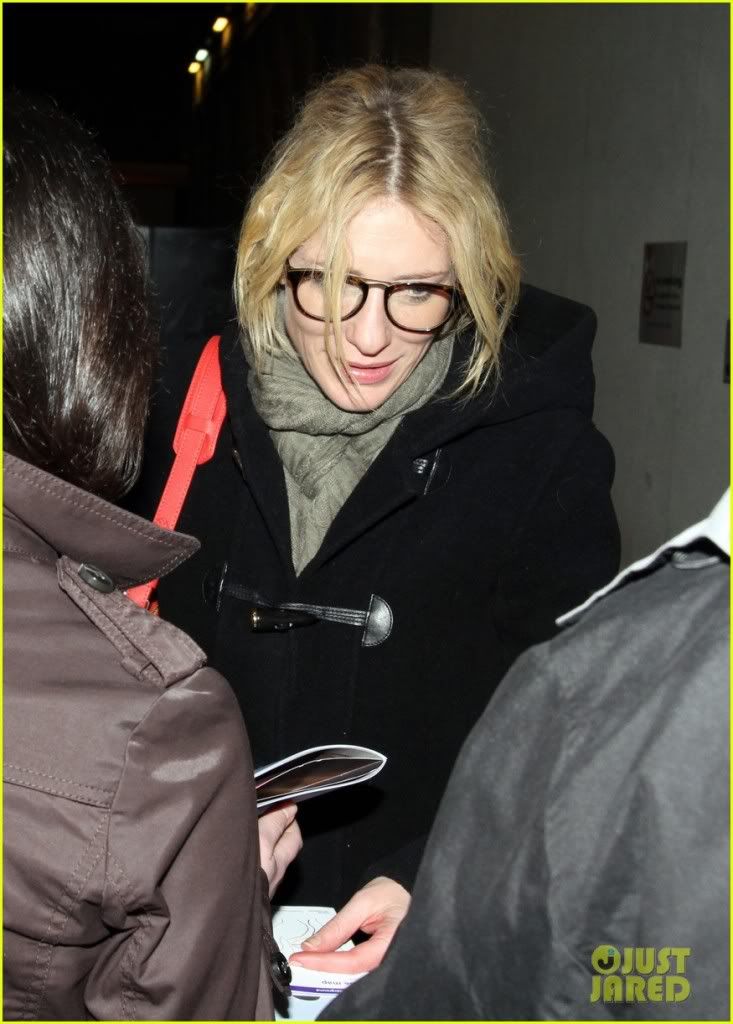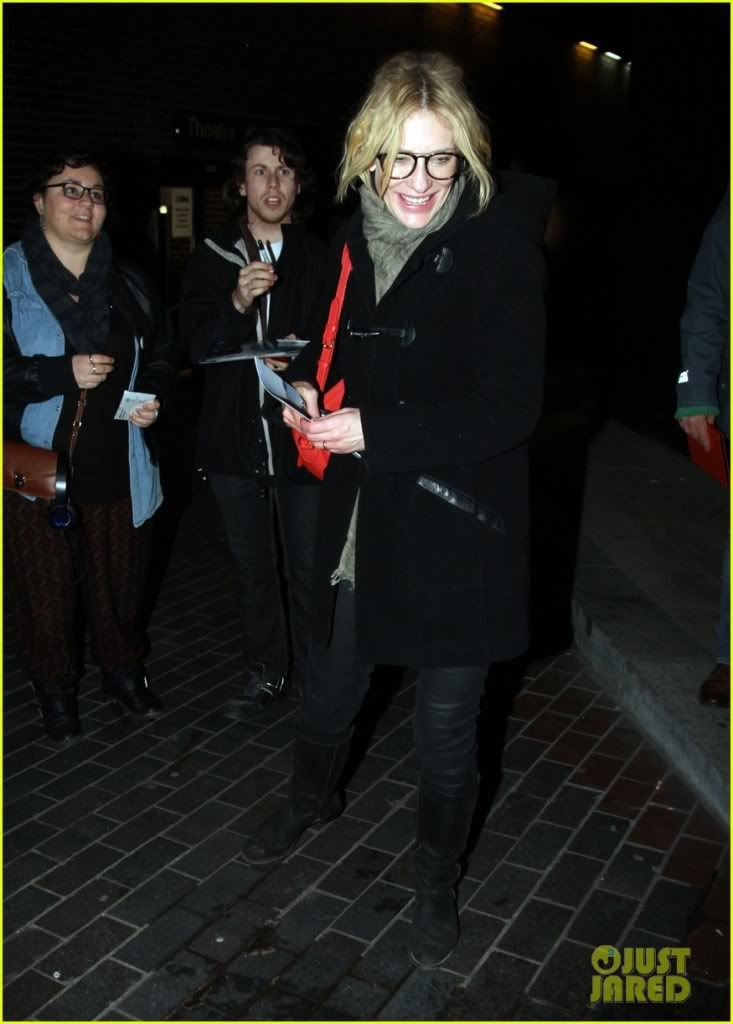 Cate in Paris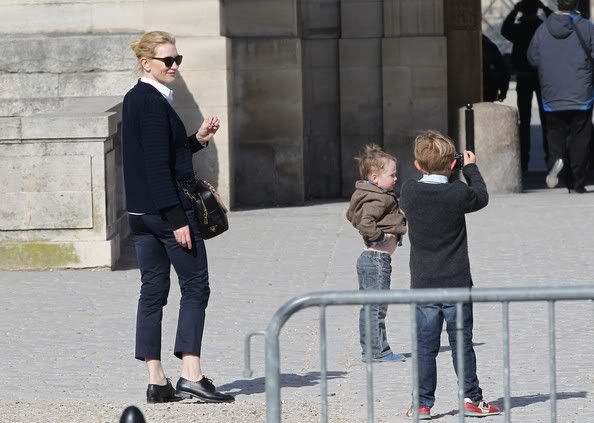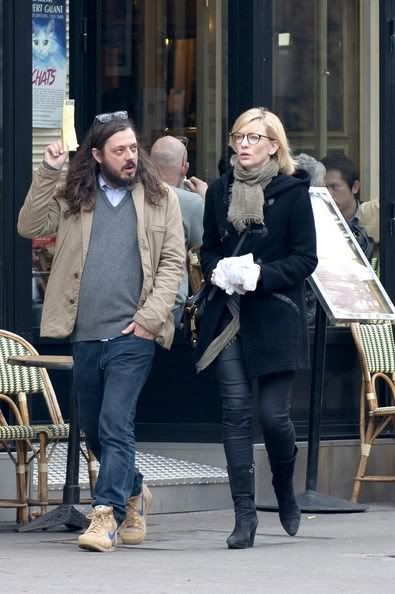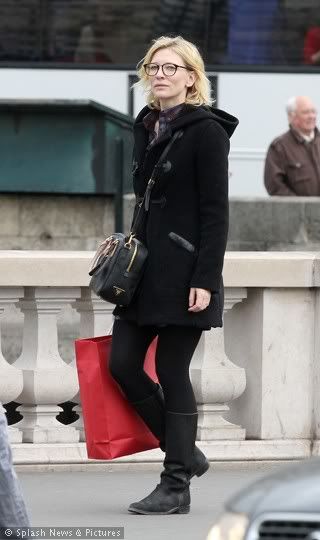 Cate 'Intelligent Life' Un-Photoshopped
Intelligent Life — The Economist's lifestyle and culture magazine — went where few (but increasingly more!) publications have gone before: the unairbrushed cover.
Cate Blanchett fronts the latest issue of the bi-monthly, a cover choice explained by Intelligent Life editor Tim de Lisle on the magazine's website:
When other magazines photograph actresses, they routinely end up running heavily Photoshopped images, with every last wrinkle expunged. Their skin is rendered so improbably smooth that, with the biggest stars, you wonder why the photographer didn't just do a shoot with their waxwork.

Cate Blanchett, by contrast, appears on our cover in her working clothes, with the odd line on her face and faint bags under her eyes. She looks like what she is — a woman of 42, spending her days in an office, her evenings on stage and the rest of her time looking after three young children. We can't be too self-righteous about it, because, like anyone else who puts her on a cover, we are benefiting from her beauty and distinction. But the shot is at least trying to reflect real life. It's a curious sign of the times that this has become something to shout about.
But the cover doesn't just make a statement about Photoshop, it also makes one about the sometimes dicey ethics of magazine photography. Tim de Lisle explained: "Publishers want a recognizable person on the cover, with a real career; but they also want an empty vessel — for clothes and jewelry and makeup, which often seem to be supplied by the advertisers with the most muscle."
Cate Blanchett-Led UNCLE VANYA to Play New York City Center, 7/19-28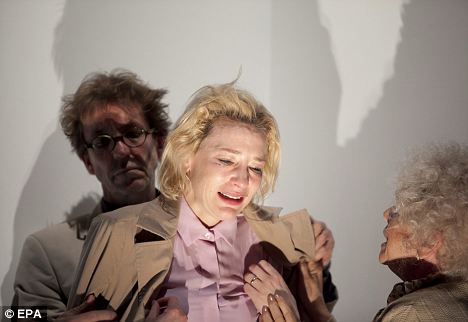 New Yorkers will have a chance to see the Sydney Theater Company's celebrated production of
"Uncle Vanya"
with Cate Blanchett and Hugo Weaving next summer. The production, which received rave reviews when it appeared last August at the John F. Kennedy Center for the Performing Arts in
Washington, will be presented at City Center from July 19 through July 28 as part of the Lincoln Center Festival, a festival spokeswoman, Eileen McMahon, said. Ms. Blanchett plays Yelena, and Mr. Weaving plays Astrov in the farcical-yet-heartbreaking production, which was staged by the Hungarian director Tamas Ascher. Ms. Blanchett's husband, Andrew Upton, provided the actors a new English translation of Chekov's in 1897 play in Russian.
On TGNS
July can not come soon enough. center 2nd row Best birthday present ever.
Enjoy.
Source
1
2
3
4