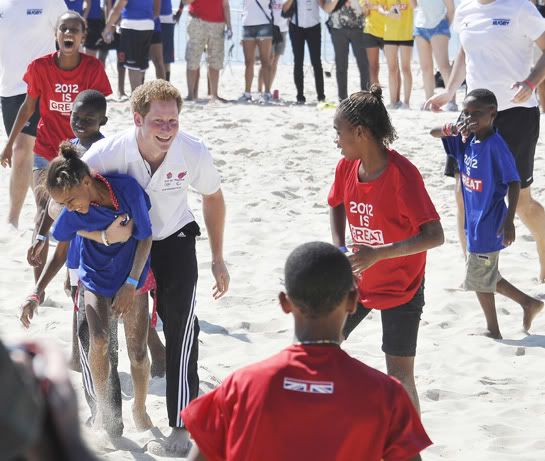 + Prince Harry in Caribbean & Brazil
+ Duchess of Cambridge gets more shoes
+ Princess Charlene opens Grace Kelly exhibit in Australia
+ Princess Charlene visits Shanghai Pudong Special Education School
+ Gucci Party for Charlotte Casiraghi
+ Princess Mette-Marit mentions her female inspirations
+ Norwegian Royal Family at FIS Nordic World Cup in Oslo
+ Prince Joachim & Princess Marie's daughter's christening date


Prince Harry 'choked up' by Caribbean's love for Queen

Prince Harry has finally wrapped up his Diamond Jubilee tour of the Caribbean, and it's been a life changing experience for the young royal.

Reflecting on his time abroad representing the Queen, the 27-year-old was as honest and refreshing as ever – exactly the qualities that have won him so much admiration on his trip. The Prince revealed that the rapturous reception from the people of Belize, Jamaica and the Bahamas had left him "choked up".

"I personally had no idea there was so much warmth towards the Queen. To me that's been very humbling," he said. "She's thousands of miles away and yet they celebrated her in the way they did and made me feel so welcome, so I couldn't thank them more."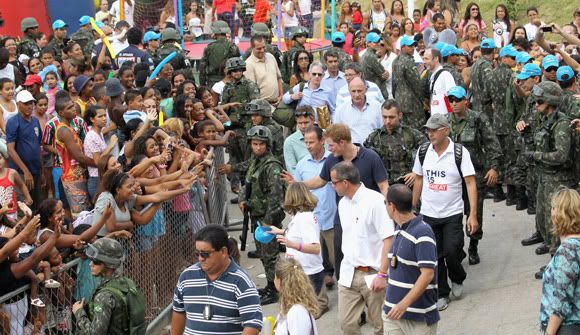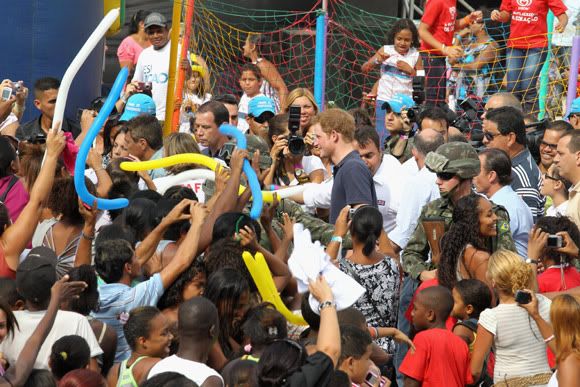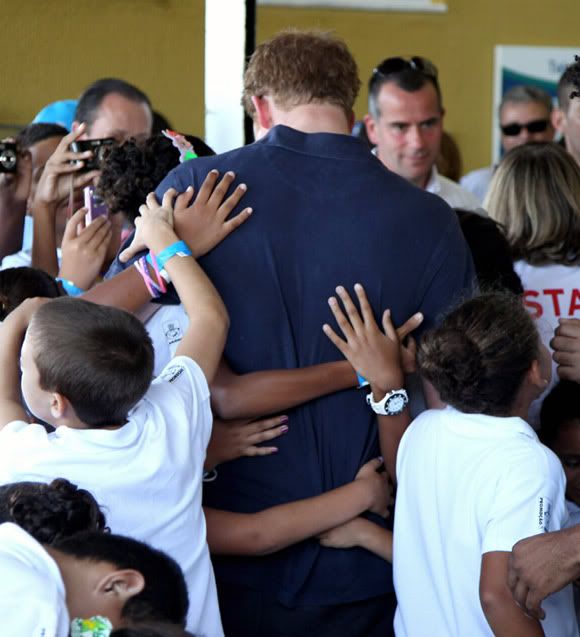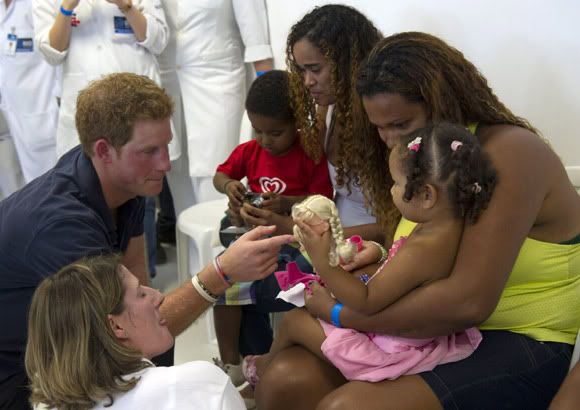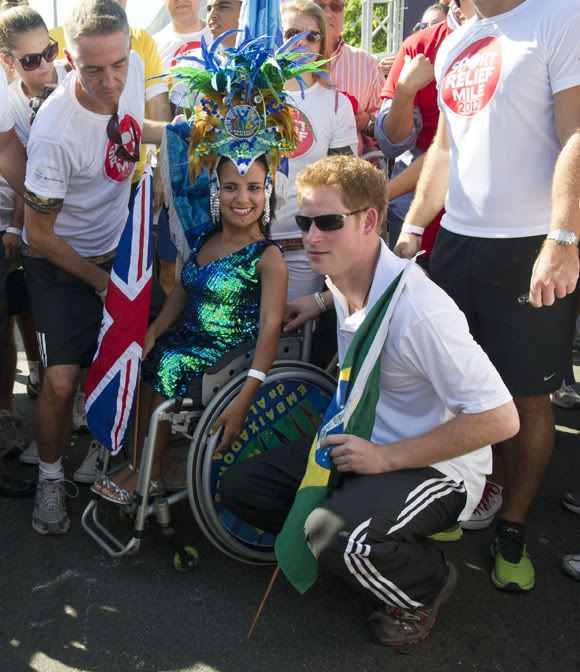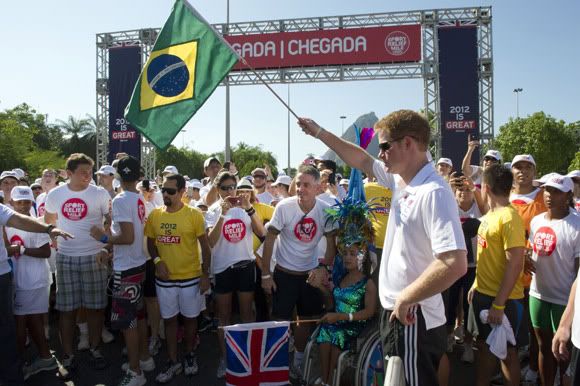 His comments came as he concluded his travels in Brazil, where he was promoting UK tourism in his role as trade ambassador. During a stop in the South American country, Harry took part in a charity fun run cheekily wearing a mask bearing a picture of his brother William.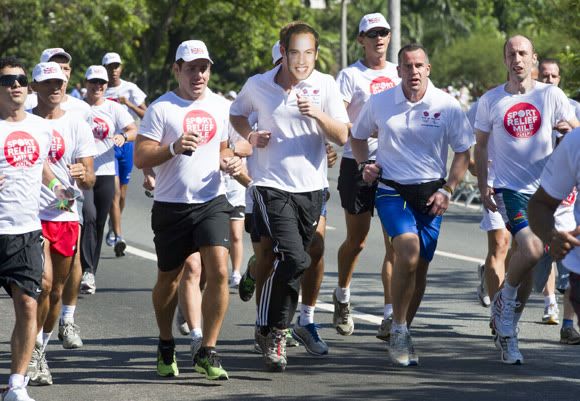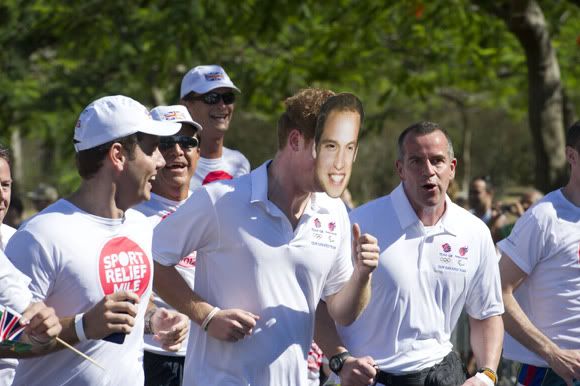 His agenda also incuded a beach volleyball tournament with local children and a charity polo match, where he caught the attention of an attractive female admirer. Brazil's Next Model presenter, Fernanda Motta, kissed the royal bachelor on the cheek after the game – prompting Harry to give a thumbs up to the crowd.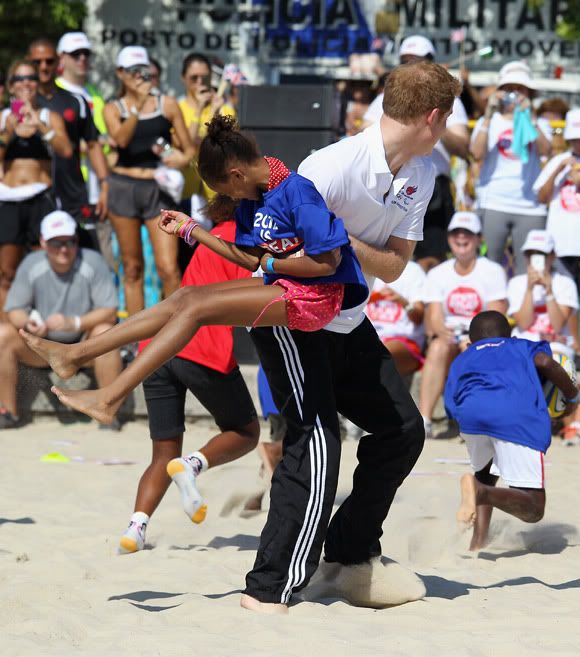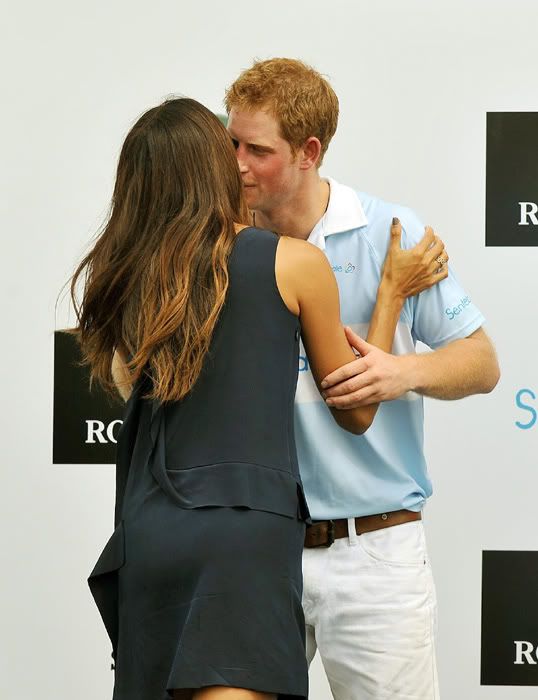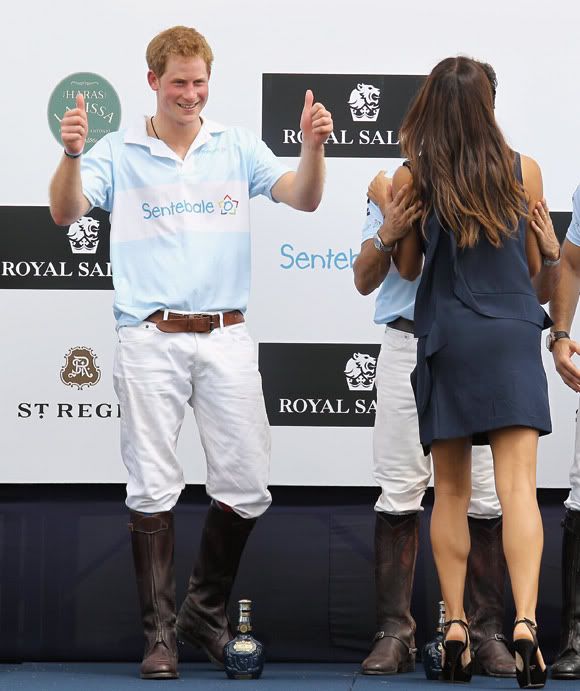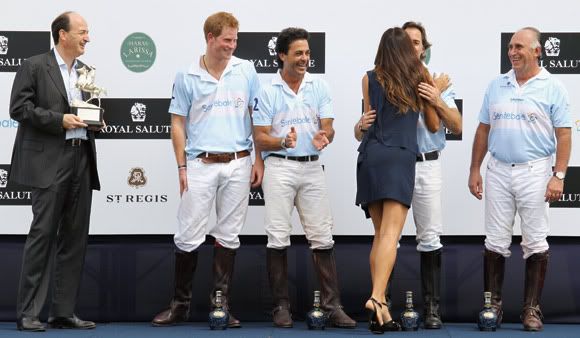 Before the trip, he received encouragement from one special person – his grandmother. "We had a great chat. She wished me luck and she said 'Enjoy it, I hope you do me proud" he added.

"It was a typical grandmother to grandson chat. I just hope that my grandmother is proud of what we've done."

Well-heeled Duchess gives fashion student commission of a lifetime



It was the career boosting commission that most designers can only dream of. Fashion student Becka Hunt has received the seal of approval from the world's biggest royal style setter, the Duchess of Cambridge.

"I know she is on her feet all the time at events so if she chose my design I'd make sure there was a lot of padding to make them comfortable," she explained.

Kate picked the blonde designer's shoe design as her favourite of six that were presented to her during a fashion parade. It took place in Leicester in the presence of the Queen as the monarch's Diamond Jubilee tour of the UK got underway.

Competition winner Becka said having her design chosen was "incredible". "I'm kind of in shock still – it's just amazing," said the student, who admitted to being nervous about meeting the royal. "She's become already the biggest fashion icon you ever see."

The 20-year-old's sapphire-blue design was shortlisted from 100 entries to make the final. "I went for 19th century, romantic chic and took inspiration from her engagement ring for the navy blue velvet of the shoe," she said.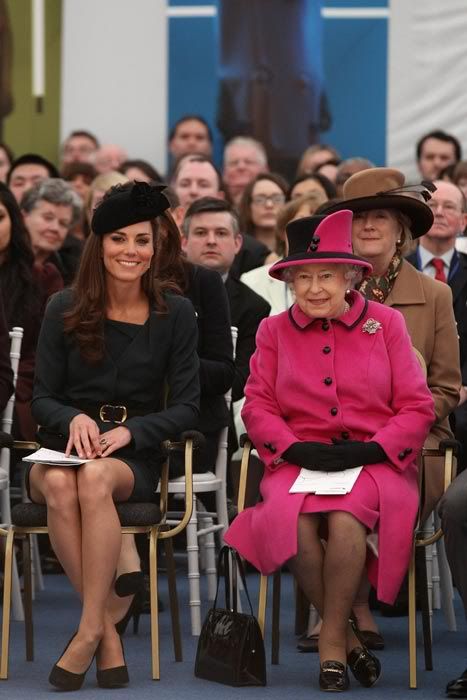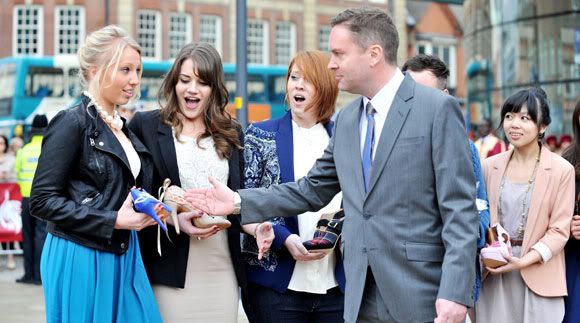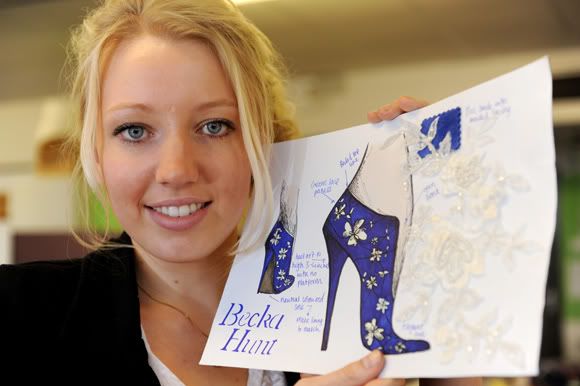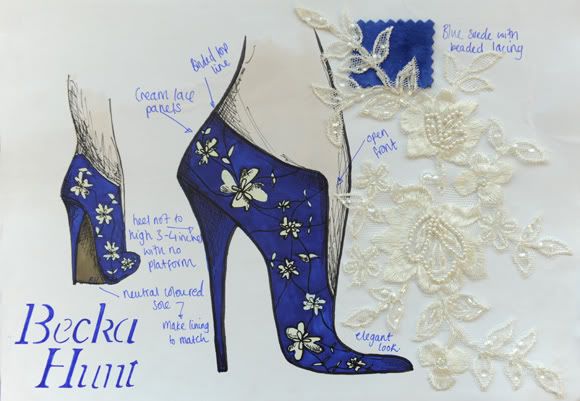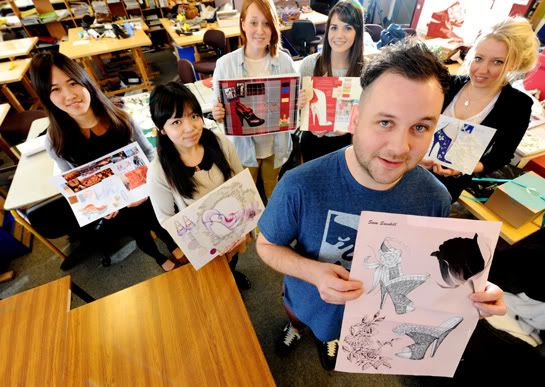 Princess Charlene opens Grace Kelly exhibit in Bendigo

Princess Charlene of Monaco told crowds in Australia she was "thrilled" to be back in their country. And in return they gave Prince Albert's new bride a thunderous welcome.

Hundreds of locals gathered in the town of Bendigo, north of Melbourne, where the princess opened an exhibition in honour of the iconic royal who would have been her mother-in-law, Grace Kelly.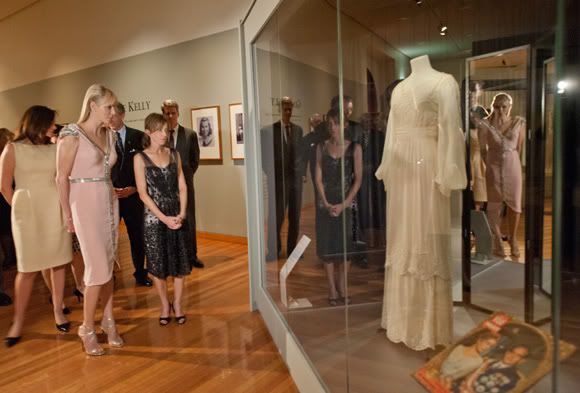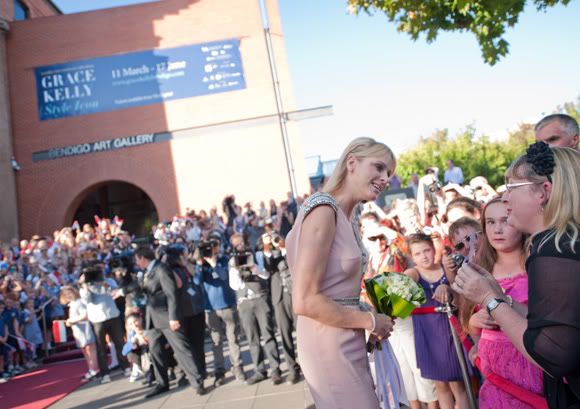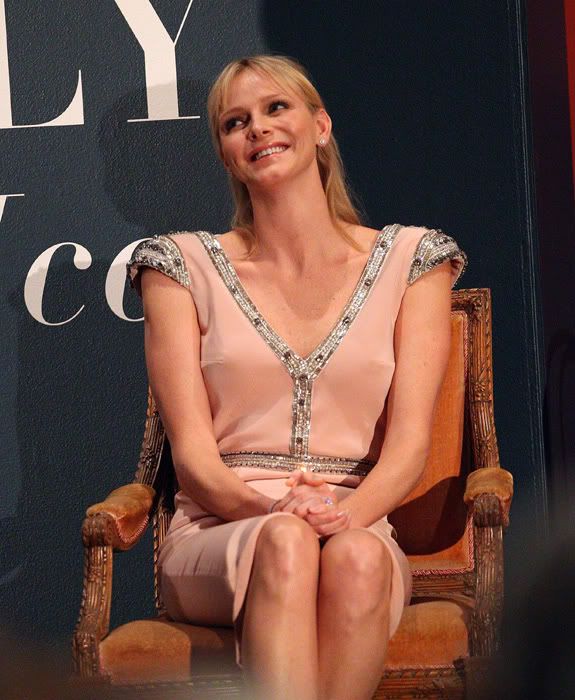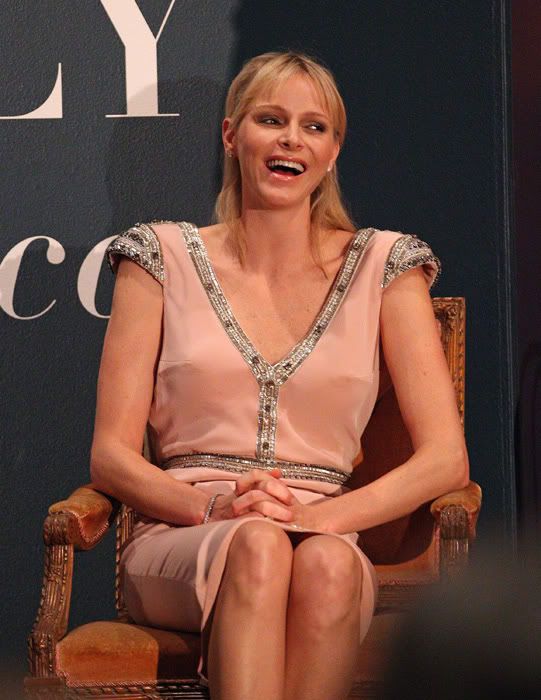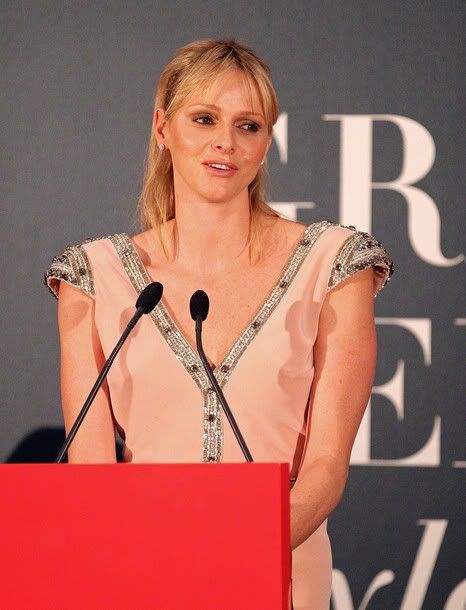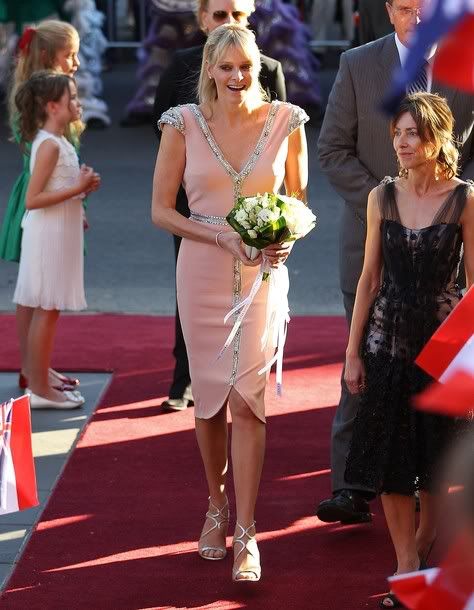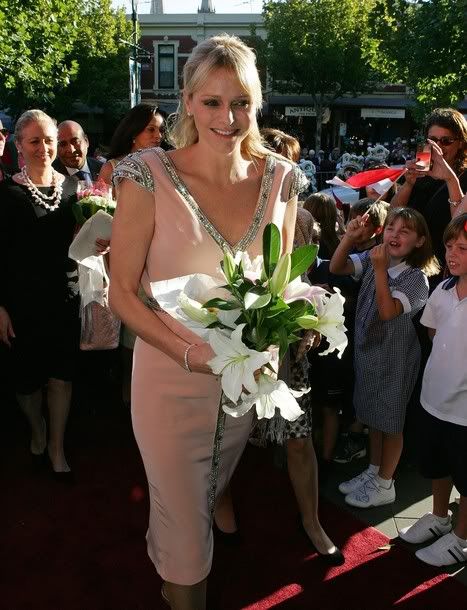 Waving Monegasque and Australian flags, they cheered and clamoured to get close to the glamorous visitor, who spent several minutes high-fiving a group of primary school children.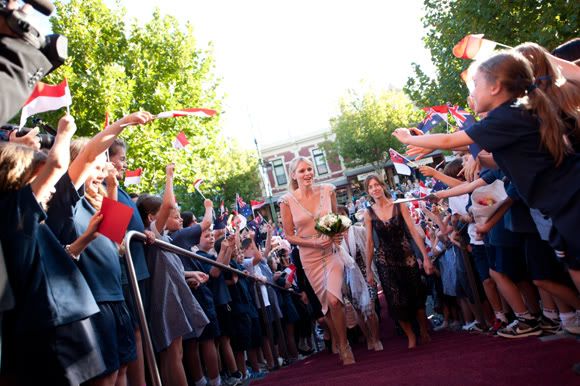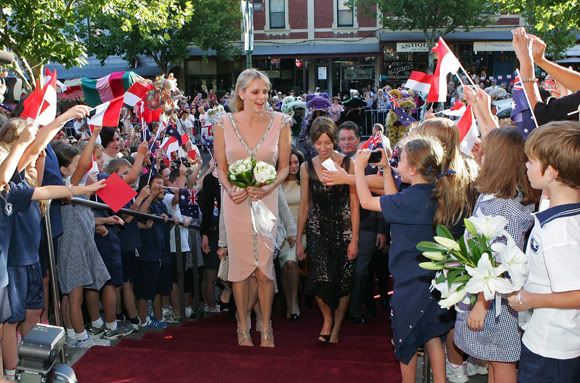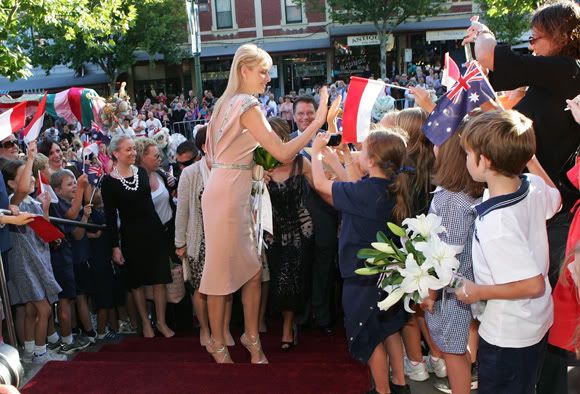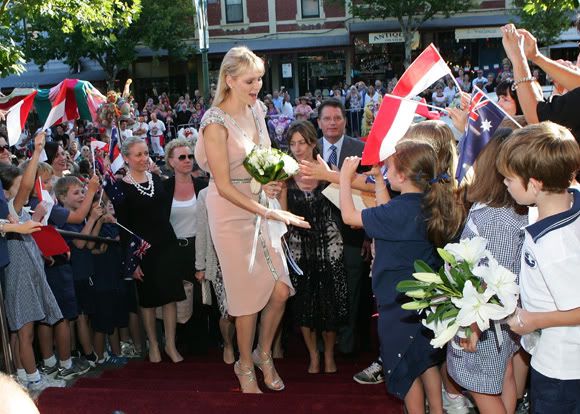 "Australia holds a very special place in my heart," she said. "I often travelled here to train and to compete with my Australian mates, surely among the finest athletes in the world."

"I am also touched by the gracious hospitality of the great people of Bendigo, their city and their legendary art gallery, and so thrilled to be back in this great country."

The statuesque blonde, who wore a dusky pink dress by Aussie designer Johanna Johnson, went on to describe Grace as "perhaps one of the most captivating personalities of all time".

"Knowing the life, talents and achievements of Princess Grace, where do we begin to tell the incredible story of such an accomplished artist, a patron of the arts, a humanitarian, a princess, and indeed a style icon?"

Charlene at Melbourne Town Hall and Melbourne Sports and Aquatic Centre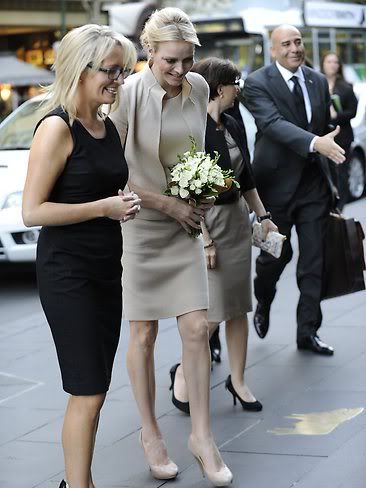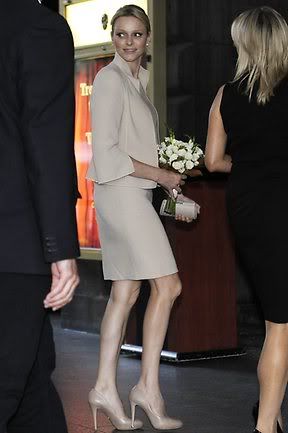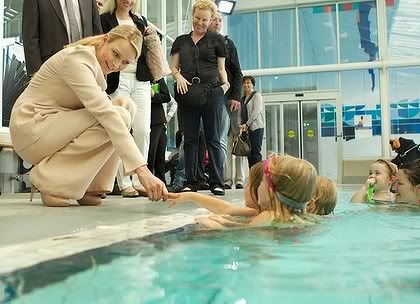 Princess Charlene visits Shanghai Pudong Special Education School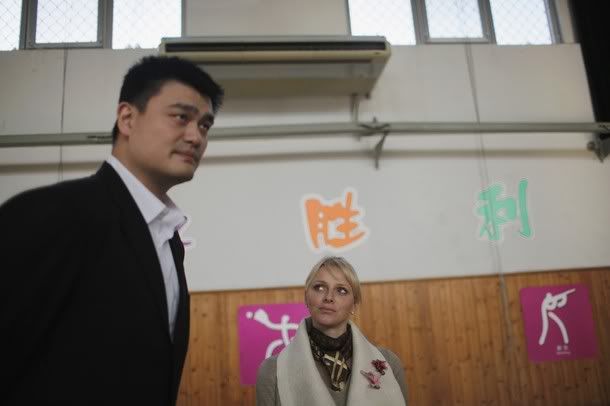 with Yao Ming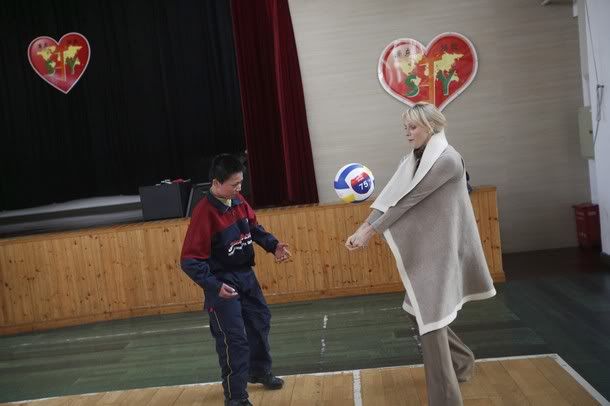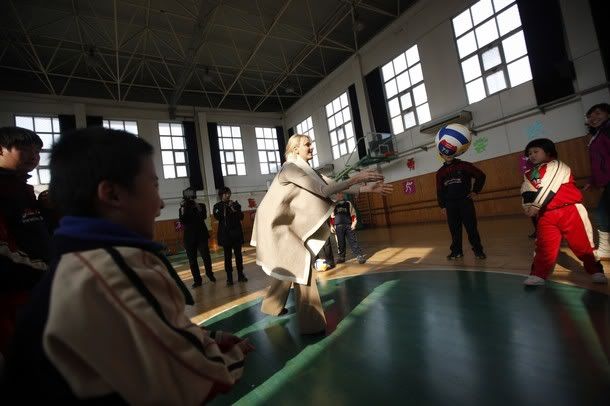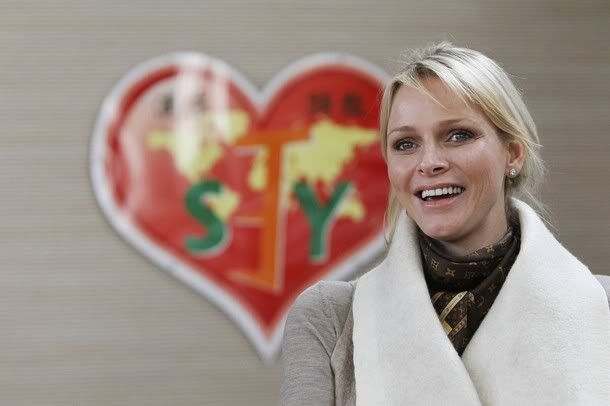 Gucci Party for Charlotte Casiraghi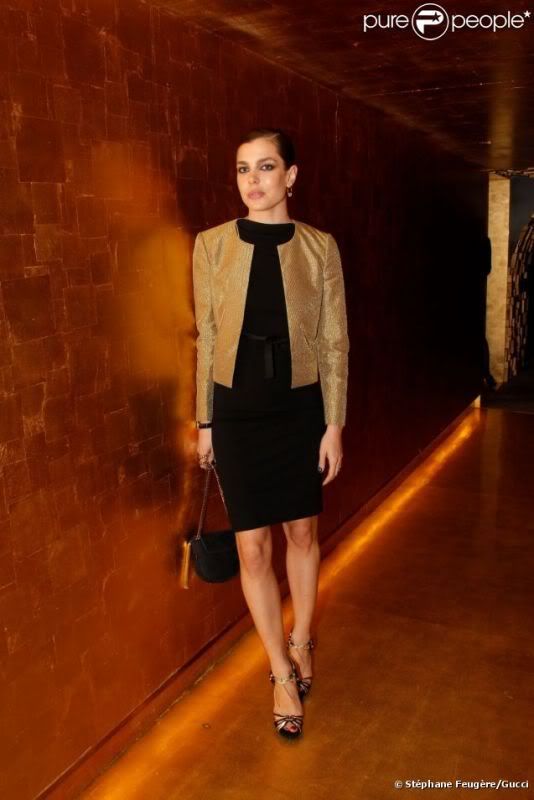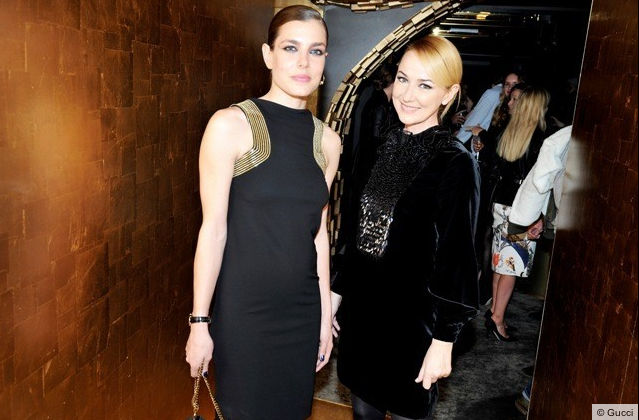 with Frida Giannini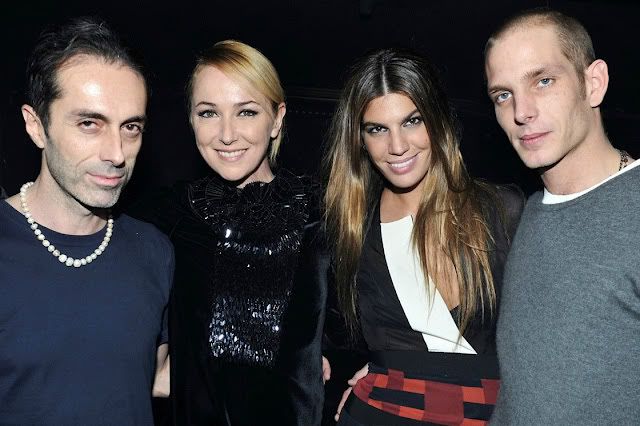 Andrea D: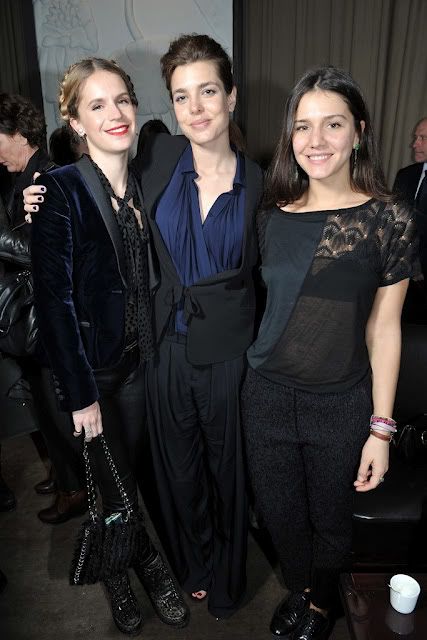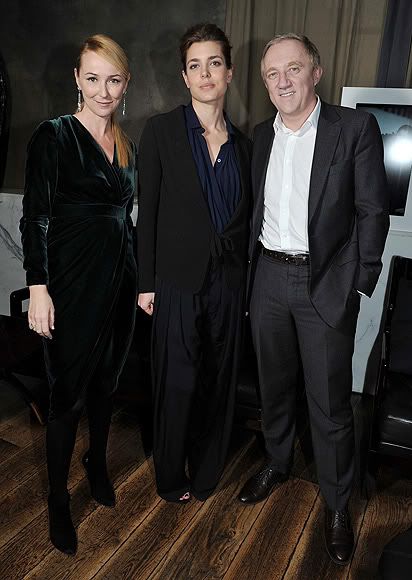 with Frida Giannini and Salma Hayek's husband, François-Henri Pinault
Mette-Marit's Inspirations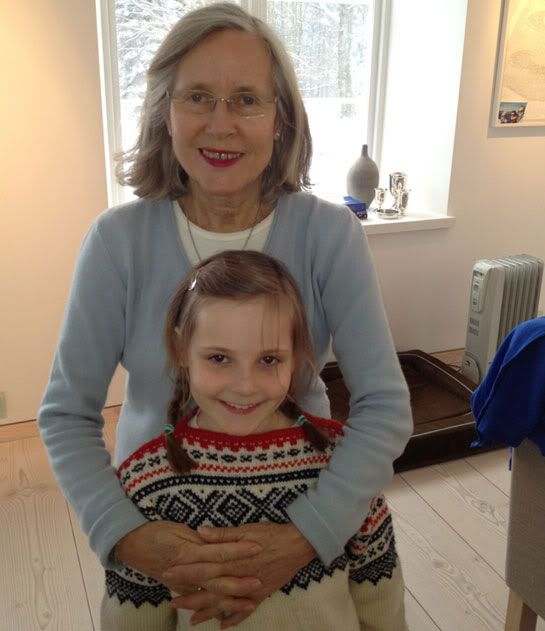 Princess Mette-Marit revealed the women who inspire her in honor of International Women's Day - her own mother and daughter.

The Norwegian Crown Princess tweeted a tender tribute to her "favourite role models" mum Marit Tjessem and her little girl.

Ingrid, her eight-year-old daughter with Prince Haakon (♥), is destined to be among the next generation of reigning queens – along with newborn Estelle of Sweden, Amalia of the Netherlands and Belgium's Princess Elisabeth. (and Leonor of Spain!)

Ingrid is so adorable.

Norwegian Royal Family Attend FIS Nordic World Cup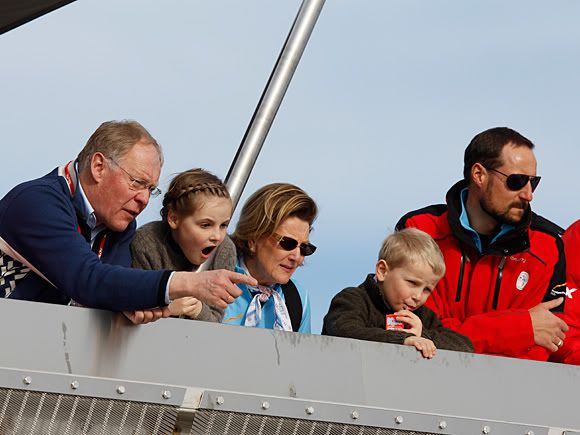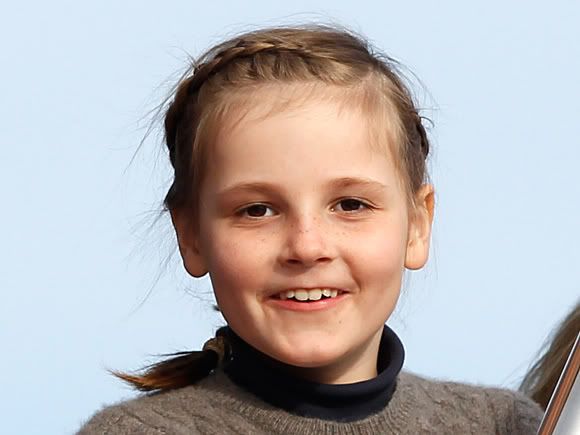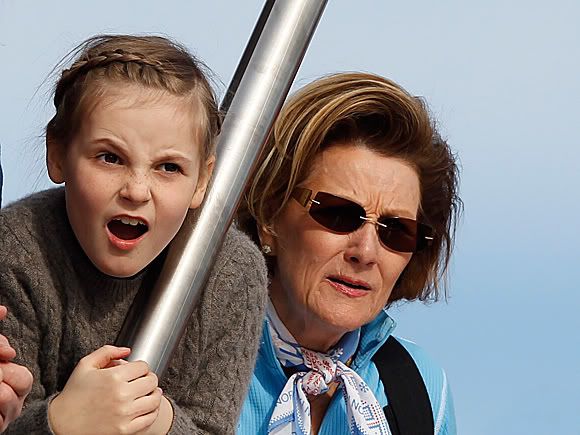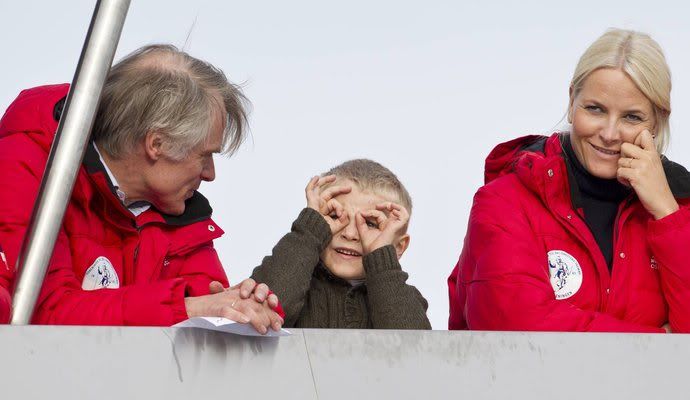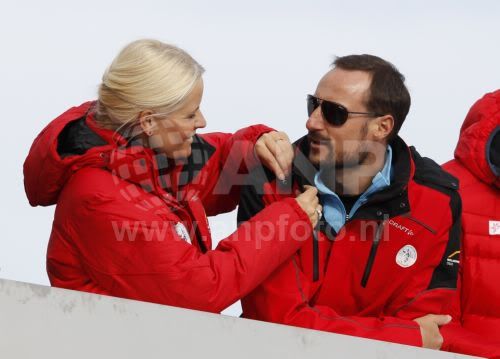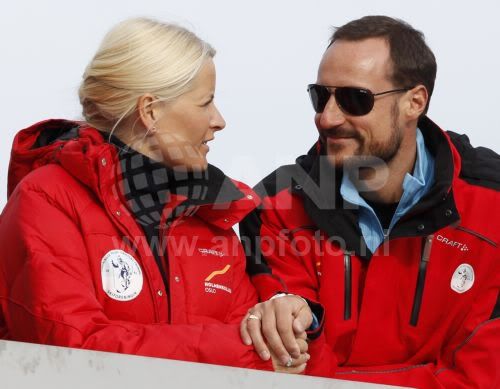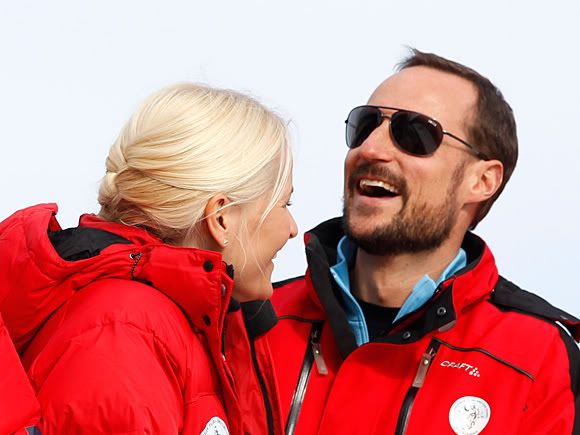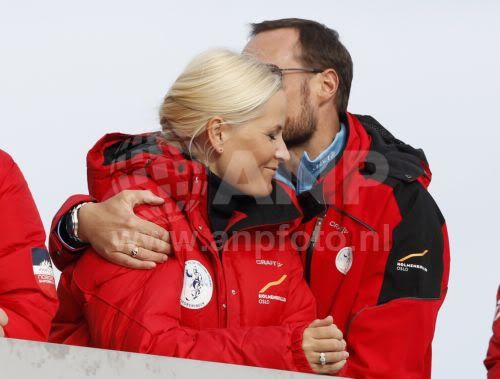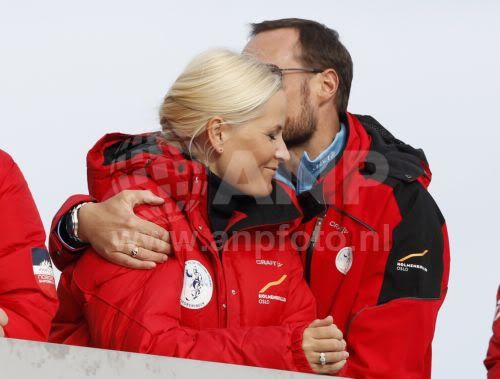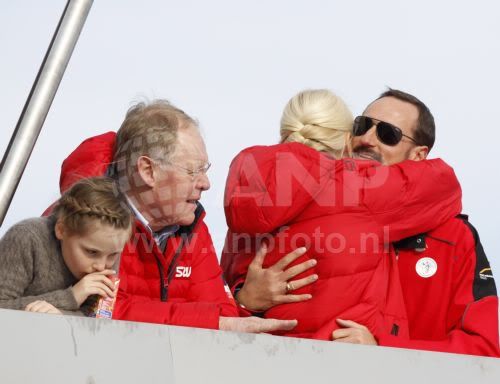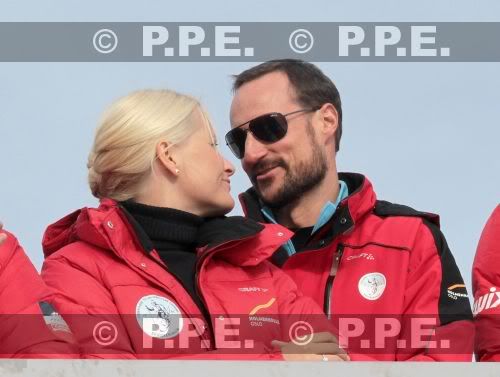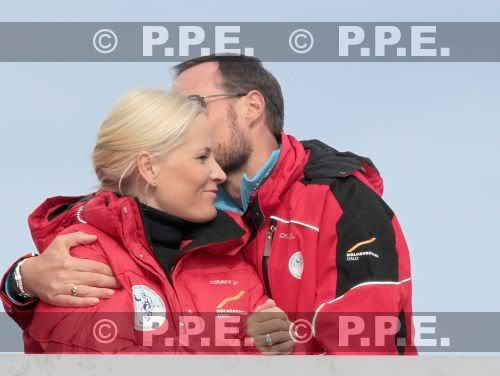 Christening of Prince Joachim and Princess Marie's daughter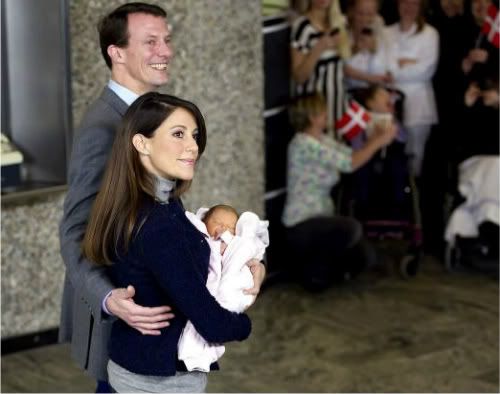 The Danish Royal Court announced that the daughter of Princess Marie and Prince Joachim will be christened on Sunday, May 20th, 2012 at Møgeltønder Church.

So basically, we have to wait two more months for the name. :(

It's thought that the name will likely include a reference to the Prince's mother, Queen Margrethe, and possibly the Princess' mother, Françoise.


Sources
1 | 2 | 3 | 4 | 5 | 6 | 7 | 8 | 9 | 10