From
Kaká's official Facebook
: "

Look who came in for lunch today."


Zac Efron is a Madridista. Flaw free choice imo!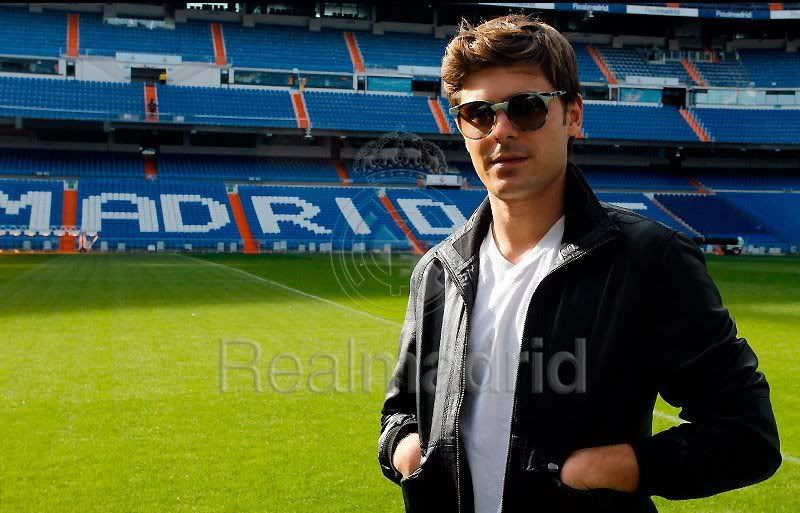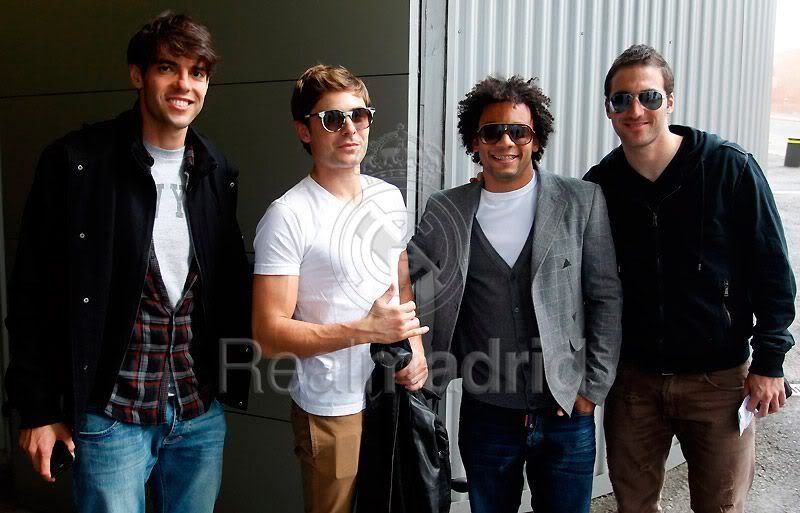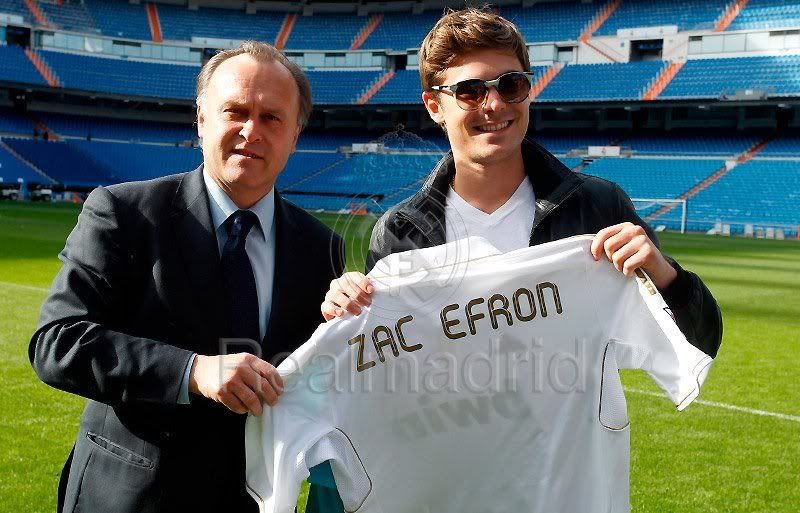 The two took a picture after meeting at a restaurant in Madrid today. After a training session earlier today, Kaká was one of the first team players to had lunch at the Santiago Bernabeu restaurant, according to Real Madrid's official site. Cristiano Ronaldo was not present because he has the flu.



Grandpa Ricardo Carvalho



The Angel again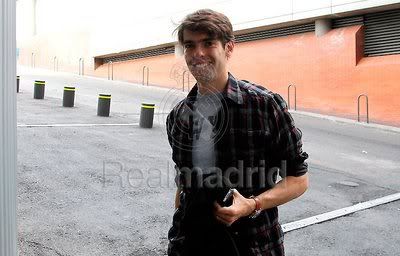 Ginger Beard King, Xabi Alonso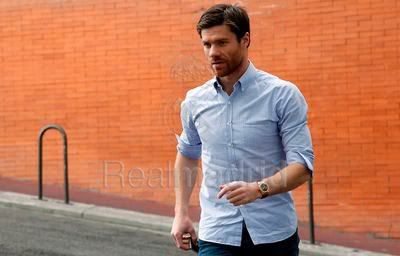 Golden Tush, Gonzalo Higuain.
Pony Sergio Ramos
Mesut
Özil & Sami Khedira aka German Princes
San Iker Casillas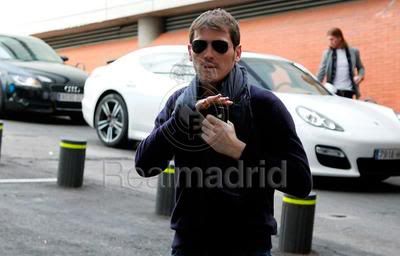 Turkish Ambassador, Nuri Sahin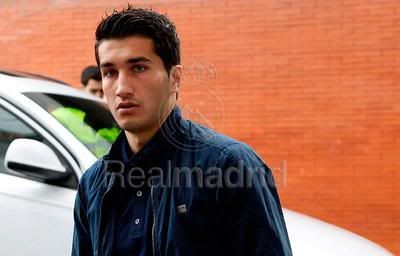 The Batmobile gets towed!
He only bought it a month ago, but it appears footballer Cristiano Ronaldo's £200,000 Lamborghini Aventador has already broken down.

The Portuguese footballer was on the way to Real Madrid teammate Pepe's birthday in the Spanish capital when the black supercar ground to a halt. So the 27-year-old had to call in mechanics to see if they could get it moving, before it was towed away.
As Ronaldo's assistants waited for a tow truck to arrive, the Lamborghini was moved to a nearby pavement for safety.
Meanwhile, with two men keeping a safe eye on his expensive car, Ronaldo hailed a cab to Pepe's 29th bash.
Onlookers seeing the vehicle being placed on the tow truck could have been forgiven for thinking Ronaldo was being punished for parking illegally. Around the UK, footballers and their supercars have regularly been spotted getting ticketed for parking in disabled bays or no-parking zones.
Ronaldo treated himself to the car last month as a present to himself for his 27th. The car goes from 0 to 100 kilometres-per-hour in just 2.9 seconds and has a top speed of 349.2 kph.

But with the average speed limit in central Madrid being 50kph, Ronaldo probably doesn't get anywhere near his top speed.
Ronaldo is renowned as a huge fan of luxury cars.
Since he signed with Manchester United nearly nine years ago, he has owned a Ferrari 599 GTB Fiorano, Bentley Continental GT Speed​​, Porsche Cayenne Turbo, Rolls-Royce Phantom, Audi R8, Bugatti Veyron, BMW X5 4.8 iS, Bentley Arnage, Ferrari F430 and Porsche 911 Turbo.
In 2009, he famously wrote off his £200,000 Ferrari just two days by crashing it in a tunnel in Manchester.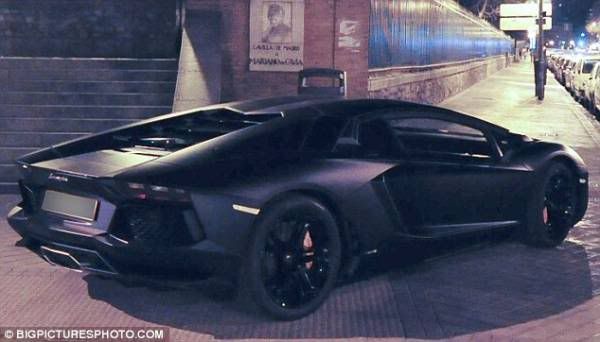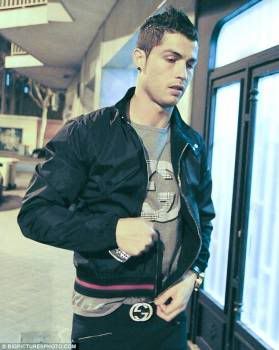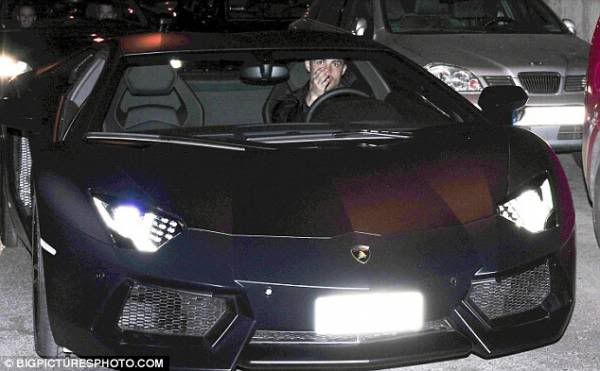 Sources:

http://www.realmadrid.com/cs/Satellite/es/Actualidad_Primer_Equipo/1330089883970/noticia/Noticia/La_plantilla_del_Real_Madrid_comio_en_el_restaurante__Puerta_57_.htm
https://twitter.com/#!/realmadrid/status/177814946325868544/photo/1
http://www.dailymail.co.uk/tvshowbiz/article-2112106/Cristiano-Ronaldos-brand-new-200K-Lamborghini-towed-away-breaking-down.html