Sienna's Falling Stardust

Stardust is a fantasy, adventure love story. In the sleepy English village of Wall a young man named Tristian (Charlie Cox) goes on a quest to win the heart of his beloved, Victoria (Sienna Miller). His journey in search of a falling star Yvaine (Clarie Danes) takes him into a magical world where he faces the witch, Lamia (Michelle Pfeiffer) and a pirate, Capitan Shakespeare (Robert De Niro).Here are the first pictures of actress Sienna Miller, 24, from the set of Stardust directed by Matthew Vaughn (Snatch, Layer Cake). Sienna's got on some nasty hair extensions -- limp, long, dry and stringy. Gi-rosssss! Cute umbrella? Stardust is set for a June 22, 2007 release date. More pictures behind the cut!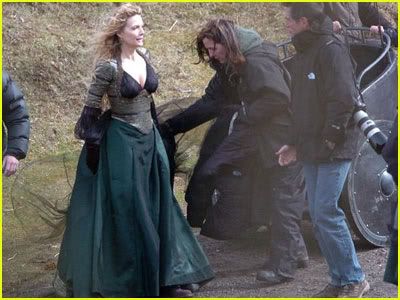 In costume, Michelle Pfeiffer, 48, films a scene from Stardust on the Isle of Skye, Scotland, Great Britain.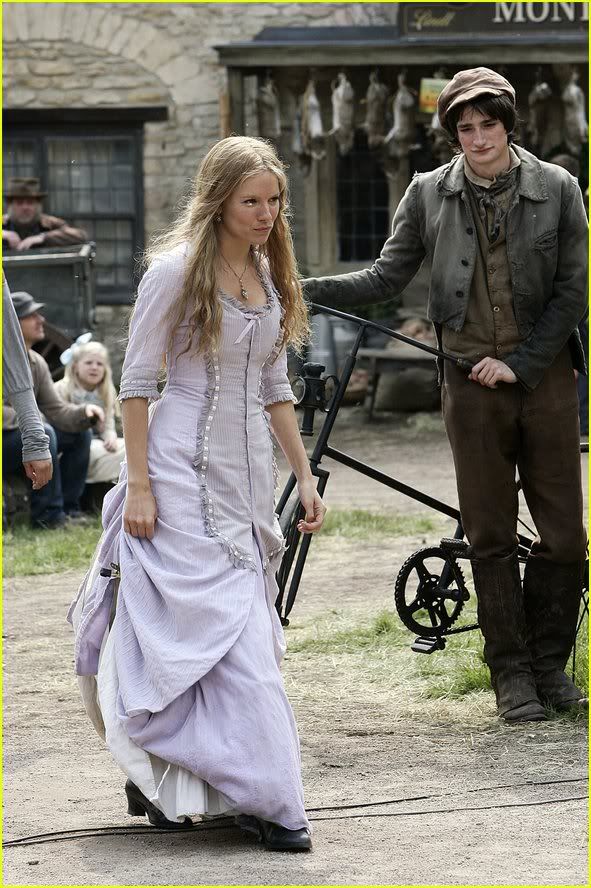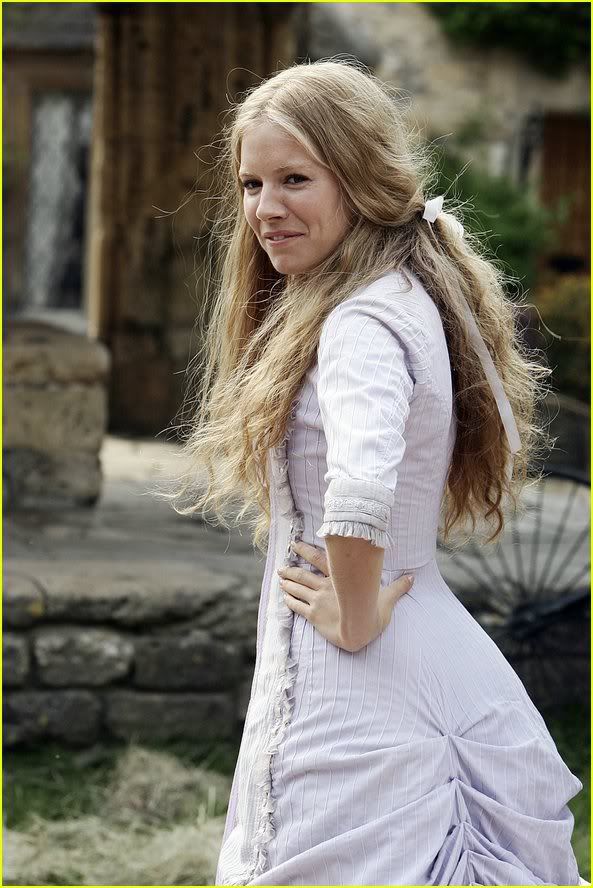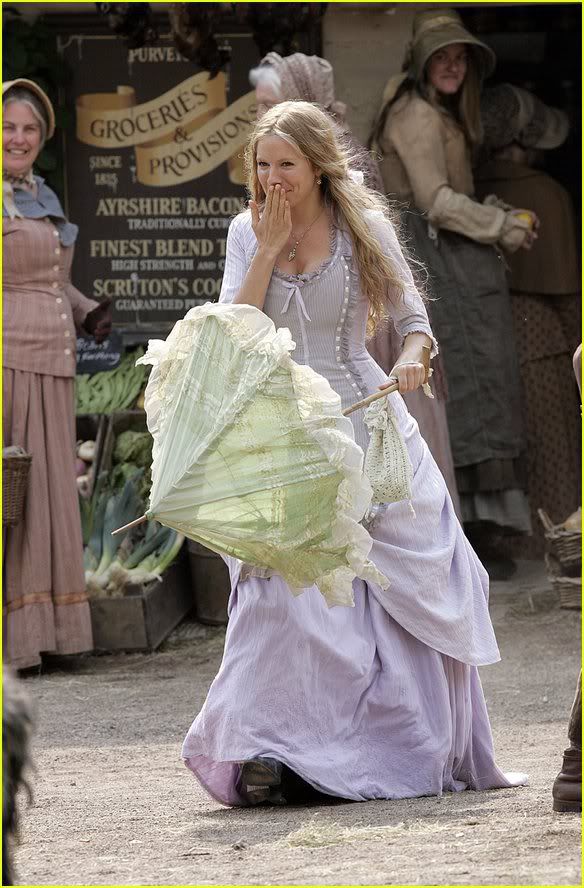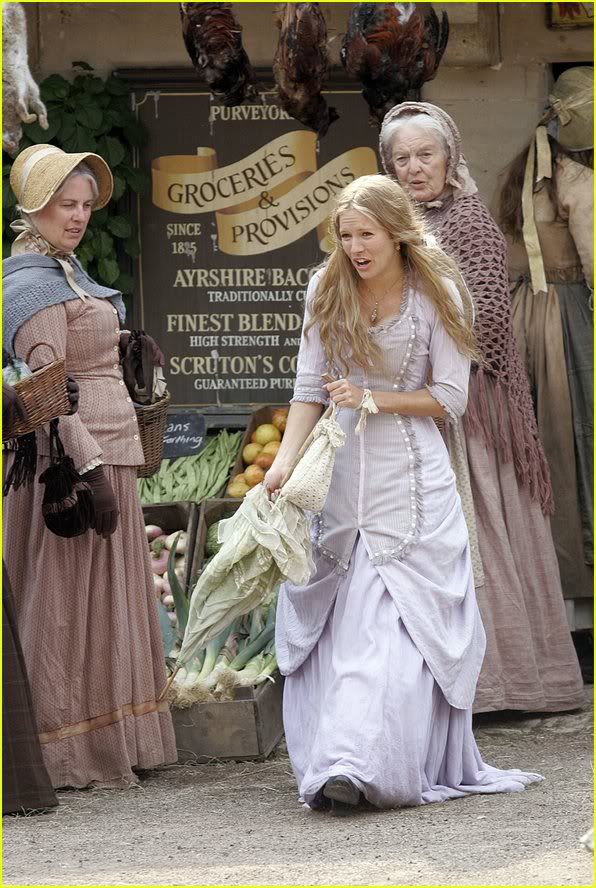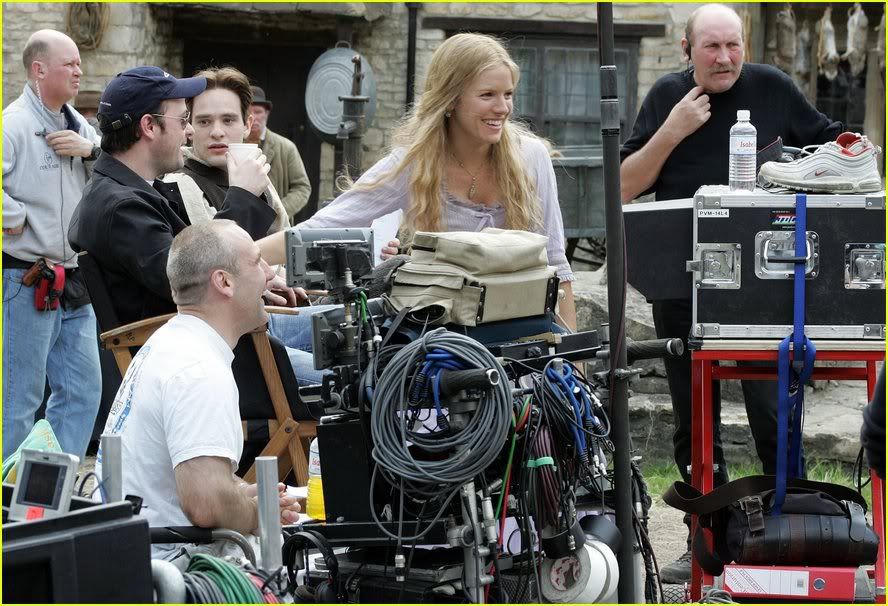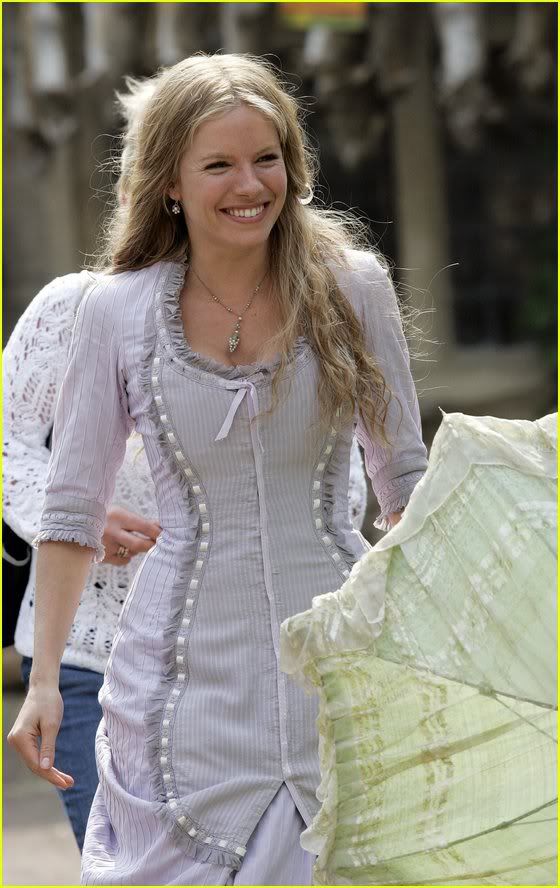 source: justjared