Fashion in the 1990s was very eclectic; grunge and hip-hop in the music scene influenced major trends. It was a fun decade for fashion because people were experimenting with different colors, patterns and sizing.

It was a time that accepted baggy attire and oily, greasy hair was appreciated. Looking back, it was an amusing decade full of the oddest trends.

Iconic fashion trends from the 1990s are mostly known as faux pas. There are actually some trends that are terrific from the '90s. Here are some of the 10 best trends that should be brought back if they haven't been already.

1. Grunge fashion and music: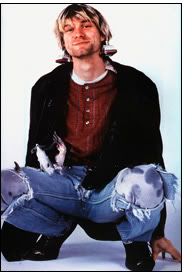 The lead singer and guitarist of Nirvana, Kurt Cobain, made the grunge scene in the early 1990s popular among teenagers and fans. This style was the easygoing "I just woke up" look many achieved effortlessly. Greasy, messy hair and an attitude to match the part, this look was everywhere.

2. Doc Martens: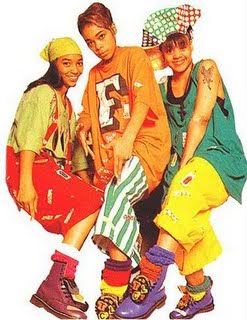 These shoes were seen all over the '90s. Whether it was the 3, 8 or 10-eye shoe or boot, it was sported in any color and worn with almost anything from dresses to jeans.

3. Slap bracelets:


Transforming from a plastic stick to a bracelet just by slapping it on your wrist, they were colorful, cheap and fun. It was also a flexible and affordable fashion accessory for everyone.

4. Flannel:


Flannel is still trendy today as if the '90s never ended. Whether you were a grunge adolescent going to a Pearl Jam show or a cowboy, flannel matched whatever style you rocked. It was a well-liked item from that era.

5. High-waisted jeans:


Also known as the mom jean, these slightly-tapered-at-the-ankle blue jeans came up to a woman's belly button. Every female wore these with a baggy or tight shirt tucked into them. These were commonly seen on actresses and models such as Sarah Michelle Gellar and Cindy Crawford.

6. Fanny packs:
This is the greatest invention ever because it lets you keep your shoulders and hands free by attaching a mini-bag to your waist. You can fit a surprising number of things in them as well. They come in different sizes, colors and styles, from genuine leather to canvas.

7. Beanies:
A fashionable and great way to keep your head warm, knitted or crocheted, beanies were seen globally around the world from Johnny Depp to the young Olsen twins. Beanies remain just as popular today as they did back then.

8. MC Hammer pants:


These pants were still popular in the '90s because of the loose fit. The parachute pants had crazy designs on them, from cheetah print to basic black. They are fashionable and comfortable as if you're wearing pajama pants. Contemporary designers such as Stella McCartney to Alexander Wang have toned them down to the wearable version we see today. No wonder MC Hammer always wore them.

9. Chain wallets:
Want to look cool and keep your wallet safe? Invest in a sterling silver chain that attaches to your wallet and hook it around your jean loop. Cobain always wore these and so do your average Harley Davidson bike crew.

10. Chunky shoes:
Those chunky-soled shoes for women are back. The higher the better, and the freakier they look, the more '90s you will feel. From Mary Jane shoes, heels and sneakers, a thick platform on everything means added height and a superior homage to the '90s.

DRAGON BALL HELPS TOEI ANIMATION BRING IN THE BIG BUCKS



From April 2011 to September 2011, 6 months, Toei made $46.74 million United States Dollars (USD) from just One Piece and Dragon Ball Z licensing and video releases! In all of 2010 they made $81.57 million USD from those two franchises in licensing and video releases. At the rate they are currently going, Toei is on pace to make almost $94 million from just two franchises!

If the numbers are correct, from all of their franchises and endevours combined in 2010, Toei Animation made a total of $342 million USD (26 billion yen). They project to make $381 million USD (29 billion yen) this year when it's all said and done! Congrats Toei, keep up the awesome work!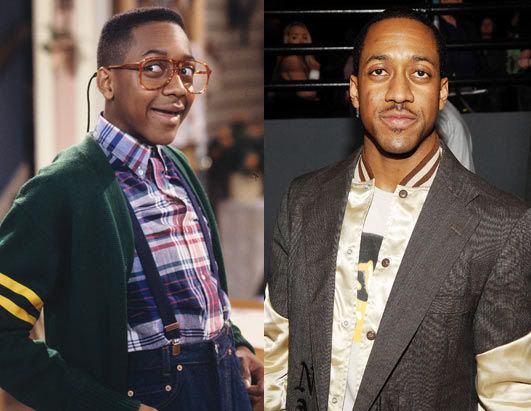 Jaleel White Will Endorse Your Holiday Product for Only $14K

Jaleel White stole America's heart in the 90s as the nerdy but loveable Steve Urkel on Family Matters. Ever since, as the holiday season rolls around each year, we ask ourselves: "Does Jaleel have any last minute holiday gift ideas?"

Glad you asked! You see, there is profitable niche of the PR industry which helps to supply stupid filler content to cash-strapped local news stations. Your local news station gets a free story about, for example, "The Hottest Gifts This Holiday Season," and the PR firm gets to sell placement in that pseudo-story to any company that wants to market its wares to you, the unsuspecting local news viewer. (All with proper disclosure, of course (LOL).) And here's the hot new offer from A-1 Broadcast announced via press release today: "TV SITCOM ICON JALEEL WHITE HAS LAST MINUTE HOLIDAY GIFT IDEAS." By god, what a stroke of luck! But how can I take advantage of Jaleel's sudden holiday shopping brainstorm?

LIVE FROM LOS ANGELES, it's the most wonderful time of the year, but many American's procrastinate when it comes to holiday shopping, especially when budgets are tight. It's a good thing too because our host, Jaleel White is one of America's favorite TV Icons, will share with a national audience all of the fantastic gift ideas and deals available just before the busiest shopping day of the year.

Jaleel White is best known for his role as Steve Urkel on the ABC sitcom, Family Matters. White got his start on TV commercials at the age of three. He landed his first television role as the son of Flip Wilson and Gladys Knight on the CBS series Charlie and Company. Most recently, White starred in this summer's hit children's movie, "Judy Moody and the Not Bummer Summer."

Partners include all holiday gifts and services.

Heavy D & The Boyz's Top 10 Billboard Hits


The 44 yr. old rapper/songwriter/dancer was found conscious near his Beverly Hills home at 11:25 a.m. PST when a 911 call was placed, according to TMZ. Heavy D was then rushed to a near by hospital in Beverly Hills but tragically pronounced deat at 1 p.m. PST.


Heavy D, born Dwight Errington Myers, was influential to the hip-hop world. Heavy D effortlessy infused reggae -- inspired by his hometown of Jamaica -- with R&B and pop. With great charisma, Heavy D & the Boyz -- comprised of high-school friends DJ Eddie F, Trouble T-Roy, and G-Wiz and himself -- crossed over to mainstream with 90s party favorites such as, "Now That We Found Love" and "We Got Our Own Thang."

in commemoration of the original overweight lover, we've compiled Heavy D & the Boyz's top ten Billboard hits. The titles are ranked by peak position on Billboard's R&B/Hip-Hop Songs chart. Ties broken by the number of weeks spent at peak position, followed by number of weeks on the chart.

10. "Who's the Man? (No. 52, 1993)




Lest you think "the overweight lover" was only into rapping about the bedroom, Heavy D saw this Michael Jackson name-checking, Steve Miller Band sampling boast track about his skills on the mic (and everywhere else) slip up to No. 52 on Billboard's R&B/Hip-Hop Songs chart in 1993.



9. "Nuttin' But Love" (No. 18, 1994)

1994 was a very good year for Heavy D. This ode to ladies who he loves despite their love for lucre -- and its video featuring comedian Chris Tucker and a variety of Gals primping in front of Central Park -- was one of three tracks he took into the top 20 of the R&B/Hip-Hop Songs chart that year.



8. "Black Coffee" (No. 15, 1994)



Hev's smooth rap about his love for "dark skinned, light skinned" girls "who stay busy all day" sailed into the top 20 of the R&B/Hip-Hop Songs chart in 1994, buoyed on a video full of hotties dancing around the red-suited rapper.



7. "Is It Good To You" (No. 13, 1991)



This mid-tempo 1991 jam, which came the same year as Heavy D's then-ubiquitous hit, "Now That We've Found Love," found him doing what he does best, suavely ensuring his ladyfriend is satisfied with his erotic ministrations. And in case you didn't get the point, he helpfully includes lots of cherries in the vides. It was a winning combination, the track peaked at No. 13 on the R&B/Hip-Hop Songs chart.



6. "Don't You Know" (No. 12, 1988)



A white limo pulls up to the Sheraton. Cue the synth-heavy slow jam. Hev absconds behind a custom "do not disturb" sign in his hotel room and pens this love letter to a girlfriend he's kept guessing about his feelings. "Don't you know?", he writes, "I love you. "Not only that, he wants to marry her now that he's making records. Awww. A sweet sentiment he took to No. 12 in 1988.



5. "Gyrlz, They Love Me" (No. 12, 1990)



It may not been as big on the Billboard charts as the other two "Big Tyme" singles, but "Gyrlz, They Love Me" cemented Heavy D as the "overweight lover" by showcasing the rapper dropping a string of smooth come-ons to his female target. Gotta love that saxophone breakdown, too.



4. "We Got Our Own Thang" (No. 10, 1989)



Another hit from 1989's "Big Tyme," "We Got Our Own Thang" gave Heavy D & the Boyz's a Top 10 hit on the R&B/Hip-Hop Songs chart. The track may have been perfect for radio, but the song's music video -- featuring Hev busting dance moves with the best of 'em -- helped establish the rapper as an instantly recognizable (and likable) personality.



3. "Somebody For Me" (No. 8, 1989)



As one of the hits on Heavy D & the Boyz's breakout album "Big Tyme," "Somebody For Me" helped introduce Heavy D's combination of featherweight rhymes and pop hooks to the mainstream. Looking back, Heavy D's promotion of monogamy -- "A relationship! A commitment! Something to live for!" he crows -- was fairly groundbreaking for mainstream hip-hop.



2. "Now That We Found Love" (No. 5, 1991)



Arguably his most recognizable and long-lasting single, Heavy D's "Now That We Found Love" was assisted by an indelible hook by Aaron Hall and a music video that features a dance crew rocking a deserted alley while sporting some candy-colored, in-retrospect-ridiculous rain coats.




1. "Got Me Waiting" (No. 3, 1994)



A silky-smooth single from Heavy D & the Boyz's 1994 full-length "Nuttin' But Love," "Got Me Waiting" showcases Hev's laid-back flow even as he's professing, "I want to know cause if I don't, it's going to haunt me/Yo, word up -- you got me thinking you want me." Heavy D's biggest Billboard hit is perhaps his most well-rounded single -- and a defining piece of the artist's legacy.




Source 1 2 3 4




Sorry I'm late today you guise I was too busy having fun at Mushroom Kingdom in Times Square :D
I hope that
sessile29 and
fruitariyum will be happy with this post :3