+ Duke & Duchess of Cambridge visit HRH Prince Frederik & HRH Princess Mary in Denmark
+ HSH Prince Albert & HSH Princess Charlene of Monaco give exclusive Today Show interview
+ HRH Prince Daniel & HRH Princess Madeleine of Sweden attend Gala Dinner in NYC
+ Charlotte Casiraghi featured in Karl Lagerfeld's new book
Giving their admirers a treat, two of the most charismatic ladies on the royal scene met this week.
Mary of Denmark welcomed royal rookie, the Duchess of Cambridge, to Copenhagen. Having both been commoners who married future kings they probably had a lot to talk about.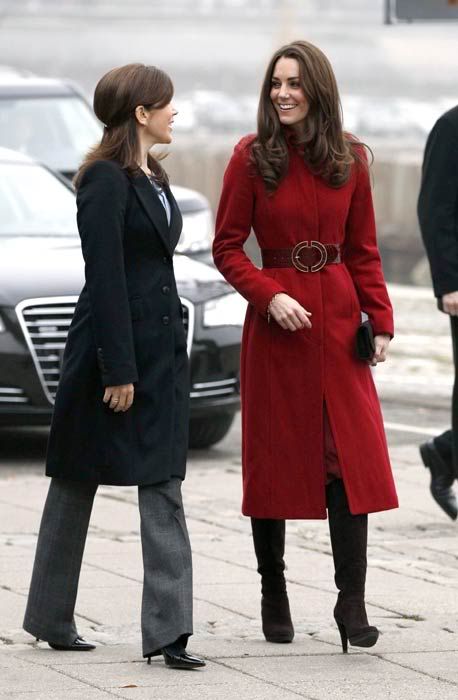 But it wasn't a social occasion – the elegant pair have joined forces to help crisis-hit African children.
The duo – joined by their husbands Prince William and Crown Prince Frederik – toured UNICEF's global crisis center in the Danish capital.
After attending a briefing, the royal visitors were due to roll up their sleeves and pack emergency medical kits, which are being sent to malnourished children in East Africa.
During a talk on nutrition, the couple were offered a taste of a special high-protein peanut paste being included in the packages. William scooped up some of the paste with his finger before passing it on to his wife, who declined the offer to taste it.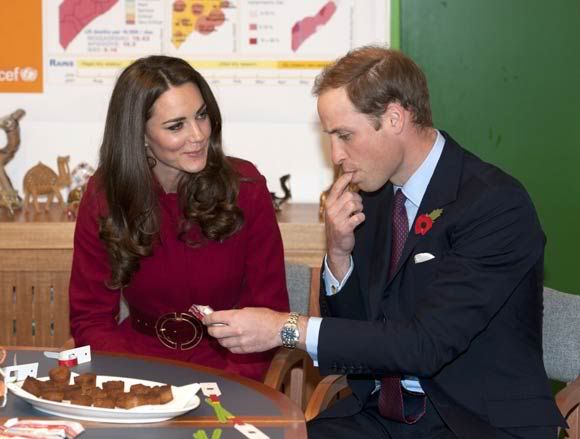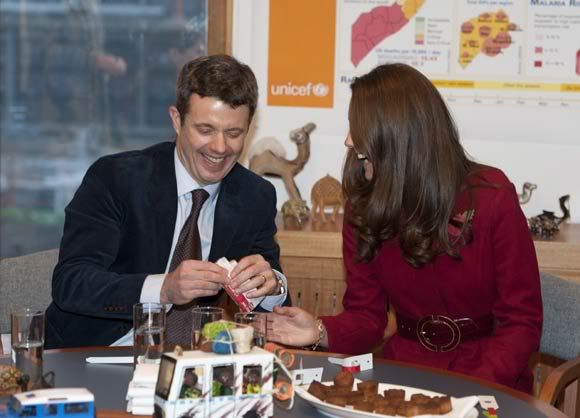 Kate looked elegant in a long red coat for the occasion while Mary stepped out in a navy blazer.
Helping Africa is a cause close to both Mary's and Kate's hearts.
Denmark's future queen visited Kenya recently on an emotional mission to a refugee camp housing women and children fleeing the famine in conflict-ridden Somalia.
And the Duchess and her husband have a long-standing affection for the part of the world. It was in Kenya where they became engaged just over a year ago.
William said the crisis had been going on for 100 days and with the rains about to come, disease would become a huge issue. He said that despite the financial troubles going on around the world what was happening in east Africa would really "put everything into perspective".
His wife added that she'd been "shocked" by the scale of the disaster. "Hopefully this (visit) will put the light back on this terrible crisis," she said.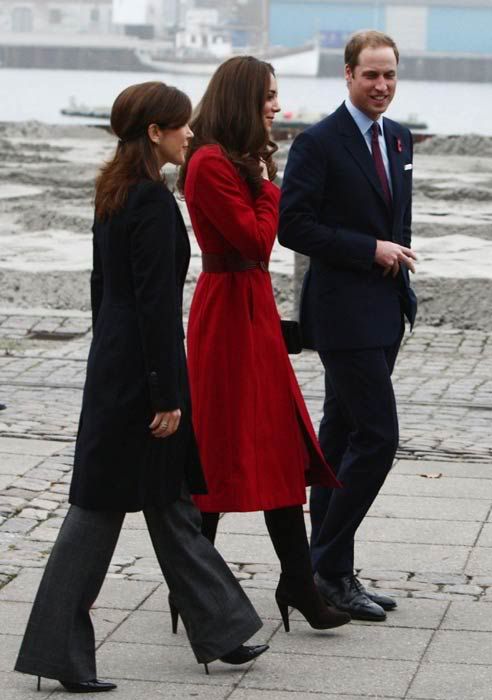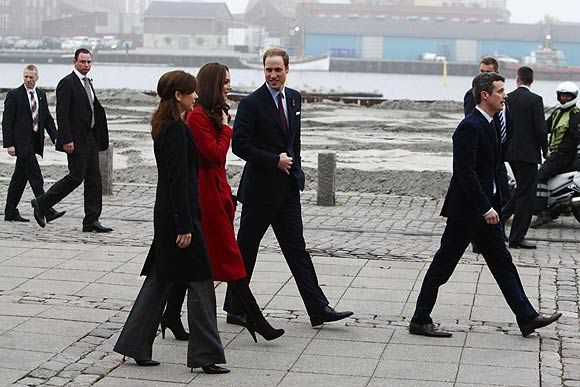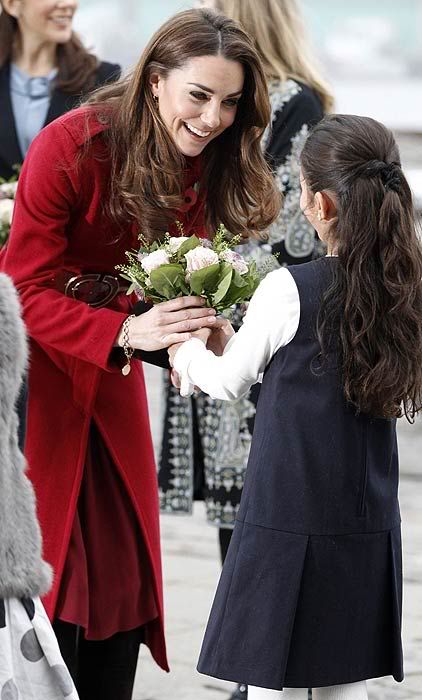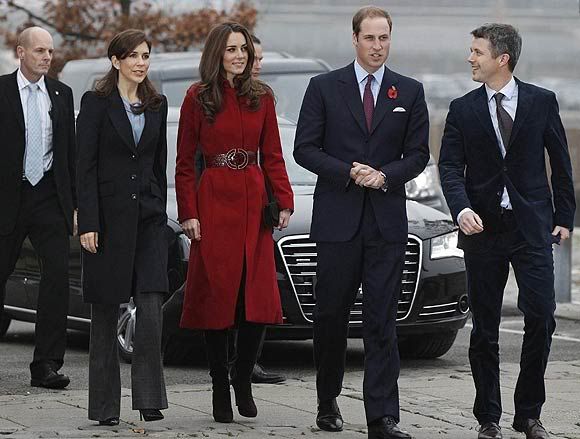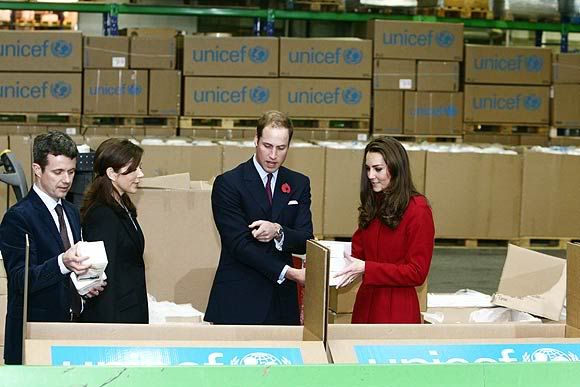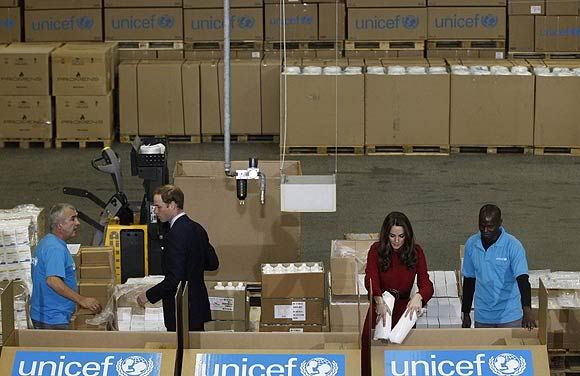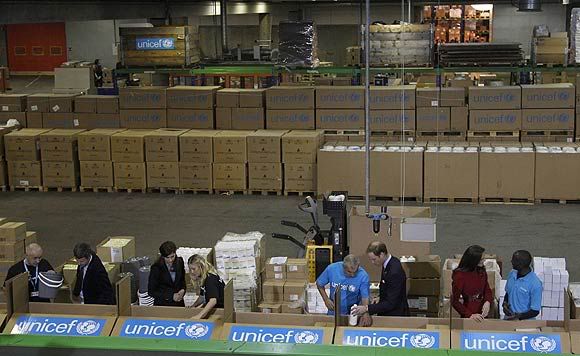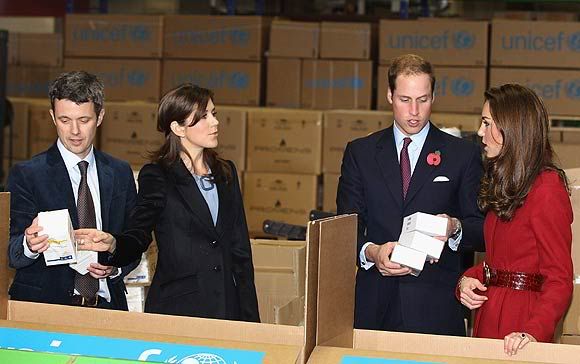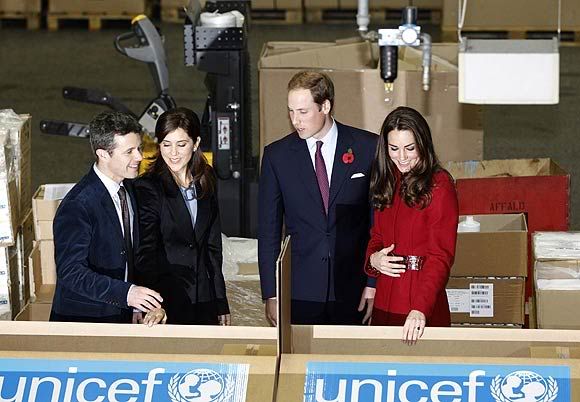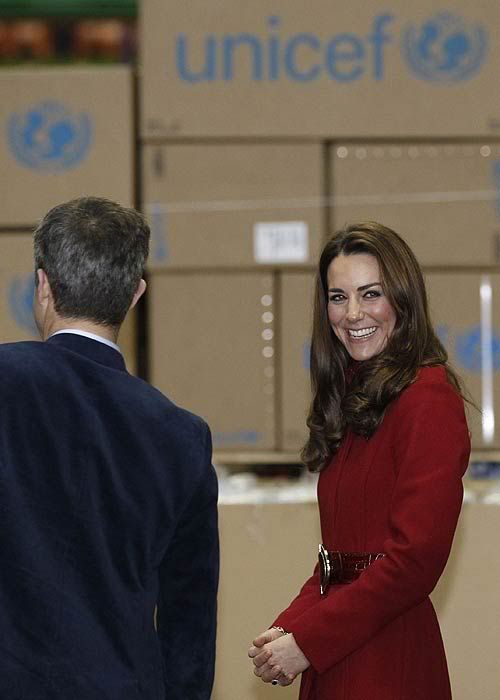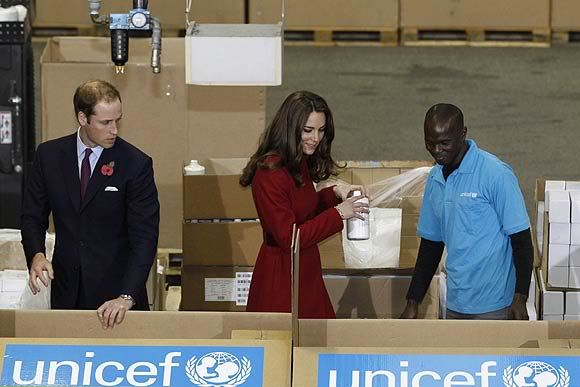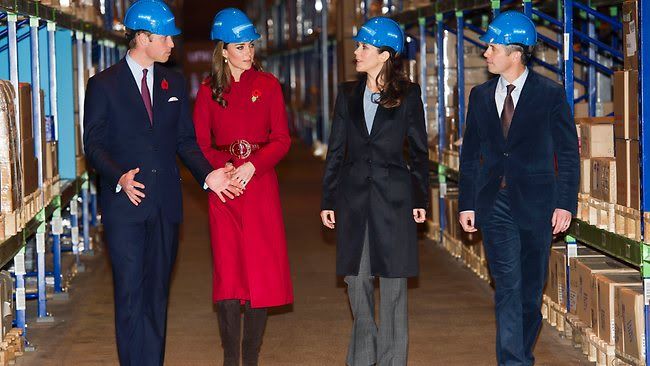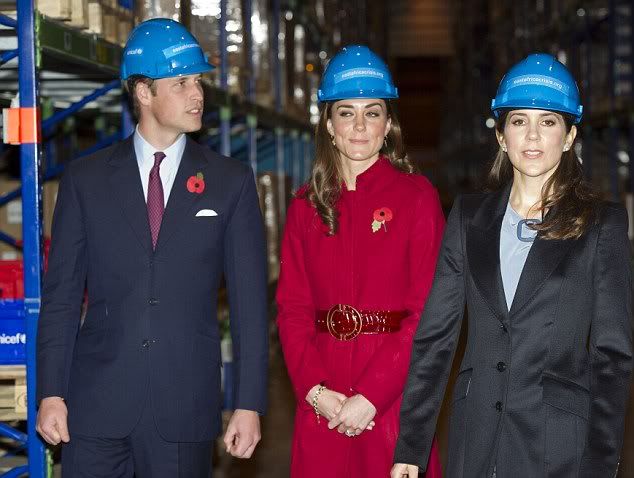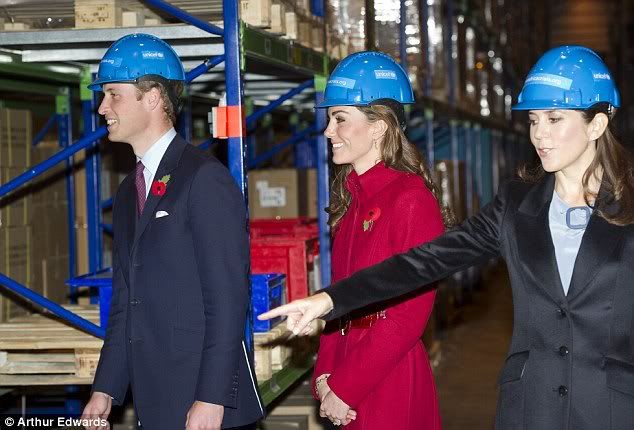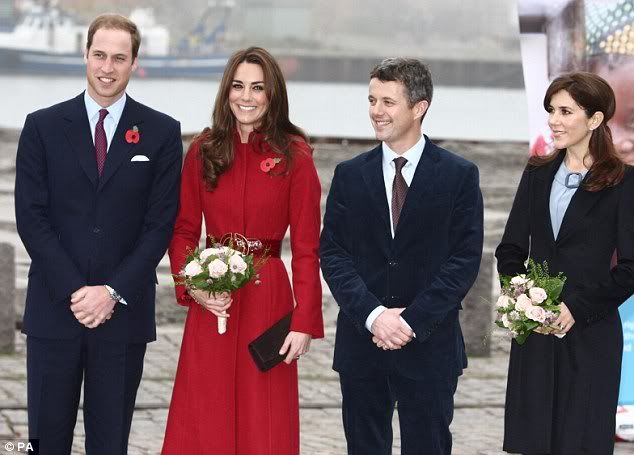 Media reports of her cold feet 'just sounded hilarious,' Princess Charlene told TODAY
I can't get the video to embed, so
here's the link
.
Charlene Wittstock looked serene at her July 1 wedding to billionaire Prince Albert II of Monaco. But up until the day she said "I do," she was dogged by reports she had tried to run away from her opulent nuptials.
In an exclusive interview with Matt Lauer on TODAY Wednesday, the 33-year-old former Olympian from South Africa said that she was a victim of the press's overactive imagination in the hoopla leading up to a royal wedding.
"Why would you go through all this effort to have this fantastic, you know, couple of days and have our most intimate, dearest friends come and join us for us to be reluctant?"
Princess Charlene said as she sat alongside her new husband. "You know, for me, it just sounded hilarious."
Princess Charlene told Lauer she understands the European media was latching onto a story of royal magnitude — even if it was imagined.
"It was a wonderful opportunity for them to ride on something, you know, (a) negative spin, because people would buy the magazines or listen to all the negativity,"
she said.
Prince Albert may understand the story even better — the only son of the late Prince Rainier III and the late American actress Grace Kelly, Albert had generated headlines all his adult life for his rich and varied dating life, during which he fathered two children born out of wedlock. That the lifelong bachelor was finally marrying at age 53 may have signaled an end to the press's obsession with his personal life.
"I think there were, you know, part jealousy, part, people that were envious or did not like the fact that we were finally coming together and marrying," Prince Albert told Lauer.
Still, Prince Albert faced even more scrutiny for allegedly looking more serious than blissful at the Catholic wedding ceremony before 800 onlookers at the royal palace in Monaco.
"It is unfair," he said, turning to Princess Charlene. "I thought I paid attention to you and smiled at you many times." Laughing, he added, "Maybe that's not enough for some people."
Now, media types are on a royal baby watch as they wonder when Prince Albert, who ascended to the throne with his father's passing in 2005, will produce a legitimate heir. The 19-year-old daughter he fathered with a California woman and the 8-year-old son he fathered from a relationship with a flight attendant from Togo are not, per Monaco's Princely Law, considered heirs.
With Prince Rainier in failing health in 2002 — and his only son still not married — the Monaco constitution was amended to include females in the line of succession. It means that if Prince Albert II passes before producing an heir, the throne would fall to either of his sisters, Caroline or Stephanie.
"What it means is that it can go through the other siblings in the family," Prince Albert told Lauer. But
Albert also noted that should his marriage to Wittstock produce a daughter but not a son, she would be first in line for the throne.
But for now, the royal couple seems to be reveling in their first year as a married couple. Princess Charlene joked that her training as a world-class competitive swimmer has come in handy.
"I think I kind of went into Olympic mode, really," she said of the spotlight that shone on her nuptials. "I was in the zone, and I don't think anything was affecting me at that time."Prince Albert also said he is ever mindful of his family's American connection via his mother
, the Philadelphia, Pa., native who rose to big screen stardom before retiring from acting to marry Prince Rainier in 1956. Prince Albert and Princess Charlene attended the 29th Annual Princess Grace Awards benefit in New York City on Tuesday.
He said it warms his heart at how warmly his mother, who died in a car crash in 1982 after suffering a stroke, is remembered.
"I'm still amazed at how many people not only remember her, but look up to her as a model and as an icon," he told Lauer.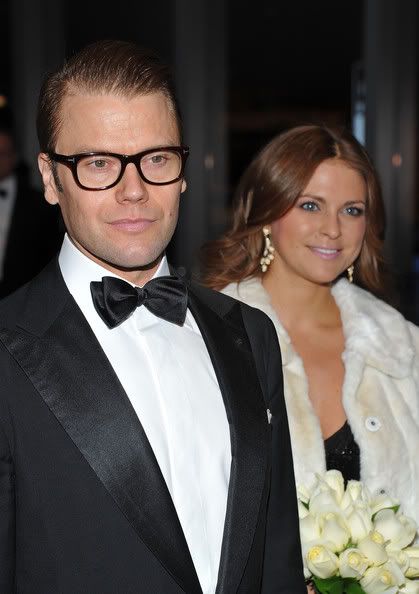 On November 1, 2011, H.R.H. Prince Daniel of Sweden along with his sister-in-law, H.R.H. Princess Madeleine, attended the Swedish-American Chamber of Commerce pre-conference gala dinner held at the IAC Headquarters in New York City.
Tomorrow the royal duo will attend the Swedish-American Chamber of Commerce conference to be held at the Citibank Headquarters. The theme of the event, From Farm to Fork, examines the:
…sustainability in the food chain – from growing and harvesting, processing, packaging, distribution, cooking, and consumption to waste management, and to raise awareness of this important issue.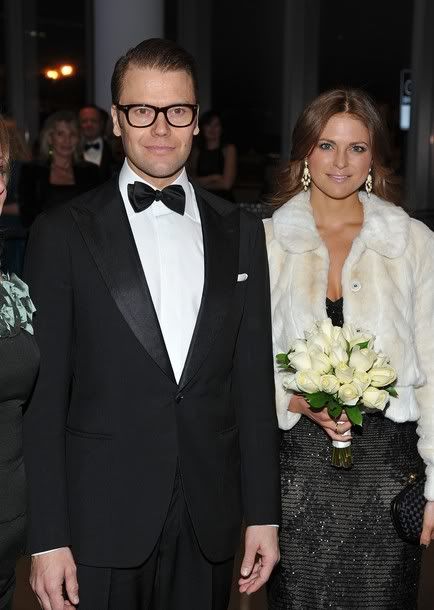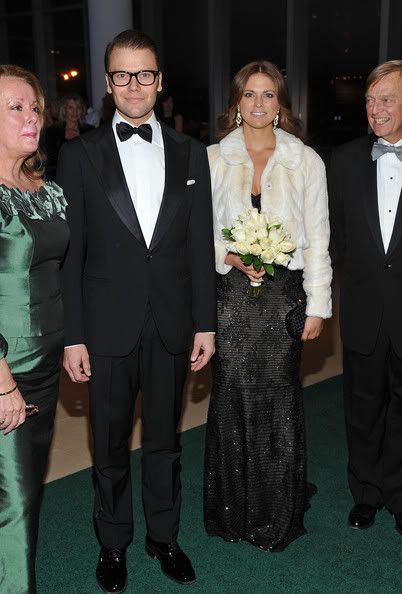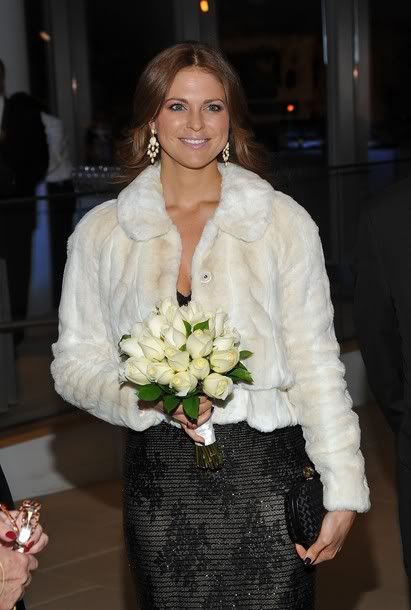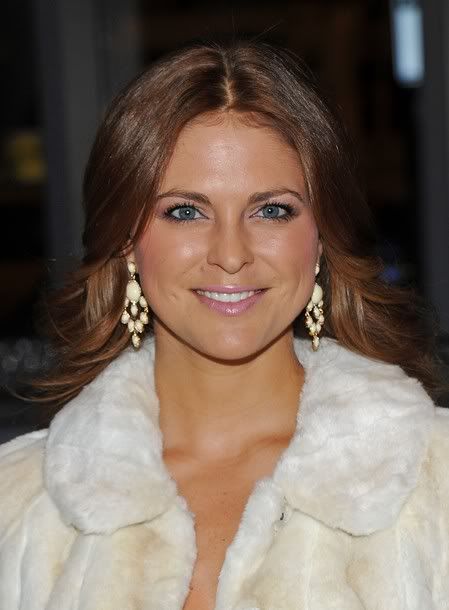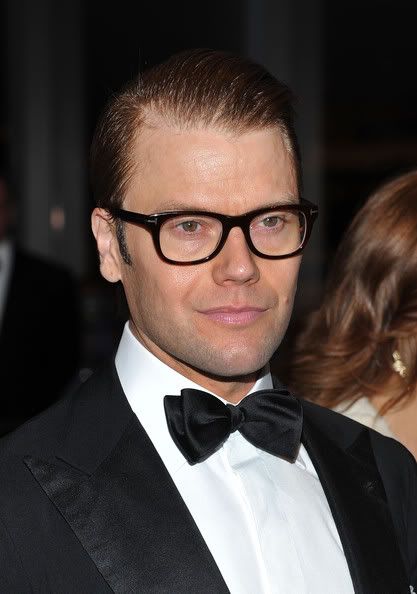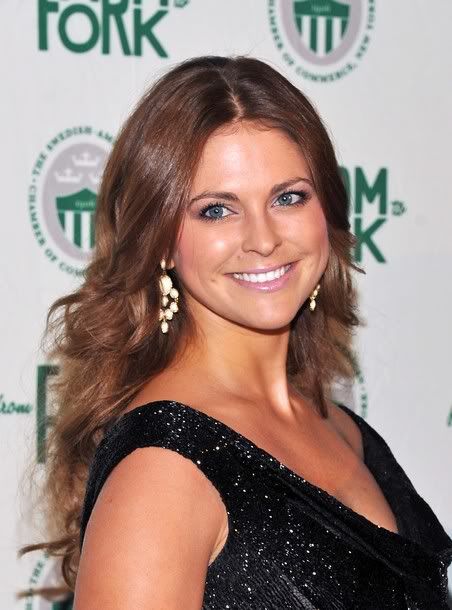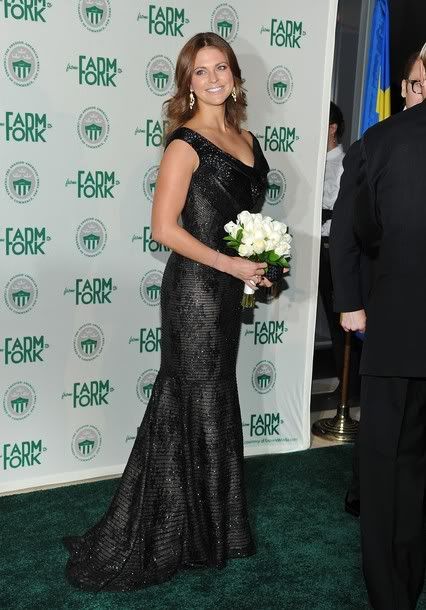 Karl Lagerfeld's new book, still in production, features models and actresses all wearing the iconic boucle Chanel jacket created by Coco Chanel in the Twenties.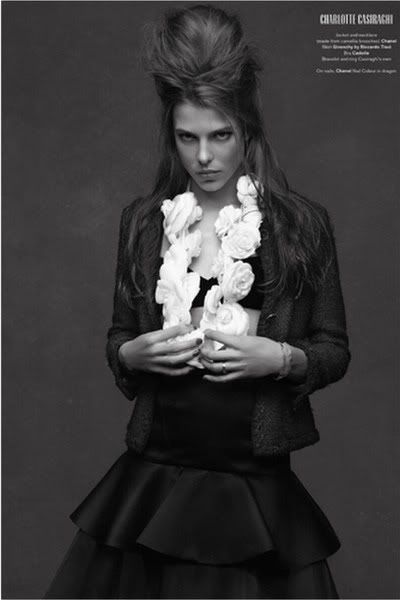 Sources:
1 | 2 | 3 | 4 | 5