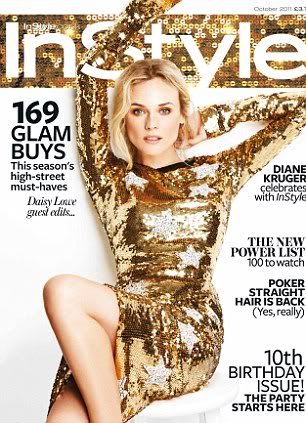 She's a sexy German-born blonde who despite her stunning good looks can
often get it wrong on the red carpet. (
Eh?
) But actress Diane Kruger says she doesn't care what people think about her and likes to experiment with her wardrobe. As she posed for a stunning set of pictures in some contemporary and unusual outfits, the
National Treasure
Inglourious Basterds star said fashion is all about not playing it safe.
Speaking to InStyle magazine in an interview to accompany the shoot, she said: "I don't have my own stylist. And I like to be a little different - in LA, everyone wears the same dresses. I think my background as a model helps, because I like experimenting and I'm not afraid of fashion or what other people think of me. Sure, I've worn dresses people didn't like, but I enjoy the expression of clothes. What you wear is one of the only things about yourself you can manipulate."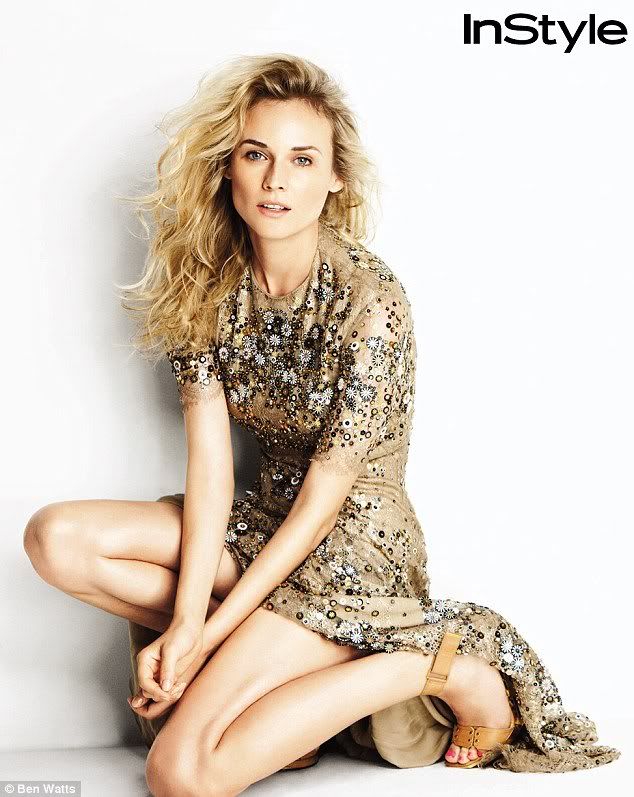 However, while she thinks that everyone in LA looks the same, Diane, 35, said living in the city helps her stick to a healthy lifestyle.
She admits to treating herself to rich foods on occasion but finds it hard to indulge in a city where everyone is so health conscious. She said: "I watch my weight here because you have to be driven everywhere," she said. "But on the other side, the lifestyle is incredibly healthy. If you smoke, you are Satan. Drink, you're an alcoholic. Eat bread, you're crazy. That helps keep everything in check."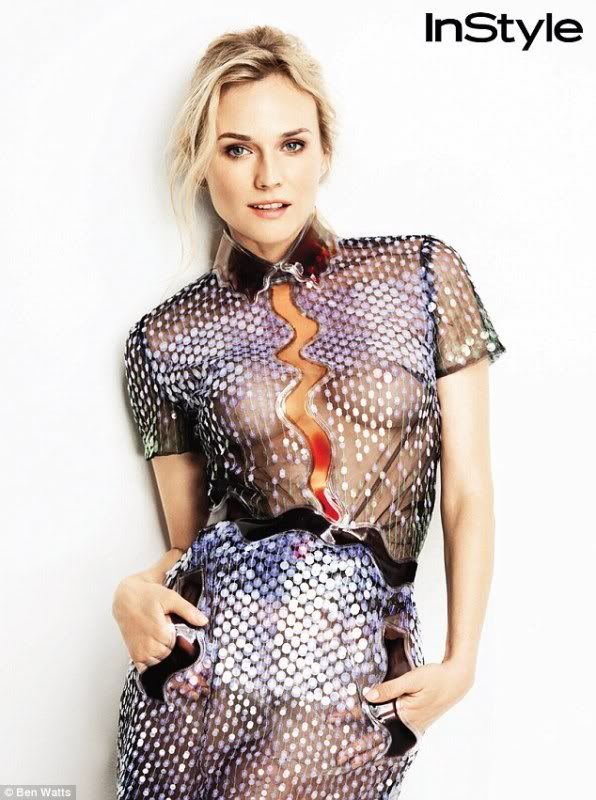 Diane was married to French actor and director Guillaume Canet from 2001 to 2006 and has been dating actor Joshua Jackson ever since. But she has ruled out getting married again even though she would like to be a mother one day.


She said: "I'm over marriage. No marriage for me. But I definitely want to have kids. I have three goddaughters - I'm not sure why they trust me, because I have no experience with children - but I try."
"One of my goddaughters is in London and Josh and I love London. When we go, I take her to the park, the zoo and [toy shop] Hamleys." Diane believes that her relationship with Jackson, 33, works so well because they are both independent and have their own interests. She said she is happy that they both allow each other to live their lives and do their own things and said it's healthy for women to spend time apart from their partners.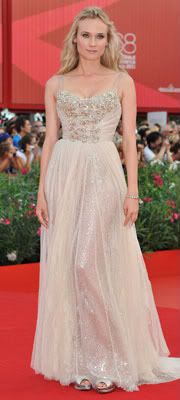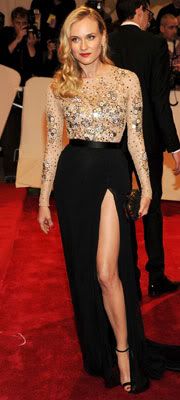 She explained: "Life is more important than work. We just celebrated our fifth anniversary. We met up in Paris, gave each other gifts and went to dinner - it was just lovely being together. It's hard sustaining relationships at a distance, but if you want to be together it comes down to that. And I have had failed relationships because of a lack of commitment to that."
"But we have the three week rule - we have to see each other, otherwise you drift. But we also enjoy our independence. We have our own lives and have a lot to bring back into the relationship because of that.
I'm very independent. I'm not sure how I'd deal with someone who wanted to be with me 24/7."
Sources:
1
|
2
ONTD, what is your favorite Diane look?