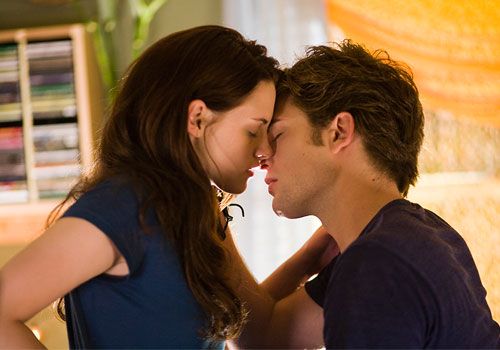 Robert Pattinson has shared his take on the sex scene in The Twilight Saga: Breaking Dawn - Part 1. The 25-year-old confessed that he wanted his character to cry after sleeping with Bella Swan (Kristen Stewart) for the first time.

"I wanted to have it as a line so much, 'I bit through all the pillows. Every. Single. One'," Pattinson told Entertainment Weekly. "And then [Edward would] start crying."

Pattinson went on to joke that Edward's tears would not be motivated by Bella, but by the fact that he had destroyed the couple's bed.

"By the way, that's what [Edward] should be ashamed of in the morning," Pattinson said. "All those beautiful pillows! Egyptian cotton! 'I ruined this bed!'"

In May, Stewart insisted that the sex scene in the forthcoming installment of The Twilight Saga "is good", admitting that it feels real and not too "vampire-y". Meanwhile, Pattinson himself has previously called the scene "incredible", crediting director Bill Condon with coming up with some good ideas for shooting it.

The Twilight Saga: Breaking Dawn - Part 1 is to be released in UK and US cinemas on November 18.

source

I have never felt the need to cry before, during or after sex.