Brooklyn rap diva Lil' Kim and her storied career are currently undergoing a new transition in the form a reported freshly inked recording contract with Universal Music Group. Amid rumors that the pint-sized lyricist would sign with Roc Nation, G-Unit and even Cash Money, UMG has allegedly won the bidding war for the services of the Hardcore MC according to VIBE and its sister publication VIBE Vixen.
Last signed to a major in 2008 with Atlantic Records, Lil' Kim's last major label album was 2005's The Naked Truth – the rapper's fourth. She has been busy in 2011, releasing a mixtape Black Friday to much fanfare and some controversy regarding a feud with Young Money starlet Nicki Minaj. Lil' Kim has also been reported to have already begun work on her fifth studio album and has a new single "Looks Like Money" in the works.
VIBE has also worked on a detailed oral history piece for the magazine's June/July 2011 issue on the life and career of Lil Kim featuring comments from rap insiders and past collaborators that Kim has worked with. Junior M.A.F.I.A. cohort Lil' Cease offered some back story on how Kim was discovered by late Brooklyn legend Notorious B.I.G. The piece revealed that although Biggie penned the entire "Player's Anthem" song for Junior M.A.F.I.A., Kim's presence impressed a lot of people including DJ Clark Kent and Missy Elliot. The revealing piece also shows how B.I.G. molded Kim into the sexy vixen she became, brushing off her former rough hardcore sound for a more appealing one.
A curious angle to the Queen Bee's possible singing to UMG is that Nicki Minaj is also an employee of the label under the Young Money/Cash Money banner. As far as side plots go, this could be an interesting time for both artists who both have cooled down their attacks on one another over the past few months. Fans of the fierce female rhyme slingers have long been divided by the line in the sand with loyal supporters on both sides claiming their champion is superior. Could Lil' Kim coexist with Nicki Minaj and perhaps call a musical truce? Would UMG suggest a working partnership between the two if the deal is official?
A look at Lil Kim's typically active Twitter page yielded no mention of the alleged singing but with her name a part of UMG's artists' roster, it does raise some questions.
What do you think of Lil' Kim and the reports of her new deal? Do you think she and Nicki Minaj will work together if true?
Sauce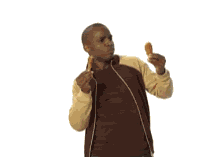 Missy and Lil Kim? coming back? OH HERE GO HEAVEN COME!!!!