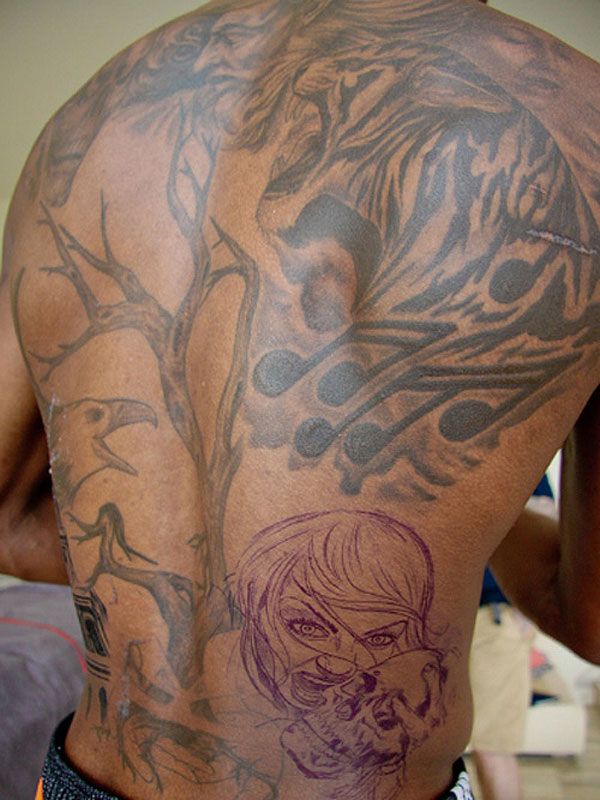 Miami Heat forward Chris Bosh is about as lithe as NBA players come. The skinny All-Star doesn't seem to boast a whole lot of real estate when it comes to tattoo-able acreage, and yet he's still managed to shove a good 20 years' worth of Sturgis Motorcycle Rally tats into one massive back tattoo.

Yikes. There is, um, quite a bit going on in that one.

There is a lockout in our midst, so we shouldn't blame the rich and bored for acting rich and bored. And assaulting your skin with a series of tats is a heck of a lot better than following up a 12-donut breakfast with a three-burrito lunch, as we saw from several NBA players during the 1998-99 lockout.

So ink away, Chris.

source

ONTD Tattoo post!